Change Management Coordinator Lead
Apply
Requisition ID 93563BR
Date updated 02/23/2017
The GCS Division is seeking a Change Management Coordinator Lead to support Enterprise-level change management function based on Information Technology Infrastructure Library (ITIL) best practices. The scope of this function will include administering change management processes and procedures to include coordination of requests for change, aiding in controlling the lifecycle of those changes, and successfully leading a team of Change Management Coordinators to perform the same. The Change Management Coordinator Lead reports to the Deputy Change Management Program Manager and will be a Subject Matter Expert for change management policies, processes, and procedures. Candidate will possess considerable experience with ITIL frameworks and be able to practically apply the concepts in practical application.
Principal Responsibilities:
·Performance of key administrative and non-administrative functions, to include reporting, as assigned by the Deputy Change Management Program Manager
·Encourage team dialogue; keep team and management informed of task accomplishment, issues and status
·Escalate issues that cannot be resolved by the assigned change management coordinator team
·Serve as initial point of contact for assigned change management coordinators coaching and providing direction, instructions, and guidance to identify solutions to challenges and obstacles based on management direction
·Monitors workload of all team members; adjust and redistributes assignments accordingly
·Demonstrates importance of quality by reviewing work products of team and making necessary modifications
·Coordination with customers and other stakeholders to obtain required information and facilitate request for change processing
·Data collection and analysis, stakeholder analysis, and organizational assessments
·Identification and assessment of potential impacts change may have on the organization and prioritize accordingly
·Adherence to standardized documentation requirements and procedures
·Development and execution of audience appropriate training
·Review of critical performance measurements and trend analysis for operational impact and improvement opportunities
·Establish and maintain appropriate cross-functional governance structures to enable effective decision making
·Apply continual improvement and communicate lessons learned to further improvements in policies, processes, and procedures
·Maintain change log, change schedule, history, and documentation for network changes utilizing authorized tracking and documentation tools
·Prepare concise, well written documents using appropriate industry and technical language
·Adherence to communication, reporting, monitoring, and audit requirements
·Facilitate board meetings and communications
Required Skills/Certification:
·Must have a minimum of 6 years of professional experience
·Minimum of 1 year of experience in information technology network operations
·Basic understanding of network topology and devices
·Bachelor's degree or equivalent experience
·ITIL Foundation Certification
·Ability to understand and adhere to policies, processes, and procedures
·Demonstrated self-starter with ability to independently resolve problems
·Ability to exercise agility to changing requirements and support a culture of agility within the team
·Good understanding of U.S. Military organizations
·Must meet overseas medical deployment qualifications
·Must possess the willingness to travel with the military to locations throughout Southwest Asia, as required, to support the military customer at their location(s) via military air/land convoy
·Ability to lift and carry 50 lbs
·Ability to work in a bivouac environment
·Willing to travel to overseas locations for a 1 year unaccompanied deployment
·Ability to maintain a professional and courteous manner in difficult situations
·Ability to maintain high quality work to manage multiple critical projects
·Ability to perform and participate in a team oriented environment
·Ability to communicate effectively with a diverse group of users, both oral and written
·Excellent customer service skills and demeanor.
·Must possess an active DoD SECRET clearance.
Desired Skills:
Experience with Change Management automated tools - Familiarization with BMC Remedy ITSM 7.6 or 8.1 Change Management module is preferred

Experience assisting organizations implementing ITIL change management processes and facilitating change management meetings

ITIL Expert Certification

PMP Certification

Six Sigma Green Belt

CompTIA Security+

CompTIA Network+

Network Operations Service Center (NOSC) Experience
This position will either be a Principal Configuration Analyst (A04) or Sr. Configuration Analyst II (A03) depending on the candidate's qualifications.
93563
Business Unit Profile
Raytheon Intelligence, Information and Services delivers
innovative technology to make the world a safer place. Our expertise in cyber,
analytics and automation allow us to reach beyond what others think is possible
to underpin national security and give our global customers unique solutions to
solve the most pressing modern challenges -- from the cyber domain to automated
operations, and from intelligent transportation solutions to creating clear
insight from large volumes of data. IIS operates at nearly 550 sites in 80
countries, and is headquartered in Dulles, Virginia. The business area
generated approximately $6 billion in 2016 revenues. As a global business, our
leaders must have the ability to understand, embrace and operate in a
multicultural world -- in the marketplace and the workplace. We strive to hire
people who reflect our communities and embrace diversity and inclusion to
advance our culture, develop our employees, and grow our business.
Relocation Eligible
No
Clearance Type
Secret - Current
Expertise
Configuration Management
Type Of Job
Full Time
Work Location
Kuwait - Camp Arifjan
Apply
Explore job location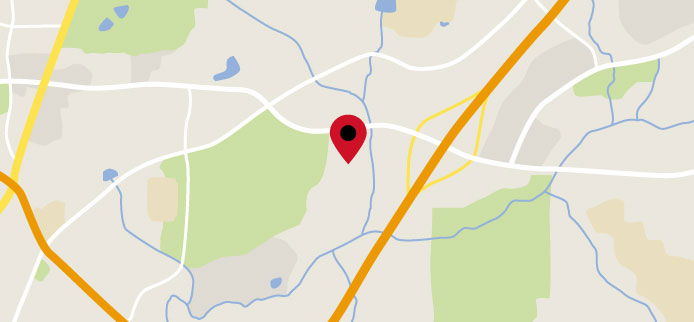 Explore nearby restaurants, airports, gyms, banks, and more. View the map to see more information.
View Map
Related Content
Work on classified projects and enjoy plenty of recognition

Whether you're just starting out on your career journey or a experienced professional, it's important that you feel recognized and rewarded for your contributions.

Raytheon is proud to offer a comprehensive and competitive benefits package to you, your spouse and your eligible children. In addition to protecting you and your family's health and well-being, we offer important income and work/life benefits to meet your needs. Learn More

Turn unique thinking into one-of-a-kind solutions

Diversity. Every company likes to talk about it, but few have embraced it with quite the same commitment as we have here at Raytheon. As a result, diversity has become a competitive imperative and an integral part of our business model, particularly as we continue to grow internationally. Learn More

Work as one to make a difference to millions

Here at Raytheon, we innovate across all domains: from land and sea to air, space, and cyberspace.It's innovation made possible by a strong internal culture and a vision that's shared by Raytheon employees across the globe – a vision of one global team creating trusted, innovative solutions to make the world a safer place. Learn More
Download our Corporate Responsibility Report.