Patriot Communications Technician
Apply
Requisition ID 139681BR
Date updated 05/09/2019
Job Description:
The Patriot Communications Technician is responsible for the organizational repair/maintenance of all communications equipment in support of the Kuwait Patriot Modernization Program. This includes computer networking with Cisco systems equipment, OSPF routing, TCP/IP, LAN/WAN connections, Virtual Private Networking, fiber optic links, and communication packet analysis. The Patriot Communication Technician will provide technical assistance and "self-sustainment" training to FMS Patriot personnel, as well as to the modernization efforts of Patriot Battery systems. The technician will provide technical advice and assistance for the testing, maintenance, repair and operation of all ultra-high frequency / very high frequency (UHF/VHF) communications equipment and links located throughout the Patriot System to include the associated tower and COMSEC equipment. Additionally, the Patriot Communications Technician will interface with the depot communications engineering for support as required. Implementing RF and Electrical safety protocols. Creating 2404 and entering non-conformance into Maintenance Repair and Overhaul (iMRO).
This position is located in the Republic of Kuwait, and is a 12 month Long Term Assignment.

Required Skills:
Must have at least 10 years of related communications experience in a military setting
Knowledge base on country Specific UHF and VHF radios, modems
RLRIU, encryptors, call managers, network diagnostic tools, routers, switches and gateways
Demonstrated experience in troubleshooting, fault isolation, repair, and test of radio and communications equipment
Proficiency using commercial test equipment to input test signals, signal traces and voltages, current and resistance measurements to isolate faults and recognize solutions
Experience and training in IT communications, Cisco networking, and TCP/IP type LAN/WAN connections
Proficiency in the use of commercial test equipment and tools used in troubleshooting and repair of electronic circuits is mandatory
Experience and training using typical communication test instruments
Knowledge of basic and advanced electronics, HFSSB, VHF/UHF/AM and multiplex communications systems and associated control or switching equipment is required
Knowledge base on Internet Protocols (IP) and country specific IP Scheme and SPIN Tool. Understanding of Radio Frequency (RF) propagation
Familiar with test tools identified to support SICO such as EDX software, OScope, Network Analyzers, fluke, wireshark, and RF Sniffers
Must be able to lift 50 pounds and work in an extreme desert heat environment
Travel between inter-country sites is required

An active Secret Security Clearance
Desired Skills:
Experience working on the Patriot Missile System
Should be skilled in troubleshooting and repair of the SINCGARS, MIDS terminals, JTIDS and similar type radios
Should be skilled in troubleshooting and repair of the Thales 9310, Ultra 245. Capable of being tower climb certified
Experience with ATDL-1, Link-11, Link-16, and PADIL operations
Demonstrated experience or working knowledge of CPX-200/300, MLT- 220, and international Digital Switch Multiplexing Equipment
Knowledge in the repair of secure digital fiber optic links and networks. Lock-Out Tag-Out Certified
Required Education:
Bachelors Degree with 4 years of related experience, or Associates Degree with 8 years experience or HS Diploma/GED with 12 years of related experience.



IISFE
139681
Business Unit Profile
Raytheon Intelligence, Information and Services delivers innovative technology to make the world a safer place. Our expertise in cyber, analytics and automation allow us to reach beyond what others think is possible to underpin national security and give our global customers unique solutions to solve the most pressing modern challenges -- from the cyber domain to automated operations, and from intelligent transportation and training solutions to creating clear insight from large volumes of data. IIS operates at nearly 550 sites in 80 countries, and is headquartered in Dulles, Virginia. The business area generated $6.2 billion in 2018 revenues. As a global business, our leaders must have the ability to understand, embrace and operate in a multicultural world -- in the marketplace and the workplace. We strive to hire people who reflect our communities and embrace diversity and inclusion to advance our culture, develop our employees, and grow our business.
Relocation Eligible
No
Clearance Type
Secret - Current
Expertise
Product Support
Type Of Job
Full Time
Work Location
Kuwait - Kuwait City
Apply
Explore job location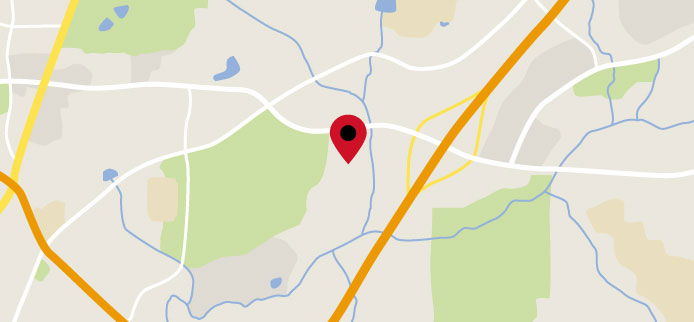 Explore nearby restaurants, airports, gyms, banks, and more. View the map to see more information.
View Map
Upcoming Events
Fort Hood TAP Mega (Summer) Career Fair
Time: 10:00 am CT - 3:00 pm CT Address: Club Hood on Fort Hood 24th Street Building #5764 Wainwright Drive Fort Hood, Texas 76544 Type: Professional Career Fair
IDS Open house Hiring Event at Gillette Stadium
Time: 3:00 pm ET - 7:00 pm ET Address: Gillette Stadium 1 patriot Place, Foxborough, MA , Type: Professional Open House
Register
Hiring Our Heroes Fort Gordon Career Summit
Time: 9:00 am PT - 5:00 pm PT Address: Gordon's Conference and Catering Building 18402 19th St Fort Gordon, 30905 Type: Professional Career Fair
Register
JOINT BASE SAN ANTONIO LACKLAND HIRING FAIR
Time: 10:00 am CT - 2:00 pm CT Address: Arnold Hall Community Center 1560 Stewart Street, Bldg. 5506 Joint Base San Antonio Lackland, Texas 78236 Type: Professional Career Fair
ClearedJobs.net CI or FS Polygraph Only Cleared Job Fair
Time: 2:00 am ET - 6:00 pm ET Address: Hyatt Dulles 2300 Dulles Corner Boulevard Herndon, Virginia 20171 Type: Professional Career Fair
Register
Raytheon in Mckinney: Technology Night at Raytheon
Time: 3:00 pm ET - 7:00 pm ET Address: , Type: Professional Career Fair
Register