Vehicle Mechanic Consultant Sr Field Engineer I
Apply
Requisition ID 105923BR
Date updated 11/03/2018
The Vehicle Maintenance Consultant supports the HAWK and Patriot Logistics Sustainment Services (HPLSS) Program and develops plans and schedules for implementing heavy duty vehicle maintenance program. Provides technical and administrative supervision of the conventional maintenance facility. Reviews changes and updates technical manuals and makes recommendations as appropriate to the RSADF. Acts as principal advisor to the RSADF for all matters relating to vehicles maintenance. Makes recommendations for training and prepares and administers on the job training for selected personnel. Makes recommendations on parts acquisitions. Inspects satellite maintenance points to ensure adherence to RSADF standard operating procedures for vehicle maintenance. Assists the RSADF maintenance officer with enforcement of safety policies, procedures and standards. Performs other related duties as required by the maintenance officer.
Must be able to perform services on different types of tactical vehicles, able to replace damaged components, diagnose mechanical and electrical problems, and troubleshoot brakes, suspension, and fuel and engine problems. Responsible for refurbishment, repairs and upgrades of Patriot and Patriot peculiar equipment and heavy duty wheeled vehicles including HEMTT's. Must also demonstrate proficiency in the refurbishment, repairs and upgrades of Patriot launcher trailers, and single & dual axle generator trailers. The individual will act as an advisor to the Royal Saudi Air Defense Forces for all matters relating to vehicle maintenance. Although military experience is preferred, a solid civilian automotive maintenance background to include diesel engine, drive train and suspension experience can be considered. They will also make recommendations for training, prepare materials and administer on-the-job training for selected personnel. The individual will also be responsible to make recommendations on parts requisitions, inspect satellite maintenance points to ensure adherence to military standard operating procedures for vehicle maintenance, and will assist the maintenance officer with the enforcement of safety policies, procedures and standards. Observe and follow all safety rules and procedures, including wearing required personal safety equipment. Perform other duties and activities as directed. The Mechanic reports the RSADF Maintenance Officer. The position will be required to perform other related duties as required by the maintenance officer. This position is located in Jeddah, Saudi Arabia.
Requires an Active Secret Clearance
Must be able to obtain a Saudi Arabia work Visa
Required Skills:
Must have successfully completed a heavy duty vehicle maintenance course of instruction from a recognized technical institute. Possess experience in the maintenance and repair of heavy duty vehicles. Extensive knowledge in the depot and organizational level maintenance of heavy wheeled vehicles (inclusive of engines, transmissions, fuel systems, coolant systems, brake and electrical systems). Must demonstrate the ability to perform maintenance inspections and repairs, to include troubleshooting, diagnosing and parts ordering in accordance with applicable technical manuals. Move materials and equipment to work locations and set up work site. Complete records, maintain tools and equipment, and performs various clean-up and refurbishment activities. Minimum of eight (5) years of field automotive maintenance experience to include troubleshooting and repair. Demonstrated experience in Organizational or Intermediate or General Support Maintenance of HEMTT automotive chassis, power train, and suspension system. Demonstrated experience with maintenance, repair, and operability of tools, test kits, test equipment, TMDE, in support of field automotive equipment. Demonstrated experience with equipment receipt, inspection, preparation, and set up. Demonstrated basic computer skills for record keeping and parts requisition.
Desired Skills:
Graduate of specialized training on the M977 Series HEMTT

Demonstrated basic knowledge of the Patriot HEMTT refurbishment, modification, and system integration process

Demonstrated knowledge of Patriot peculiar launcher trailers and associated mechanics

Demonstrated experience in the HIAB and/or GROVE Crane to include troubleshooting, repair, and load testing

Demonstrated experience in the hydraulic and pneumatic system repair of the Patriot Antenna Mast Group

Demonstrated ability to interact with leadership effectively – including customer, Raytheon, teammates, and suppliers

Previous experience in International Patriot FMS Programs

Previous experience in training and training development

Six Sigma certification
Experience living and working in an overseas location
Required Education (including Major):
Bachelor's Degree with 4 years of related experience, or Associates Degree with 8 years' experience or HS Diploma/GED with 12 years of related experience.
IISFE
105923
Business Unit Profile
Raytheon Intelligence, Information and Services delivers innovative technology to make the world a safer place. Our expertise in cyber, analytics and automation allow us to reach beyond what others think is possible to underpin national security and give our global customers unique solutions to solve the most pressing modern challenges -- from the cyber domain to automated operations, and from intelligent transportation solutions to creating clear insight from large volumes of data. IIS operates at nearly 550 sites in 80 countries, and is headquartered in Dulles, Virginia. The business area generated $6.1 billion in 2017 revenues. As a global business, our leaders must have the ability to understand, embrace and operate in a multicultural world -- in the marketplace and the workplace. We strive to hire people who reflect our communities and embrace diversity and inclusion to advance our culture, develop our employees, and grow our business.
Relocation Eligible
No
Clearance Type
Secret
Expertise
Product Support
Type Of Job
Full Time
Work Location
Saudi Arabia - Jeddah
Apply
Explore job location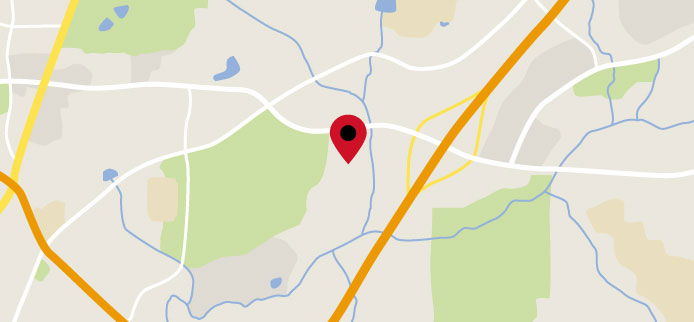 Explore nearby restaurants, airports, gyms, banks, and more. View the map to see more information.
View Map
Upcoming Events
Fort Lee HIRE VETS NOW Career Fair
Time: 11:00 am ET - 1:30 pm ET Address: Fort Lee Soldier Support Ceter B Avenue, Bldg. 3400, Room 125 Fort Lee, Virginia 23801 Type: Professional Career Fair
Directed Energy to DC (DE2DC)
Time: 9:00 am PT - 5:00 pm PT Address: , Type: Professional Career Fair
SWE Virtual Career Fair
Time: 1:00 pm ET - 4:00 pm ET Address: , Type: Video Interviewing
Register
Open House Hiring event in Fulton, MD
Time: 3:00 pm ET - 8:00 pm ET Address: , Type: Professional Career Fair
Register
Systems Engineering Virtual Open House
Time: 11:30 am ET - 1:30 pm ET Address: , Type: Professional Open House
Register
Raytheon IDS will be at the The 7th Annual MRC/OFCCP Hiring Event
Time: 8:00 am ET - 4:00 pm ET Address: The MA State Transportation Building is located 10 park plaza boston, Massachusetts 02116 Type: Professional Career Fair