Senior Quality Control Engineer
Apply
Requisition ID 133569BR
Date updated 02/20/2019
Job Description:
RESPONSIBILITIES:
The Senior Quality Control engineer position requires the collection of failed data from Royal Saudi Air Defense (RSADF) weapon systems covered under the currently approved Trade Agreements Act (TAA). The data is computerized for access and analysis. Determinations are then made to implement appropriate corrective actions, either in-country or at the originating manufacturers. Will work with system, sub-system and component level problems. Will prepare required reports. Will interface with all contractors supplying parts and equipment for Air Defense weapon system to obtain failure data on return and repair items. Will determine areas in need of further investigation and will conduct necessary investigations. Will determine if failures are due to either operations, maintenance, handling or faulty design. Will recommend corrective actions to eliminate repeated failures. Will establish normal failure base lines from worldwide failure reporting of problems on similar weapon systems. Will publish Saudi unique mean time between failure (MTBF) reports on primarily Hawk and Patriot weapon systems. Will maintain extensive records on all data, using microfiche, computer runs and inspection records. Will screen all inspection forms, material rejection reports, discrepancies reports, scrap reports and return/repair reports on all RSADF weapon system programs. Will establish failure trends and perform trend analysis. Assists the section officer in enforcing safety policies, procedures, and standards. Responsible for dimensional integrity when reviewing & processing drawings, documentation and inspection of fabrication processes. Approves fabrication and prototype work orders and follows up on fabrication processes. Writes training material and conducts training sessions on quality control activities. Specialized in areas of quality control such as incoming material, process control, product evaluation, product reliability and inventory control. Performs other related duties as required or directed by the section officer.

This position is located in Jeddah, Saudi Arabia and can be accompanied. This is a 2 year assignment.
This position can be offer as a G08/G09 based on candidate experience.
Required Skills:
Minimum of Seven (7) years' experience in the quality engineering field with emphasis in at least three (3) of the following: failure analysis, corrective action, statistical QC, quality audits, process controls or mainte­nance operations.
In addition, the experience is required in two (2) or more of the following fields: mechanics, communications, computers or air defense weapons systems.
Ability to read and interpret Engineering Drawings and understand design intent.
Experience in the review and disposition of discrepant material.
Knowledge of Materials & Processes such as Plating, Heat Treatments and Test Methods.
Knowledge of Manufacturing Processes for castings, forging, sheet metal, exotic materials and precision-machined components.
Basic knowledge of machining capabilities of lathes, milling machines, grinders and etc.
Ability to be proactive and work well with other professionals.
Required Education (including Major):

Bachelor degree in engineering or a related field.
OR
Equivalent job-related experience on the basis of two (2) additional years of experience for each one (1) year of higher education
This position requires either a U.S. Person or a Non-U.S. Person who is eligible to obtain any required Export Authorization.
133569
Business Unit Profile
Headquartered in Tewksbury, Massachusetts, IDS has 32 locations around the world. Its broad portfolio of weapons, sensors and integration systems supports its customer base across multiple mission areas, including air and missile defense systems; missile defense radars; early warning radars; naval ship operating systems; C5ITM products and services; and other advanced technologies. IDS provides affordable, integrated solutions to a broad international and domestic customer base, including the U.S. Missile Defense Agency, the U.S. Armed Forces and the Department of Homeland Security.
Relocation Eligible
No
Clearance Type
Secret
Expertise
Quality Assurance
Type Of Job
Full Time
Work Location
Saudi Arabia - Jeddah
Apply
Explore job location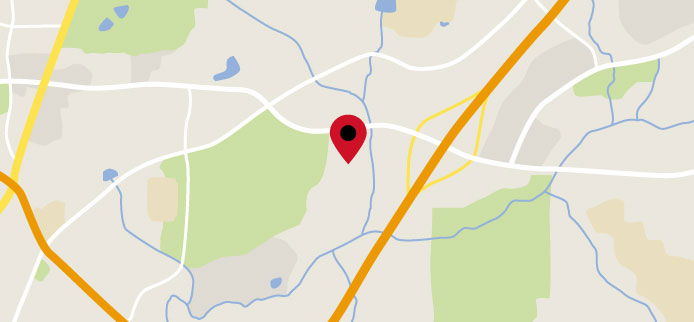 Explore nearby restaurants, airports, gyms, banks, and more. View the map to see more information.
View Map
Upcoming Events
Joint Base Myer-Henderson Hall HIRE VETS NOW Career Fair
Time: 11:00 am ET - 1:00 pm ET Address: Spates Community Club & Conference Center 214 McNair Road, #P407 Fort Meyer, Virginia 22211 Type: Professional Career Fair
Recruit Military Fort Walton Beach/Eglin Veterans Job Fair
Time: 11:00 am CT - 3:00 pm CT Address: Emerald Coast Convention Center 1250 Miracle Strip Parkway SE Fort Walton Beach, Florida 32548 Type: Professional Career Fair
2019 Colorado Springs Military & Veterans Employment Expo (MVEE)
Time: 10:00 am MT - 3:00 pm MT Address: Colorado Springs Event Center 3960 Palmer Park Blvd Colorado Springs, Colorado 80909 Type: Professional Career Fair
Raytheon IIS Career Fair - DOMino
Time: 10:00 am ET - 6:00 pm ET Address: Raytheon 22265 Pacific Blvd Dulles, Virginia 21066 Type: Professional Career Fair
Register
Recruit Military Veteran Job Fair
Time: 11:00 am PT - 3:00 pm PT Address: Los Angeles, CA , Type: Professional Career Fair
DICE Technology, Engineering & Security Clearance Career Fair
Time: 11:00 am CT - 3:00 pm CT Address: Plano Event Center 2000 E Spring Creek Pkwy Plano, Texas 75074 Type: Professional Career Fair