RAYMES Community Services Team Leader
Apply
Requisition ID 116869BR
Date updated 06/20/2018
Support RAYMES Community in supervising and coordinating employees/family members' morale, welfare, and recreation events
.
This position requires either a U.S. Person or a Non-U.S. Person who is eligible to obtain any required Export Authorization.
Roles and responsibilities include:
Short and long term planning of community morale events
Manages community services room booking calendar
Develops, publishes and implements CS calendar and events
Makes recommendation to management for enhancement of quality of life for Raytheon employees and family members

Overseas departmental event planning and coordinates with functional departments as needed to fulfill all required tasking

Manages and maintains monthly, yearly community services budget.

Manages financial resources within community services.

Beauty salon, barber services, veterinary care, sport events/schedules
Communicates RAYMES community events and related support activities via several means including newsletters, television, email, bulletin boards and Rshare
Provide new employees with an orientation session and a package of relevant information
Oversees all Community Support Services (CSS) and CSS Group (CSSG) employees including but not limited to, Women's Center, Youth Center
Consistent communication and feedback with employees and the community
Support for spouses and children of RAYMES employees
Assist families with American International School of Jeddah AISJ requirements through AISJ Liaison
Ancillary support to employee travel agency, employee housing and meet and assist programs for new employees
Manages policies and procedures within Community Services

Publication of monthly community newsletter
Required Skills:
A minimum of 2 years' experience planning coordinating, organizing social service program
Experience preparing and managing a budget
2 years' experience recruiting, interviewing and hiring or signing up volunteers and staff
Ability to analyze community needs that will improve morale and make recommendations to management
Familiarity with Saudi customs and courtesies
Ability to think creatively to support community needs while being cognizant of budgetary constraints
At least 2 years' experience managing employees
Effective communication skills; must be able to speak and write clearly
Good interpersonal skills
Leadership skills
Problem-solving skills
Time-management skills
Required Education (including Major):
Bachelor's degree in social work, public administration, or equivalent with 4 years of experience. or related field or multiple years of relevant field experience may be considered in lieu of a degree. (Two years related work experience can substitute for one year of education)"
116869
Business Unit Profile
Headquartered in Tewksbury, Massachusetts, IDS has 32 locations around the world. Its broad portfolio of weapons, sensors and integration systems supports its customer base across multiple mission areas, including air and missile defense systems; missile defense radars; early warning radars; naval ship operating systems; C5ITM products and services; and other advanced technologies. IDS provides affordable, integrated solutions to a broad international and domestic customer base, including the U.S. Missile Defense Agency, the U.S. Armed Forces and the Department of Homeland Security.
Relocation Eligible
No
Clearance Type
None / Not Required
Expertise
Administrative Services/Support
Type Of Job
Full Time
Work Location
Saudi Arabia - Jeddah
Apply
Explore job location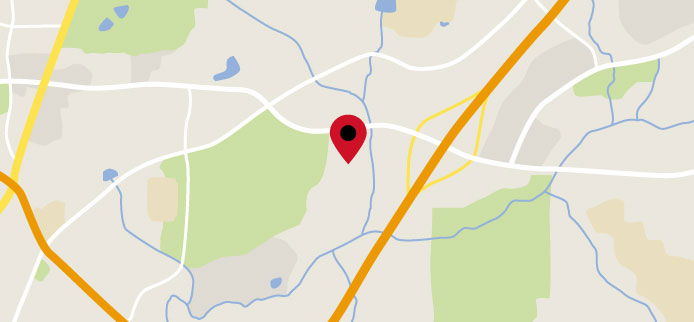 Explore nearby restaurants, airports, gyms, banks, and more. View the map to see more information.
View Map
Upcoming Events
George Washington School of Business (FLDP & CLDP)
Time: 12:30 pm ET - 4:00 pm ET Address: F. David Fowler Career Center (GWSB) Duques Hall 2201 G. Street, NW Washington, District of Columbia 20037 Type: Campus Career Fair
New Mexico State U - Next Day Campus Screens - Fall 2018
Time: 8:00 am MT - 3:00 pm MT Address: NMSU Careeer Services 3024 Locust Garcia Annex 224 Las Cruces, New Mexico 88003 Type: Campus Screens
UT Arlington Info Session - Fall 2018
Time: 5:00 pm CT - 6:30 pm CT Address: Nedderman Hall Room 100 416 S. Yates St. Arlington, Texas 76010 Type: Information Session
WPI Fall 2018 Career Fair
Time: 12:00 pm ET - 4:00 pm ET Address: Sports & Recreation Center 100 Institute Road Worcester, Massachusetts 01609 Type: Campus Career Fair
UT Austin CNS Career Fair - Fall 2018
Time: 1:00 pm CT - 5:00 pm CT Address: Frank Erwin Special Events Center 1701 Red River 78712 Austin, Texas 78712 Type: Campus Career Fair
Military Vetworking Virtual Fair
Time: 1:00 pm ET - 2:00 pm ET Address: , Type: Professional Career Fair
Register