Patriot Battery Systems Technician Field Engineer II
Apply
Requisition ID 105916BR
Date updated 11/03/2017

The Patriot Battery System Technician supports the HAWK and Patriot Logistics Sustainment Services (HPLSS) Program andprovides technical advice and assists battery personnel in emplacement, orientation, alignment, checks, adjustments and system integration and checkout (SICO) of the patriot major end items equipment. Isolates malfunctions in the system using automatic and semiautomatic program maintenance diagnostics, unit self test, bite and external test equipment. Performs repair of patriot ECS, RS, IFF, AMG, LRPT, GMT and LS. Provides technical assistance in maintaining the patriot power generation equipment, communications equipment and assists in missile handling operations as required. Participates in on-the-job training (OJT) programs, and assists the section officer in enforcing safety policies, procedures, and standards. Identifies faulty work practices and demonstrates proper maintenance and troubleshooting techniques. Prepares and submits maintenance reports and system problem reports (SPR's) to the battery commander. The position is located in Saudi Arabia.

Must be able to obtain a Saudi Arabia work Visa.


Required Skills:
Must have at least four years of field experience supporting the Patriot Configuration II/III radar equipment.
Demonstrated experience in the technical support and operations, at the organizational level, of the ICC, ECS, RS, CRG, BMC, IFF, AMG, GMT, and LRPT AND LS.
Experience using ECS troubleshooting software aids such as Status Monitor.
Provides technical assistance in maintaining the Patriot power generation equipment, communications equipment and assists in missile handling operations as required.
Must be proficient in orientation and alignment operations and in troubleshooting, isolating and correcting malfunctions in the patriot system using automatic and semiautomatic program maintenance diagnostics, unit self-tests and built-in test equipment (BITE).
Must be skilled in the use of tools and test equipment contained in the Battery Maintenance Center (BMC) AN/TSM-164.
Experience in on the job training programs, and assisting in enforcing safety policies, procedures, and standards.
Must be able to demonstrate the ability to identify faulty work practices and demonstrates proper maintenance and troubleshooting techniques.
Experience preparing maintenance reports and Patriot Failure Reports (SPRs).
Must have successfully completed the following Courses: U.S. Army Patriot Operator and System Mechanic Course for MOS; 24T/14E, 140E or an equivalent course of instruction conducted under the auspices of the U.S. Army Air Defense School or the Patriot Missile System Contractor.
Must be able to lift 50 lbs and work in extreme heat. Secret clearance required.


Desired Skills:
Experience field engineer with military training in Patriot Configuration II/III Air Defense systems at the organizational level.
Demonstrated experience with Department of the Army Modification Work Order (DAMWO) installations, to include system integration and checkout. Knowledge and experience in the operation and maintenance of Remote Launch Communication Upgrade (RLCEU).
Fiber Optic/ RF cable troubleshooting and repair.
Understanding and knowledge of military communications systems and encryption devices.
Experience working and communicating with a Middle East customer

Required Education (including Major):
Bachelor's degree in Electrical Engineering or Applied Science with 4 years related experience. May substitute experience for education. (i.e., Associates degree with 8 years of related experience, or High School graduate with 12 years of related experience.
IISFE

105916
Business Unit Profile
Raytheon Intelligence, Information and Services delivers innovative technology to make the world a safer place. Our expertise in cyber, analytics and automation allow us to reach beyond what others think is possible to underpin national security and give our global customers unique solutions to solve the most pressing modern challenges -- from the cyber domain to automated operations, and from intelligent transportation solutions to creating clear insight from large volumes of data. IIS operates at nearly 550 sites in 80 countries, and is headquartered in Dulles, Virginia. The business area generated approximately $6 billion in 2016 revenues. As a global business, our leaders must have the ability to understand, embrace and operate in a multicultural world -- in the marketplace and the workplace. We strive to hire people who reflect our communities and embrace diversity and inclusion to advance our culture, develop our employees, and grow our business.
Relocation Eligible
No
Clearance Type
Secret - Current
Expertise
Product Support
Type Of Job
Full Time
Work Location
Saudi Arabia - Jeddah
Apply
Explore job location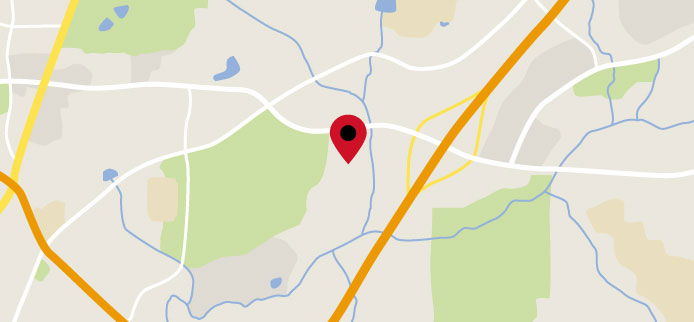 Explore nearby restaurants, airports, gyms, banks, and more. View the map to see more information.
View Map
Related Content
Work on classified projects and enjoy plenty of recognition

Whether you're just starting out on your career journey or a experienced professional, it's important that you feel recognized and rewarded for your contributions.

Raytheon is proud to offer a comprehensive and competitive benefits package to you, your spouse and your eligible children. In addition to protecting you and your family's health and well-being, we offer important income and work/life benefits to meet your needs. Learn More

Turn unique thinking into one-of-a-kind solutions

Diversity. Every company likes to talk about it, but few have embraced it with quite the same commitment as we have here at Raytheon. As a result, diversity has become a competitive imperative and an integral part of our business model, particularly as we continue to grow internationally. Learn More

Work as one to make a difference to millions

Here at Raytheon, we innovate across all domains: from land and sea to air, space, and cyberspace.It's innovation made possible by a strong internal culture and a vision that's shared by Raytheon employees across the globe – a vision of one global team creating trusted, innovative solutions to make the world a safer place. Learn More
Download our Corporate Responsibility Report.
Upcoming Events
ASU- Engineering Campus Screens (Spring 2018)
Time: 8:30 am MT - 5:00 pm MT Address: Ira A. Fulton Schools of Engineering Centerpoint Building 660 S. Mill Ave., Suite 107 Tempe, Arizona 85281 Type: Campus Screens
CSULB Spring Job & Internship Fair
Time: 12:00 pm PT - 4:00 pm PT Address: California State University - Long Beach - University Student Union 1212 Bellflower Boulevard USU-2nd Floor Long Beach, California 90815 Type: Campus Career Fair
Colorado State Engineering Career Fair (Spring 2018)
Time: 10:00 am MT - 4:00 pm MT Address: The Hilton Fort Collins, CO 425 W. Prospect Road Fort Collins, Colorado 80526 Type: Campus Career Fair
Colorado State Information Session - Spring 2018
Time: 5:30 pm MT - 7:00 pm MT Address: Colorado State University Fort Collins Hilton 425 W Prospect Rd., Natural Resources Room Fort Collins, Colorado 80526 Type: Information Session
UMass Career Blast 2018
Time: 10:00 am ET - 3:00 pm ET Address: UMass Amherst Campus Center Auditorium Amherst, Massachusetts 01003 Type: Campus Career Fair
Arizona State Polytechnic Undergrad, Masters & PhD Fulton Schools Career Fair
Time: 12:00 pm MT - 4:00 pm MT Address: Arizona State University 5988 S. Backus Mall Polytechnic Campus Mesa, Arizona 85212 Type: Campus Career Fair