Machine & Electric Equipment Winding Technician Field Engineer II
Apply
Requisition ID 105979BR
Date updated 11/08/2018
The Machine & Electric Equipment Winding Technician supports the HAWK and Patriot Logistics Sustainment Services (HPLSS) Program. Rewinds various kinds of electromechanical equipment including but not limited to single phase, three phase, DC fields, armatures, wound rotors, and transformers. Observe proper insulating techniques and requirements during rewinding. Inspect various kinds of electromechanical equipment for damage and evidence of electrical malfunctions. Participates in on-the-job training (OJT) programs. Possesses knowledge of safety policies, procedures, and standards, Test condition of various motor windings, dismantles and/or strip damaged and unserviceable electromechanical equipment, prepares all usable parts for rewinding and inspects renewed parts for hidden structural damage. Operate specialized repair and test equipment such as winding machines, test panels, surge testers, burnout ovens, hand held power tools and performs any other skill related duties as directed by supervisor that are covered under the currently approved TAA. This position is located in Jeddah, Saudi Arabia.

Requires a current Secret Clearance
Must be able to obtain a Saudi Arabia work Visa

Required Skills:
Must have a minimum of four (4) years of experience in troubleshooting, test and failure repair of electromechanical equipment

Must have experience in troubleshooting, fault isolation, repair, test and checkout of electromechanical equipment.

Experience with single phase, three phase, DC fields, armatures, wound rotors, and transformers.

Experience in reading and understanding engineering drawings and electric and electronic circuit schematics.

General knowledge in rewind procedures for various types of electro-mechanical equipment.
Desired Skills:

Knowledge of the Patriot Missile System

R6Sigma Certified

Prior Middle East assignments
Required Education (including Major):
Associates Degree in Electro-Mechanical technology from a Technical School or Military Equivalent. Equivalent experience on the basis of two (2) additional years of experience for each one (1) year of higher education

"IISKSAPatriot"
105979
Business Unit Profile
Raytheon Intelligence, Information and Services delivers innovative technology to make the world a safer place. Our expertise in cyber, analytics and automation allow us to reach beyond what others think is possible to underpin national security and give our global customers unique solutions to solve the most pressing modern challenges -- from the cyber domain to automated operations, and from intelligent transportation and training solutions to creating clear insight from large volumes of data. IIS operates at nearly 550 sites in 80 countries, and is headquartered in Dulles, Virginia. The business area generated $6.2 billion in 2018 revenues. As a global business, our leaders must have the ability to understand, embrace and operate in a multicultural world -- in the marketplace and the workplace. We strive to hire people who reflect our communities and embrace diversity and inclusion to advance our culture, develop our employees, and grow our business.
Relocation Eligible
No
Clearance Type
Secret
Expertise
Product Support
Type Of Job
Full Time
Work Location
Saudi Arabia - Jeddah
Apply
Explore job location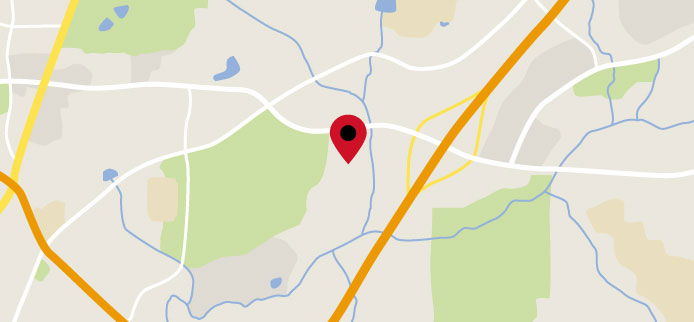 Explore nearby restaurants, airports, gyms, banks, and more. View the map to see more information.
View Map
Upcoming Events
Indy Pride Career Fair 2019
Time: 10:00 am ET - 2:00 pm ET Address: Indiana Historical Society 450 West Ohio Street Indianapolis, Indiana 46202 Type: Professional Career Fair
Raytheon Online People with Disabilities Career Fair
Time: 12:00 pm PT - 2:00 pm PT Address: , Type: Professional Career Fair
Register
Recruit Military - Boston Veterans Job Fair - Foxbourgh, MA
Time: 11:00 am ET - 3:00 pm ET Address: Gillette Stadium 1 patriot Place, Foxborough, MA Foxborough, MA, Massachusetts 02035 Type: Professional Career Fair
Register
Raytheon IIS Networking Event - Dayton Ohio
Time: 3:00 pm PT - 7:00 pm PT Address: TJ Chumps 1100 E Dayton Yellow Springs Rd Fairborn, Ohio 45324 Type: Networking Event
Register
New Mexico State U., Resume Reviews
Time: 1:00 pm MT - 5:00 pm MT Address: NMSU The Engineering Learning Communities Rooms 345 & 351 Las Cruces, New Mexico 88003 Type: Campus Screens
Raytheon IIS Career Fair - Screaming Eagle
Time: 9:00 am ET - 5:00 pm ET Address: Raytheon 134 National Business Parkway, Suite 100 Annapolis Junction, Maryland 20701 Type: Professional Career Fair
Register