Logistics Specialist II
Apply
Requisition ID 107774BR
Date updated 12/27/2017
Job Description:
Team Management :
Performs a wide variety of tasks relating to incoming and outgoing of materials, parts, MEIs and equipment. Duties include physical receiving, shipping and inventory/material control.
Performs manual and/or clerical duties that will utilize computers involved in receipt or preparation of materials for shipment.
Maintains & Manage process documentation within the RAYMES process document system.
Maintains & Manage Manufacturer Authorization Request (MAR) documentation process KSA import shipments and follow on effort to secure RSADF authorization, MTSD/SSB. Exempting shipments from Customs duty
Oversees and execute SNAP's, and other Programs as required, air and sea cargo Export/Import operations, including of materials, parts, MEIs and equipment, import/export documentation, storage arrangements and government customs clearance activities.
Maintains & Manage the In country process for unclassified & (classified documents), Special Handling, Dangerous Goods & Oversized shipments.
Coordinates shipments and materials in-country movement from/to Airport, compound & base with Brokers, WH & Logistics department.
Manages & & Reduce in-country material handling cost & Ensure accurate receipt process contributing to successful financial processing of invoices and payments.
Planning & communication:
Establishes & Plan within department assignments for day to day tasks and insure & secure all needs and support are being meet.
Builds and maintain customer and RTN counterpart's relationships.
Coordinates shipment's movement from USA to KSA and Vic Versa, with both RTN programs PMO USA team members and Brokers by all sort of communications: Emails, Scheduled face to face meetings & Conference Calls.
Coordinates shipment's movement from USA to KSA with Brokers & Airlines for customs clearance and Ports activities & and maintain delivery cycle time and KPI.
Performance and Evaluation :
Maintains Metric tools and reports accurately tracking organizational performance.
Required Skills:
Two (2+) years prior experience in logistics and/or related field
Prior experience with Customer oriented interactions
This position requires Bilingual English and Arabic for Reporting & Presentation purposes.
Desired Skills:
Prior Management and/or Supervisory experience.
Required Education (including Major):
A university degree in relevant major

or multiple years of relevant field experience may be considered in lieu of a degree. (Two years related work experience can substitute for one year of education)
107774
Business Unit Profile
Headquartered in Tewksbury, Massachusetts, IDS has 32 locations around the world. Its broad portfolio of weapons, sensors and integration systems supports its customer base across multiple mission areas, including air and missile defense systems; missile defense radars; early warning radars; naval ship operating systems; C5ITM products and services; and other advanced technologies. IDS provides affordable, integrated solutions to a broad international and domestic customer base, including the U.S. Missile Defense Agency, the U.S. Armed Forces and the Department of Homeland Security.
Relocation Eligible
No
Clearance Type
None / Not Required
Expertise
Logistics Management
Type Of Job
Full Time
Work Location
Saudi Arabia - Jeddah
Apply
Explore job location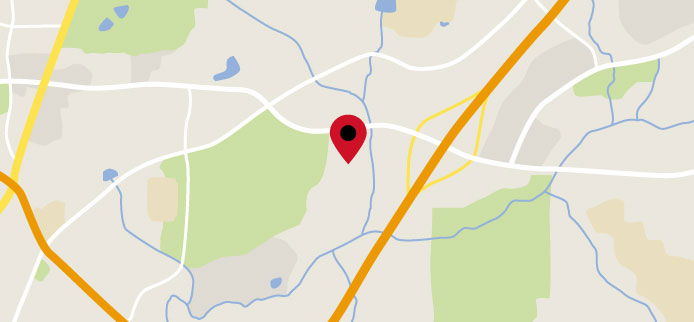 Explore nearby restaurants, airports, gyms, banks, and more. View the map to see more information.
View Map
Related Content
Work on classified projects and enjoy plenty of recognition

Whether you're just starting out on your career journey or a experienced professional, it's important that you feel recognized and rewarded for your contributions.

Raytheon is proud to offer a comprehensive and competitive benefits package to you, your spouse and your eligible children. In addition to protecting you and your family's health and well-being, we offer important income and work/life benefits to meet your needs. Learn More

Turn unique thinking into one-of-a-kind solutions

Diversity. Every company likes to talk about it, but few have embraced it with quite the same commitment as we have here at Raytheon. As a result, diversity has become a competitive imperative and an integral part of our business model, particularly as we continue to grow internationally. Learn More

Work as one to make a difference to millions

Here at Raytheon, we innovate across all domains: from land and sea to air, space, and cyberspace.It's innovation made possible by a strong internal culture and a vision that's shared by Raytheon employees across the globe – a vision of one global team creating trusted, innovative solutions to make the world a safer place. Learn More
Download our Corporate Responsibility Report.
Upcoming Events
UCSB- SWE Evening with Industry
Time: 5:30 pm PT - 8:00 pm PT Address: University of California Santa Barbara Corwin Pavilion Santa Barbara, California 93106 Type: Reception/ Banquet
MacDill Quarterly Career Fair
Time: 11:00 am ET - 2:00 pm ET Address: Surfs Edge Club 7315 BAYSHORE BLVD MacDill AFB, Florida 33621 Type: Professional Career Fair
Raytheon Missile Systems Virtual Hiring Event
Time: 1:00 am MT - 4:00 pm MT Address: , Type: Professional Career Fair
ShmooCon 2018
Time: 9:30 am ET - 10:00 pm ET Address: Washington Hilton Hotel 1919 Connecticut Ave., NW Washington, District of Columbia 20009 Type: Professional Career Fair
UCLA Employer Resume Day: Engineering & Tech Edition
Time: 10:00 am PT - 12:00 pm PT Address: UCLA Career Center, 2nd Fl. Rm. 200 , Type: Networking Event
UTexas, El Paso - Information Session (Spring 2018)
Time: 11:00 am MT - 1:00 pm MT Address: University of Texas, El Paso Engineering Bldg, Room TBD 500 W University El Paso, Texas 79968 Type: Information Session