DTE CLET Specialist Sr Field Engineer II
Apply
Requisition ID 120797BR
Date updated 08/08/2018
This position will require operating, maintaining and sustaining the PAT 243, PAT 244M and PAT 247M Patriot test stations in support of Patriot Configurations 2 and 3 systems. This will include operating and sustaining the Cooler, Liquid Electron Tube (CLET) and electric circuit's assembly for the transmission system, by tracking signals and measuring voltage, current and resistance measurements to isolate problems to the component level. Functionally verifies the operational condition of the High Voltage Power Supply regulator for units under test (UUT) and returns UUT to operational status. Demonstrates proper maintenance, sustainment, repair procedures and techniques. Participates in on-the –job training programs. Prepares, fills out and submits maintenance reports, system problem reports (SPR's) and performs other duties as directed.
Required Skills:
Must have four (4) years of demonstrated knowledge and experience in the operation, maintenance and sustainment of Dimensional Test Equipment (DTE) Station equipment and for testing, troubleshooting and repairing Patriot electronics Assemblies and Subassemblies. 2 years experience in operation and sustaining of the Cooler, Liquid Electron Tube (CLET)Experienced in reading and understanding engineering drawings, schematics, books, technical documents and PC software. Demonstrated skills in using general tools and general use commercial test equipment, also in replacing component parts on circuit card assemblies.
Desired Skills:
A minimum of 2 years hands on knowledge and experience operating, maintaining and sustaining PAT 243, PAT 244M and PAT 247M test stations. Demonstrated experience working on Configuration 2 and 3 system assemblies and subassemblies. Experience working in and with a Middle East customer directly. Knowledge and experience in maintaining and sustaining DTE test station equipment.
Required Education (including Major):
Bachelor Degree in the Electronics Field from a Civilian or Military Technical School with 6 years experience. May substitute experience for education. (i.e., Associates degree with 8 years of related experience, or High School graduate with 14 years of related experience.
IISFE
120797
Business Unit Profile
Raytheon Intelligence, Information and Services delivers innovative technology to make the world a safer place. Our expertise in cyber, analytics and automation allow us to reach beyond what others think is possible to underpin national security and give our global customers unique solutions to solve the most pressing modern challenges -- from the cyber domain to automated operations, and from intelligent transportation solutions to creating clear insight from large volumes of data. IIS operates at nearly 550 sites in 80 countries, and is headquartered in Dulles, Virginia. The business area generated $6.1 billion in 2017 revenues. As a global business, our leaders must have the ability to understand, embrace and operate in a multicultural world -- in the marketplace and the workplace. We strive to hire people who reflect our communities and embrace diversity and inclusion to advance our culture, develop our employees, and grow our business.
Relocation Eligible
No
Clearance Type
Secret - Current
Expertise
Product Support
Type Of Job
Full Time
Work Location
Saudi Arabia - Jeddah
Apply
Explore job location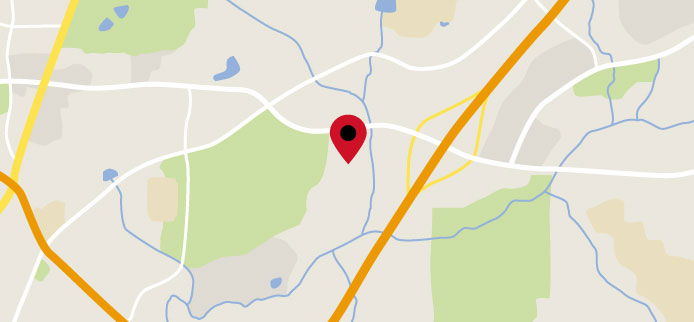 Explore nearby restaurants, airports, gyms, banks, and more. View the map to see more information.
View Map
Upcoming Events
Joint Base Myer-Henderson Hall HIRE VETS NOW Career Fair
Time: 11:00 am ET - 1:00 pm ET Address: Spates Community Club & Conference Center 214 McNair Road, #P407 Fort Meyer, Virginia 22211 Type: Professional Career Fair
Recruit Military Fort Walton Beach/Eglin Veterans Job Fair
Time: 11:00 am CT - 3:00 pm CT Address: Emerald Coast Convention Center 1250 Miracle Strip Parkway SE Fort Walton Beach, Florida 32548 Type: Professional Career Fair
2019 Colorado Springs Military & Veterans Employment Expo (MVEE)
Time: 10:00 am MT - 3:00 pm MT Address: Colorado Springs Event Center 3960 Palmer Park Blvd Colorado Springs, Colorado 80909 Type: Professional Career Fair
Raytheon IIS Career Fair - DOMino
Time: 10:00 am ET - 6:00 pm ET Address: Raytheon 22265 Pacific Blvd Dulles, Virginia 21066 Type: Professional Career Fair
Register
Recruit Military Veteran Job Fair
Time: 11:00 am PT - 3:00 pm PT Address: Los Angeles, CA , Type: Professional Career Fair
DICE Technology, Engineering & Security Clearance Career Fair
Time: 11:00 am CT - 3:00 pm CT Address: Plano Event Center 2000 E Spring Creek Pkwy Plano, Texas 75074 Type: Professional Career Fair