CARC Paint and BlastTechnician Field Engineer II
Apply
Requisition ID 106157BR
Date updated 11/08/2018
The Paint and Blast Technician
supports the HAWK and Patriot Logistics Sustainment Services (HPLSS) Program and p
erforms daily painting operations of the Chemical Agent Resistive Coating (CARC) Paint and Media Blast Facilities. Responsibilities include day-to-day operations required to accomplish a wide variety of tasks related to the preparation and painting of Patriot ground support equipment to military standards. CARC painters also implement corrosion/process control and finishing systems engineering to ensure the methods quality materials/materials treatment are consistent with processes developed by Raytheon to restore and enhance Patriot equipment capability. Must have demonstrated proficiency in the use and operation of commercial blast equipment utilized in the preparation of aluminum and steel surfaces as well as the use and operation of commercial paint equipment utilized in the application of pre-treatment, primer and CARC paint. May work with local hire maintenance personnel on operational and technical aspects of aforementioned equipment. Must observe and follow all safety rules and procedures, including wearing required personal safety equipment. Perform other duties and activities as directed. This position is located in Jeddah, Saudi Arabia

This position is contingent upon passing a CARC Painter First Article Compliance Training (FACT) Certification Test IAW Missile Command Specification s of Painting Process and Inspection Requirements for Missile and Ground Support Equipment MIS-2007 AC
Required Skills:
Minimum of 6 years experience in CARC paint application to include safety and associated facility equipment
·
Minimum of four (4) years experience with the operations of the painting and blasting process, experience spray painting military or commercial vehicles and equipment, experience supervising, operating, and maintaining a commercial blast room and experience bead blasting of military or commercial vehicles and equipment using commercial blast room equipment
·
Must be familiar with the use and maintenance of full face, continuous flow, respirator, and ventilation systems
·
Demonstrated experience preparing areas to be painted by removing old paint, cleaning and preparing surfaces for CARC spray painting of military equipment and related components to military specifications
·
Demonstrated experience with environmental program compliance
·
Knowledge of mixing epoxy, CARC, stencil and primer paints to military specifications
·
Knowledge of sandblasting, sanding and masking of Military equipment
·
Secret security clearance is required
Must be able to obtain a Saudi Arabia Work Visa
Desired Skills:
Demonstrated experience using a Computerized Maintenance Management System (CMMS) to record work performance and consumable and repair parts usage
·
Demonstrated basic knowledge of the Patriot refurbishment, modification, and system integration process
·
Demonstrated knowledge of Patriot peculiar Technical Manuals and associated drawings, schematics, and publications
·
Previous experience in International Patriot FMS Programs
·
Six Sigma certification
·
Experience living and working in an overseas location
Required Education (including Major):
Bachelor's degree in Electrical Engineering or Applied Science with 2 years related experience. May substitute experience for education. (i.e., Associates degree with 6 years of related experience, or High School graduate with 10 years of related experience. IISFE
106157
Business Unit Profile
Raytheon Intelligence, Information and Services delivers innovative technology to make the world a safer place. Our expertise in cyber, analytics and automation allow us to reach beyond what others think is possible to underpin national security and give our global customers unique solutions to solve the most pressing modern challenges -- from the cyber domain to automated operations, and from intelligent transportation solutions to creating clear insight from large volumes of data. IIS operates at nearly 550 sites in 80 countries, and is headquartered in Dulles, Virginia. The business area generated $6.1 billion in 2017 revenues. As a global business, our leaders must have the ability to understand, embrace and operate in a multicultural world -- in the marketplace and the workplace. We strive to hire people who reflect our communities and embrace diversity and inclusion to advance our culture, develop our employees, and grow our business.
Relocation Eligible
No
Clearance Type
Secret
Expertise
Product Support
Type Of Job
Full Time
Work Location
Saudi Arabia - Jeddah
Apply
Explore job location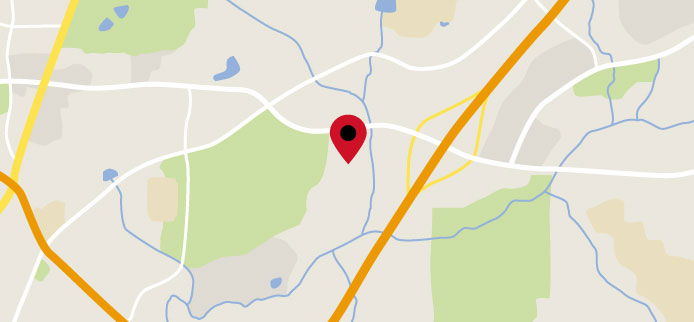 Explore nearby restaurants, airports, gyms, banks, and more. View the map to see more information.
View Map
Upcoming Events
Campus to Careers Virtual Career Fair
Time: 2:00 pm ET - 5:00 pm ET Address: , Type: Campus Screens
FORT BRAGG TRANSITION EXPO AND HIRING FAIR
Time: 4:00 pm ET - 6:00 pm ET Address: Iron Mike Fort Bragg Conference & Catering Center 2658 Reilly Road Fort Bragg, North Carolina 28310 Type: Professional Career Fair
Raytheon IIS Career Fair - DOMino
Time: 10:00 am ET - 6:00 pm ET Address: Raytheon 2265 Pacific Blvd Dulles, Virginia 20166 Type: Professional Career Fair
Register
RMS Open House - Phoenix
Time: 2:00 pm MT - 7:00 pm MT Address: DoubleTree by Hilton Hotel Phoenix - Gilbert 1800 South SanTan Village Parkway Gilbert, Arizona 85295 Type: Professional Career Fair
Register
Interview Day
Time: 9:00 am PT - 5:00 pm PT Address: , Type: Professional Open House
Fort Lee HIRE VETS NOW Career Fair
Time: 11:00 am ET - 1:30 pm ET Address: Fort Lee Soldier Support Ceter B Avenue, Bldg. 3400, Room 125 Fort Lee, Virginia 23801 Type: Professional Career Fair