Systems Engineer II
Huntsville, Alabama
Overview
Powerful Careers – Legendary Innovations. Raytheon offers a wealth of opportunities for your future and beyond. Bring your talent and skills to a company where challenging the status quo and innovative thinking is encouraged. Our recent college graduate and internship/co-op opportunities allow you to put your academic achievements to work. You'll be presented with opportunities that have an immediate impact on who we are and our presence in a global industry.
Success Profile
What does it take to be successful at Raytheon? Check out these traits to see if you have the right mix.
Addtional Traits
Adaptable
Challenge Status Quo
Communication Skills
Eager to Learn
Emotional Intelligence
Influential
Innovative
Leadership Traits
Problem Solver
Team Player
We hire people who want to make the world a safer place.
Quote
It's fun. The work we do is exciting. The growth has been positive. The opportunities have been abundant. There's a lot of potential in the company, and I've experienced it firsthand.

– Alfonso Lopez, Engineer
Responsibilities
***This position is for early career individuals who have less than 2 years of professional work experience and who will receive a degree during the current academic year or who received their degree within the last 18 months.***
The Operations Research and Analysis teams reside in the System Design and Performance directorate at Missile Systems. We are looking for system engineers to help our customers develop next generation weapon systems. We conduct the analysis in a scenario-driven environment to provide decision makers and war fighters the information they need to make data driven, informed decisions. Our department's engineers are versatile, innovative, self-motivated and eager to learn.
Our Tucson, AZ, location has several openings available for Operations Research and Analysis engineers to join our team of engineering professionals, specifically for developing and implementing solutions in support of
data analysis, concept of operations, military utility and weapon optimization as well as
the development of complex systems throughout the development life cycle. Learn more and apply today!
Key Responsibilities:
The Operations Analysis Engineer II will work within a multi-discipline team to develop and enhance weapon system concepts by using Operations Research tools and mathematical methods including, but not limited to, regression analysis, math programming (e.g., optimization), stochastic models and simulation studies. In doing so, the Operations Analysis Engineer II creates battlefield simulations; prepares and performs effectiveness, survivability and operational utility studies; and conducts simulation and data analysis activities to support weapon system performance trades, cost effectiveness, survivability evaluations and competitive assessments.
The Operations Analysis Engineer II will use existing Government and company constructive simulations as well as develop smaller math models in MATLAB, Microsoft Excel, or programing languages such as C, C++, Python, Java, or Android.
This Engineer will conduct analysis to support weapon system design and trade studies, performance assessment studies and affordability studies from initial concept to fielded product and product improvement. Responsibilities also include conducting mission impact analyses, Analysis of Alternative studies and other analysis as required and to interface with senior personnel across Program areas.
U.S. Citizenship status is required as this position needs an active U.S. Security Clearance as of day one of employment.
Required Education, Experience & Skills:
Master's

in a STEM degree

in one of the following fields: Operations Research, Math, Applied Math, Industrial Engineering, Physics, Aerospace or related scientific or STEM discipline from an ABET accredited curriculum with a minimum 3.00 cumulative GPA is required

This position requires the eligibility to obtain a security clearance. Except in rare circumstances, only U.S. citizens are eligible for a security clearance.
Desired Education, Experience and Skills:
Knowledge of the system engineering life-cycle model

Experience in the areas of data analysis and statistics especially dealing with large volumes of data

Coursework or internship experience in the following areas:

Software development processes and object oriented design using C/C++ in either Unix or Linux computing environments

Scripting languages such as Shell, Perl, or Python

Numerical computing environments such as MATLAB

Applied and/or academic experience of design and digital system modeling and simulation experience to include knowledge of physics, random variables and their application to modeling and analysis

Demonstrated ability to work effectively with individuals from diverse communities and cultures

Demonstrated ability to work with colleagues who represent a diversity of work and conflict resolution styles
Location:
This position is located in Huntsville, AL

Benefits:
Student Loan Repayment Contribution
Paid Parental Leave
Educational Assistance
9/80 work schedule – Every other Friday off
Onsite Wellness Program – Health Screenings/Flu Shots
401K – Savings & Investment Plan
Paid Time Off
Rstars is an enterprise-wide recognition program that allows you to give and receive thanks for notable and exceptional performance.
This position requires the eligibility to obtain a security clearance. Non-US citizens may not be eligible to obtain a security clearance. The Defense Industrial Security Clearance Office (DISCO), an agency of the Department of Defense, handles and adjudicates the security clearance process. Security clearance factors include, but are not limited to, allegiance to the US, foreign influence, foreign preference, criminal conduct, security violations and drug involvement. Employment is contingent on other factors, including, but not limited to, background checks and drug screens.
https://www.state.gov/m/ds/clearances/c10978.htm
***Please upload a copy of your most recent transcripts with your resume when applying to this requisition***
155939BR 155939
Raytheon is an Equal Opportunity/Affirmative Action employer. All qualified applicants will receive consideration for employment without regard to race, age, color, religion, creed, sex, sexual orientation, gender identity, national origin, disability, or protected Veteran status.
Apply
Explore job location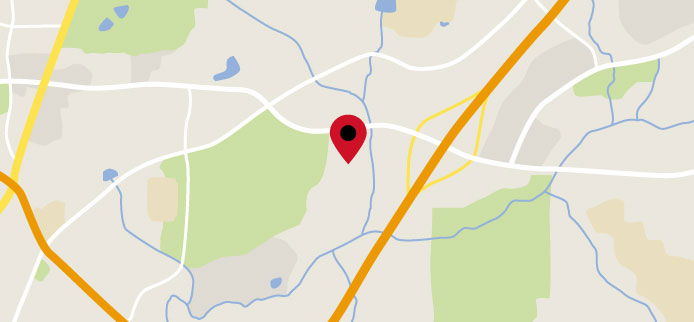 Explore nearby restaurants, airports, gyms, banks, and more. View the map to see more information.
View Map