MSM Sr Capture Manager
Apply
Requisition ID 130161BR
Date updated 12/20/2018
Raytheon Information, Intelligence and Services (IIS) is currently seeking a Sr. Capture Manager who will be responsible for identifying, developing, and winning new business for IIS with special emphasis on leading bids and capturing new business
originating in Army Material Command, Air Missile Defense Command, Missile Defense Agency, INSCOM, LOGSA, SSES, or Army Contracting Command.
The Capture Manager is accountable for new business capture management, market analysis, strategy development, managing the execution of the strategy, and monitoring progress toward organizational objectives. This individual is responsible for
leading a multi-functional, high-performance team to accomplish these objectives in a dynamic, matrixed environment.
The Capture Manager is responsible for developing market strategies within the DoD, then identifying and implementing specific pursuit strategies. The Capture Manager leads a team through the development, implementation, and successful execution of these winning capture strategies. Included are strategies for teaming, solution (technical, management, and cost) development, proposal staffing/development, etc.
The Capture Manager is responsible for maintaining continuous communication with management to report status and facilitate timely and sound business decisions. This leader is fully accountable for all the activities related to the assigned capture opportunity through contract award. They are responsible for planning, controlling, and directing all related activities, planning investment and managing the capture/proposal cost, schedule, and driving the team. The position requires a high level of engagement with close partnerships across a matrixed organization.
The successful Capture Manager is able to influence, motivate and drive results in high-pressure situations. This Capture leader must demonstrate agile decision making, strategic thinking and ability drive the team to desired results.
Required Skills:
Bachelor's Degree in Business Administration/Management or a related Engineering discipline
Live in Huntsville metropolitan area and must be available to travel as required
Minimum of 12 years strategic planning and management experience
At least 10 years of direct experience with Department of Defense (DoD) agencies at senior levels
At least 5 years of successful direct capture manager experience leading and winning opportunities greater than $100M
Demonstrated ability to make sound decisions in stressful business situations
Demonstrated ability to work independently or as the lead of a high performance team; a highly motivated self-starter
Demonstrated competence in leading and influencing high-performance teams
Must have Market and Domain Knowledge, with a system-of-systems focus;
Must demonstrate leadership, with a clear vision and ethical compass;
Customer Engagement, the ability to engage and understand diverse customer needs;
Relationship Management, emphasizing active listening and continuous communications;
Must have excellent oral and written communication skills
Desired Skills:
Master's degree in Business Administration, Engineering, or related field
Familiarity with Raytheon businesses, policies, and practices
Significant experience with Federal agencies and interacting with leaders operating in the DoD Market
Demonstrated networking capabilities among various communities, e.g. acquisition officials/leads in the Department of Defense and other government agencies
Experience working with complex acquisition processes
Desired Competencies:
Agile Decision Making, valuing diversity of thought, making sound decisions and applying sound judgment
Masterful communication skills; ability to translate between internal language and that of the customer environment; ensure win strategies and differentiators are positioned relative to customer priorities, etc.
Ability to allocate resources and prioritize effectively in limited time frames; work horizontally and vertically leadership channels to ensure appropriate multi-functional engagement to achieve timely objectives/milestones
This position requires either a U.S. Person or a Non-U.S. Person who is eligible to obtain any required Export Authorization.
130161
Business Unit Profile
Raytheon Intelligence, Information and Services delivers innovative technology to make the world a safer place. Our expertise in cyber, analytics and automation allow us to reach beyond what others think is possible to underpin national security and give our global customers unique solutions to solve the most pressing modern challenges -- from the cyber domain to automated operations, and from intelligent transportation solutions to creating clear insight from large volumes of data. IIS operates at nearly 550 sites in 80 countries, and is headquartered in Dulles, Virginia. The business area generated $6.1 billion in 2017 revenues. As a global business, our leaders must have the ability to understand, embrace and operate in a multicultural world -- in the marketplace and the workplace. We strive to hire people who reflect our communities and embrace diversity and inclusion to advance our culture, develop our employees, and grow our business.
Relocation Eligible
Yes
Clearance Type
None / Not Required
Expertise
Business Development
Type Of Job
Full Time
Work Location
AL - Huntsville
Raytheon is an Equal Opportunity/Affirmative Action employer. All qualified applicants will receive consideration for employment without regard to race, color, religion, creed, sex, sexual orientation, gender identity, national origin, disability, or protected Veteran status.
Apply
Explore job location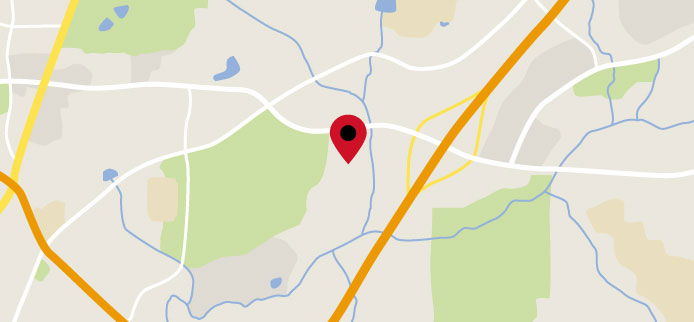 Explore nearby restaurants, airports, gyms, banks, and more. View the map to see more information.
View Map
Upcoming Events
Fort Hood TAP Mega (Summer) Career Fair
Time: 10:00 am CT - 3:00 pm CT Address: Club Hood on Fort Hood 24th Street Building #5764 Wainwright Drive Fort Hood, Texas 76544 Type: Professional Career Fair
IDS Open house Hiring Event at Gillette Stadium
Time: 3:00 pm ET - 7:00 pm ET Address: Gillette Stadium 1 patriot Place, Foxborough, MA , Type: Professional Open House
Register
Hiring Our Heroes Fort Gordon Career Summit
Time: 9:00 am PT - 5:00 pm PT Address: Gordon's Conference and Catering Building 18402 19th St Fort Gordon, 30905 Type: Professional Career Fair
Register
JOINT BASE SAN ANTONIO LACKLAND HIRING FAIR
Time: 10:00 am CT - 2:00 pm CT Address: Arnold Hall Community Center 1560 Stewart Street, Bldg. 5506 Joint Base San Antonio Lackland, Texas 78236 Type: Professional Career Fair
ClearedJobs.net CI or FS Polygraph Only Cleared Job Fair
Time: 2:00 am ET - 6:00 pm ET Address: Hyatt Dulles 2300 Dulles Corner Boulevard Herndon, Virginia 20171 Type: Professional Career Fair
Register
Raytheon in Mckinney: Technology Night at Raytheon
Time: 3:00 pm ET - 7:00 pm ET Address: , Type: Professional Career Fair
Register