Mgr III Business Development
Apply
Requisition ID 131099BR
Date updated 01/09/2019
Position Description:

The Air and Missile Defense Systems (AMDS) Business Development organization is in search of several talented professionals to fill a number of critical roles. These positions support AMDS programs for both domestic and international

efforts and are based in Huntsville, AL. Successful candidates will partner with the product line management to develop and lead the execution of domestic and international strategies for the AMDS Product Line. Primary tasks include: identifying new opportunities, planning and leading captures, establishing the communications plan to include advertising, messaging and monitoring, planning and leading the development of New Business Investment (NBI) strategies, leading capture initiatives, executive communications briefings, and providing direction for congressional and international activities.





Successful candidates will function as a member of the program leadership team and will assist that team in establishing and meeting financial goals, bookings, ensuring customer requirements, customer relationship plans and procurement goals are in harmony, and in meeting technical objectives while ensuring customer satisfaction. Will partner with other RMS and Raytheon businesses in the assistance of RMS pursuits, and provide input to the annual operating plan.





The BD manager will secure the future of the program by creating growth opportunities and achieving bookings objectives that meet the goals of the business.





In developing domestic and international program strategies, the BD manager will coordinate with the international team, offsets, contracts, legal and program partners, and will ensure the strategies are integrated

across product lines in the RMS business unit and Raytheon.

Strategies will be coordinated with the domestic customer centers and with international customers by building relationships, understanding customer needs, and continuing to influence customer actions to enhance the success of the program and the product line.





The Business Development Manager will participate in and track the development of all strategies and communications related to the program. The BD manager will build relationships and function as a part of various teams across all the required disciplines to meet the goals of the position.





Required Skills:


The candidate will have at least 10 years demonstrated experience with missile defense systems (Navy and Missile Defense Agency)

and must have a proven ability to communicate verbally and in writing with a diverse customer base, including government agencies and other defense contractors; and with leaders across the enterprise. Working knowledge of the Missile Defense Agency, Navy and international procurement processes are essential. Successful candidate will be able to quickly possess a substantial knowledge of the Missile Systems and Raytheon corporate 5-year strategic plan in order to lead transitional and collaborative growth efforts. Required to manage IPT's and cross-functional teams in a fast pace environment. Must be able to create and present executive presentations and be proficient in Microsoft Office. Must have ability to work across product lines in multiple programs and with multiple program directors in a multitask environment; manage diverse tasks, requirements and commitments. Must have a 4 year degree in related field.





Desired Skills:




Desired candidate will possess a strong working knowledge of the current Missile Defense Agency and Navy missile defense programs and have strategic knowledge of future associated missile defense requirements. The candidate will have 8-10 or more years of demonstrated knowledge and experience of the Department of Defense processes for establishing systems requirements, funding allocation, and systems acquisition. Also, they applicant will have previous experiences and demonstrated technical capabilities on AMDS weapons system development or management. The successful candidate should be adept with system requirements, weapon systems employment and operations.



Security Clearance Requirements
This position requires the successful issuance, transfer or maintenance of a Secret security Clearance. Non-US citizens may not be eligible to obtain a security clearance. The Defense Industrial Security Clearance Office (DISCO), an agency of the Department of Defense, handles and adjudicates the security clearance process. Security clearance factors include, but are not limited to, allegiance to the US, foreign influence, foreign preference, criminal conduct, security violations and drug involvement. Additional detail regarding security clearance factors can be obtained by accessing the DISCO website at http://www.dss.mil/psmo-i/indus_psmo-i_interim.html

Raytheon is an equal opportunity employer and considers qualified applicants for employment without regard to race, color, creed, religion, national origin, sex, sexual orientation, gender identity and expression, age, disability, or Vietnam era, or other eligible veteran status, or any any other protected factor.
131099
Business Unit Profile
Raytheon Missile Systems (RMS) is the world leader in the design, development and production of missile systems for critical requirement including air-to-air, strike, surface Navy air defense, land combat missiles, guided projectiles, exoatmospheric kill vehicles, missile defense and directed energy weapons. RMS is headquartered in Tucson, Arizona with over 11,000 employees operating at sites across the country and internationally.
Relocation Eligible
Yes
Clearance Type
Secret
Expertise
Business Development
Type Of Job
Full Time
Work Location
AL - Huntsville
Raytheon is an Equal Opportunity/Affirmative Action employer. All qualified applicants will receive consideration for employment without regard to race, color, religion, creed, sex, sexual orientation, gender identity, national origin, disability, or protected Veteran status.
Apply
Explore job location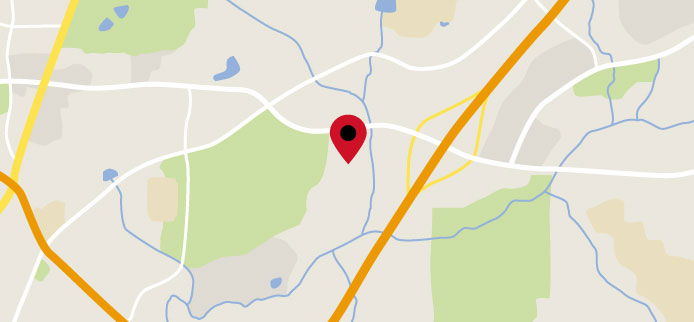 Explore nearby restaurants, airports, gyms, banks, and more. View the map to see more information.
View Map
Upcoming Events
Referral Interview Day
Time: 9:00 am PT - 5:00 pm PT Address: , Type: Professional Open House
Diveristy at Raytheon Virtual Career Fair
Time: 12:00 pm PT - 2:00 pm PT Address: , Type: Professional Career Fair
Register
Raytheon online career fair for Veterans
Time: 12:00 pm PT - 2:00 pm PT Address: , Type: Professional Career Fair
Register
GOMAC Tech - Cyber & AI
Time: 9:00 am PT - 5:00 pm PT Address: , Type: Professional Career Fair
Diversity Virtual Career Fair
Time: 12:00 pm PT - 2:00 pm PT Address: , Type: Professional Career Fair
Register
Mira Costa STEM Night
Time: 6:00 pm PT - 8:00 pm PT Address: Mira Costa High School Cafeteria , Type: Networking Event