Prototype Process Engineer
Apply
Requisition ID 142569BR
Date updated 06/15/2019
Job Description:

The selected candidate will play a key role in the Electronics Subsystem Products Department in Huntsville, Alabama as a Prototype Hardware/Process Engineer who will work with multiple organizations and roles to manage the logistics for developmental electrical and mechanical hardware builds.

The individual will be expected to be a focal point in the organization, prioritization, and scheduling of tasks associated with hardware procurement and build activity in conjunction with cross-functional as well as multidisciplinary teams, and internal or external manufacturing facilities. Shall be able to lead and/or participate in pre and post build reviews to determine build readiness and results, interface with manufacturing facilities and personnel to identify and resolve manufacturing issues, and respond to and disposition quality discrepancies and non-conformances if needed. Will be responsible for ensuring quality, cost, and schedule requirements are met for engineering hardware and identify and implement continuous improvement opportunities.


Required Skills:

US Citizenship required

Bachelor's degree and a minimum of 4 years related experience in disciplines mentioned below
Ability to read and interpret component datasheets in order to translate a desired engineering part specification into a procurable and orderable component.
Ability to navigate multiple complex processes and tools like (xDM, cPDM etc).
Must possess the ability to multi-task, prioritize activities and maintaining ongoing status with multiple stake holders.
Effective written and verbal communication skills and the ability to work with and take direction from Functional Management and IPT's from multiple programs.
A strong desire to take the initiative in a product ownership environment who knows when to ask questions or ask for help.
Working knowledge of Excel including such functions such as filters, V-Lookup and pivot tables.
An Interim Secret clearance will be required to fill the position.
Required Education:
Would consider (BS or BA) in Business Administration, Supply Chain Management, Contract Administration or similar discipline.
Bachelor's Degree (BS or BA) in Math, Science, or Engineering preferred.
Desired Skills:
Working knowledge of SAP PRISM or similar tools for material procurement and material movement.
Working knowledge of running Material Status reports out of PRISM.
Experience

managing the schedule and planning of the prototype process

Experience setting up and working with vendors

This position requires the ability to obtain and hold a DoD secret security clearance.

This position requires the successful issuance, transfer or maintenance of any clearances and/or accesses necessary for the position. Non-US citizens may not be eligible to obtain a security clearance. The Defense Industrial Security Clearance Office (DISCO), an agency of the Department of Defense, handles and adjudicates the security clearance process. Security clearance factors include, but are not limited to, allegiance to the US, foreign influence, foreign preference, criminal conduct, security violations and drug involvement. Additional detail regarding security clearance factors can be obtained by accessing the DISCO website at: http://www.dss.mil/psmo-i/indus_psmo-i_interim.html

Huntsville is known as the Rocket City due to the development of rockets supporting the space program. It is the home to the U.S. Space and Rocket Center and NASA's Marshall Space Flight Center, the Missile Defense Agency, and the Army's Aviation and Missile Command on the Redstone Arsenal. Raytheon is located in the Cummings Research Park (https://cummingsresearchpark.com/) which is the 2nd Largest Research Park (26,000 employees) in the United States. Huntsville is the fastest growing city in the state of Alabama and boasts great infrastructure with wonderful commute times (one way commute 19 minutes). With all of the recent growth, many new developments and construction are underway close to Cummings Research Park:

www.midcityhuntsville.com
www.townmadison.com
Huntsville area information:
Rocket City Information


142569
Business Unit Profile
Raytheon Missile Systems (RMS) is the world leader in the design, development and production of missile systems for critical requirement including air-to-air, strike, surface Navy air defense, land combat missiles, guided projectiles, exoatmospheric kill vehicles, missile defense and directed energy weapons. RMS is headquartered in Tucson, Arizona with over 11,000 employees operating at sites across the country and internationally.
Relocation Eligible
Yes
Clearance Type
Secret
Expertise
Business Administration
Computer Engineering
Electrical Engineering
Engineering Technology
Supply Chain/Purchasing
Type Of Job
Full Time
Work Location
AL - Huntsville
Raytheon is an Equal Opportunity/Affirmative Action employer. All qualified applicants will receive consideration for employment without regard to race, color, religion, creed, sex, sexual orientation, gender identity, national origin, disability, or protected Veteran status.
Apply
Explore job location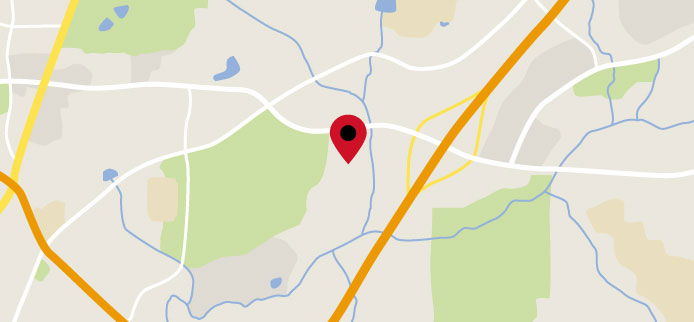 Explore nearby restaurants, airports, gyms, banks, and more. View the map to see more information.
View Map
Upcoming Events
MacDill Quarterly Career Fair
Time: 10:00 am ET - 2:00 pm ET Address: Surf's Edge Club 7315 Bayshore BLVD MacDill AFB, Florida 33621 Type: Professional Career Fair
Patch Barracks Job Fair
Time: 9:00 am GMT +3 - 6:00 pm GMT +3 Address: Swabian Special Events Center Patch Barracks 2502, 7056 Stuttgart, 70569 Type: Professional Career Fair
Ramstein Job Fair
Time: 9:00 am GMT +3 - 6:00 pm GMT +3 Address: Ramstein Officers' Club 302 Lincoln Boulevard Ramstein, 66877 Type: Professional Career Fair
Raytheon IIS Career Fair - DOMino
Time: 10:00 am ET - 6:00 pm ET Address: Raytheon 22210 Pacific Blvd Dulles, Virginia 20166 Type: Professional Career Fair
Register
National Intern Day
Time: 9:00 am PT - 5:00 pm PT Address: , Type: Networking Event
Hire Our Heroes Joint Base San Antonio Networking Reception
Time: 5:00 pm CT - 7:00 pm CT Address: RBFCU Admin Service Center 1 IKEA RBFCU Parkway Randy Smith Auditorium Live Oak, Texas 78233 Type: Professional Career Fair