Sr Principal Field Engineer
Apply
Requisition ID 142582BR
Date updated 06/17/2019
Manage subcontractors on the DMSMP program ensuring the contractual obligations and operational requirements are satisfied. Advise government on any contract issues and work with Warner Robins Program Management Office to resolve. Coordinate with government when efforts require exceeding the contractual boundaries. Collect, review and approve contract deliverables (monthly reports, Certificate of Service, etc). Advise in plant leadership on any and all personnel issues. This position will also be supporting the mission operations to include maintenance of the mission systems and coordinating training for Air Force personnel on the mission systems. This position will also provide care and feeding of assigned personnel in pursuit of Raytheon training requirements, performance development, time card approval, staffing objectives and any necessary corrective actions.

Responsibilities:

·Manages all aspects of the DMSMP program at their respective sites
·POC for all site Operational and Technical issues
·Provides training and guidance on DMSMP and Site specific Policies and Procedures
·Ensures Certificates of Service for all MSPs on site, are accurate, complete, and verified by an on-site military representative
·Support site evaluation for TCTO coordination and installations
·Ensures compliance of system Configuration and Control.
·Supports Government CM meetings
·Coordinate all MSP work schedules with QAP and advise of change or impact
·Provide Daily, Weekly, and Monthly technical and operational reports to the Warner Robins/Program Management Office (WR/PMO)
·Track Mission and System Metric and provide report to WR/PMO
·Participate in weekly IPT conference calls
·Know the status and Estimated Time in Commission (ETIC) of all equipment not in FMC condition
·Present supervision with answers, not just basic explanations of what is being done to return the equipment to FMC status.
·Work with each sub-contractor (Goodrich, Lockheed Martin, CACI, etc.) to ensure each shop has the proper equipment to do their job.
·Site Lead will reconcile with the Government leadership on personnel performance issues.
·Ensure shops schedule their shifts to provide the best coverage. Also ensure each shop's expertise is equally divided throughout the work day to minimize gaps in expertise.
·Coordinate with Warner Robins Program Management Office regarding equipment performance, personnel performance and any issues that involve mission accomplishment.
·Foster the idea that each site's goal is mission accomplishment.
·Communicate with local leadership regarding any issues hampering
mission performance.
·Attend end-to-end debrief, as availability allows.


Required Skill:
·Shall have the equivalent of a minimum of eighteen (18) years of related experience (B.S. and 10 years' experience)
·Strong written and verbal skills
·Strong knowledge of SIGINT and IMINT maintenance and operations on the DCGS weapon system
·Working knowledge of UNIX and networking.
·Strong knowledge of military structure, courtesy's and chains of commands
·Ability to obtain Security+ certification

SECURITY CLEARENCE: EXISTING TS/SCI IS REQUIRED.

Required Education (including Major):


BS in engineering or computer science or 8 additional years of equivalent work experience may be considered in lieu of degree requirement.
MS in Management desired or the equivalent in work experience.
IISFE
142582
Business Unit Profile
Raytheon Intelligence, Information and Services delivers innovative technology to make the world a safer place. Our expertise in cyber, analytics and automation allow us to reach beyond what others think is possible to underpin national security and give our global customers unique solutions to solve the most pressing modern challenges -- from the cyber domain to automated operations, and from intelligent transportation and training solutions to creating clear insight from large volumes of data. IIS operates at nearly 550 sites in 80 countries, and is headquartered in Dulles, Virginia. The business area generated $6.2 billion in 2018 revenues. As a global business, our leaders must have the ability to understand, embrace and operate in a multicultural world -- in the marketplace and the workplace. We strive to hire people who reflect our communities and embrace diversity and inclusion to advance our culture, develop our employees, and grow our business.
Relocation Eligible
Yes
Clearance Type
TS/SCI - Current
Expertise
Computer Engineering
Computer Science
Configuration Management
Electrical Engineering
Engineering Technology
Hardware Engineering
Integration & Test Engineering
Technical
Test Engineering
Type Of Job
Full Time
Work Location
HI - Hickam AFB
Raytheon is an Equal Opportunity/Affirmative Action employer. All qualified applicants will receive consideration for employment without regard to race, color, religion, creed, sex, sexual orientation, gender identity, national origin, disability, or protected Veteran status.
Apply
Explore job location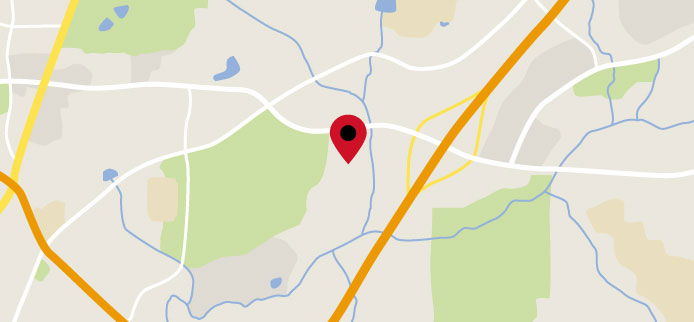 Explore nearby restaurants, airports, gyms, banks, and more. View the map to see more information.
View Map
Upcoming Events
Indy Pride Career Fair 2019
Time: 10:00 am ET - 2:00 pm ET Address: Indiana Historical Society 450 West Ohio Street Indianapolis, Indiana 46202 Type: Professional Career Fair
Raytheon Online People with Disabilities Career Fair
Time: 12:00 pm PT - 2:00 pm PT Address: , Type: Professional Career Fair
Register
Recruit Military - Boston Veterans Job Fair - Foxbourgh, MA
Time: 11:00 am ET - 3:00 pm ET Address: Gillette Stadium 1 patriot Place, Foxborough, MA Foxborough, MA, Massachusetts 02035 Type: Professional Career Fair
Register
Raytheon IIS Networking Event - Dayton Ohio
Time: 3:00 pm PT - 7:00 pm PT Address: TJ Chumps 1100 E Dayton Yellow Springs Rd Fairborn, Ohio 45324 Type: Networking Event
Register
New Mexico State U., Resume Reviews
Time: 1:00 pm MT - 5:00 pm MT Address: NMSU The Engineering Learning Communities Rooms 345 & 351 Las Cruces, New Mexico 88003 Type: Campus Screens
Raytheon IIS Career Fair - Screaming Eagle
Time: 9:00 am ET - 5:00 pm ET Address: Raytheon 134 National Business Parkway, Suite 100 Annapolis Junction, Maryland 20701 Type: Professional Career Fair
Register