Classification Analyst
Apply
Requisition ID 129838BR
Date updated 12/14/2018
Raytheon Company has an immediate need for a Classification Management Analyst (Herndon, VA) that is able to understand the policy requirements and technical application of classification management. The candidate must have a solid understanding of classification management and the ability to analyze and identify classification nuances; this knowledge will be used to inform the development of technical solutions for classification. The right candidate must also be a skilled briefer/trainer to effectively communicate classification requirements to officers across the workforce. This position would be a great fit for anyone who is looking for an opportunity to grow with Raytheon and work on a long term contract. The culture and environment is extremely supportive, collaborative, and creative.

Position Description
The mission of the Classification Management Analyst is to provide support in various classification management activities to include, but limited to, analysis and drafting classification guidelines, and associated outreach and coordination activities.

Familiarity and ability to apply policy requirements for classification, declassification and intelligence activities (EO 13526, 32 CFR Parts 2001 and 2003, EO 12333, ODNI ICDs and ICPGs, etc.).
Analyze documents to identify content that requires classification, dissemination control, or required protection and mark documents appropriately as required.
Make recommendations toward long range goals and objectives.
Support strategic initiatives related to classification management.
Develop and apply advanced concepts, techniques and standards based on classification principles, sources and methods.
Prepare classification guides pertaining to national security information covering mission specific, topical and specialty classification subjects as required.
Provide progress reports and updates on the status of the classification guides as required.
Identify gaps in classification guides and needed updates.
Integrate the information gathered and determine risks and benefits to implementation strategies.

Manage logistics and track compliance for training.

Provide briefing materials and attend briefings.
Additional Candidate Criteria
Strong critical thinking skills

Ability to learn quickly and work independently

Confident to train a group of individuals and answer questions

Excellent ability to multi-task

Strong collaboration and communication skills

Willingness to ask questions for clarification

Strong attention to detail

Solid ability to navigate and learn new systems

Technical skills must be solid (not beginning level)

Ability to work under tight deadlines and keep tasks moving

Must be proactive

Must be a team-player/collaborate

Must know how to prioritize competing tasks
Required Skills
Demonstrated as Highly goal oriented, excellent at time management and ability to work under pressure

Familiar with the National Security Classification Guide
Ability to communicate effectively with various management levels, proactive experience and approach to delivering high quality services to all stake holders

Demonstrated experience developing excellent relationships with clients and technical teams

Strong critical thinking skills with excellent focus on/to detail
Qualifications/Education
Bachelor degree from an accredited institution plus at least 4 years relevant experience.
Four (4) years of experience (for a total of eight (8) or more years) may be substituted for a degree, with a high school diploma.
Must be a US Citizen and have a valid TS/SCI clearance from day one of employment.

Clearance Requirements
TS/SCI clearance with FS poly and must be crossover eligible


129838
Business Unit Profile
Raytheon Intelligence, Information and Services delivers innovative technology to make the world a safer place. Our expertise in cyber, analytics and automation allow us to reach beyond what others think is possible to underpin national security and give our global customers unique solutions to solve the most pressing modern challenges -- from the cyber domain to automated operations, and from intelligent transportation solutions to creating clear insight from large volumes of data. IIS operates at nearly 550 sites in 80 countries, and is headquartered in Dulles, Virginia. The business area generated $6.1 billion in 2017 revenues. As a global business, our leaders must have the ability to understand, embrace and operate in a multicultural world -- in the marketplace and the workplace. We strive to hire people who reflect our communities and embrace diversity and inclusion to advance our culture, develop our employees, and grow our business.
Relocation Eligible
No
Clearance Type
TS/SCI with Full Scope Poly - Current
Expertise
Administrative Services/Support
General Management
Human Resources
Research & Development
Security
Type Of Job
Full Time
Work Location
VA - Herndon
Raytheon is an Equal Opportunity/Affirmative Action employer. All qualified applicants will receive consideration for employment without regard to race, color, religion, creed, sex, sexual orientation, gender identity, national origin, disability, or protected Veteran status.
Apply
Explore job location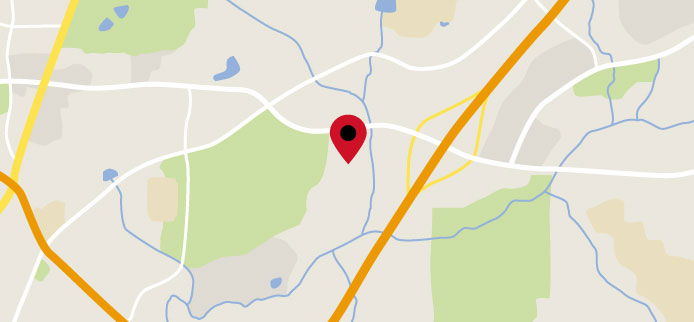 Explore nearby restaurants, airports, gyms, banks, and more. View the map to see more information.
View Map
Upcoming Events
U of Arizona - STEM Information Session - Spring 2019
Time: 5:00 pm MT - 6:00 pm MT Address: Student Engagement & Career Development (SUMC, 411) 1303 E. University Blvd Bldg. #17, Suite 411 Tucson, Arizona 85721 Type: Information Session
ECPI BUS/CIS/EET Spring Career Fair 2019
Time: 12:00 pm ET - 2:00 pm ET Address: ECPI University 5555 Greenwich Rd SUITE 300 Virginia Beach, Virginia 234612 Type: Professional Career Fair
Fort Sill SFL-TAP Career Fair
Time: 10:30 am CT - 2:00 pm CT Address: Rinehart Fitness Center 2730 Bragg Road Fort Sill, Oklahoma Type: Professional Career Fair
RMS March 2019 MTE and Quality Hiring Event
Time: 9:00 am PT - 5:00 pm PT Address: Hilton El Conquistador 10000 N Oracle Rd Tucson, 85704 Type: Other
U of Arizona - Next Day Screens (Spring 2019)
Time: 9:00 am MT - 5:00 pm MT Address: Old Engineering Building E. University Blvd. Rooms 101, 204, 302 Tucson, Arizona 85719 Type: Campus Screens
UMass Lowell Spring 2019 Career Fair
Time: 4:00 pm ET - 7:00 pm ET Address: UML Tsongas Center 300 Arcand Drive Lowell, Massachusetts 01852 Type: Campus Career Fair