Senior Systems Engineer
Apply
Requisition ID 129607BR
Date updated 12/21/2018
Role: Senior Systems Engineer
Location: Harlow
Req ID: 129607BR
Summary of Role:
This is an exciting opportunity for a Senior Systems Engineer working within the Raytheon Air Traffic Management Business area. The successful applicant will work alongside the System Design Authority in executing the full design lifecycle from requirements capture through to customer sign off and acceptance, lead technical design reviews, provide technical guidance to junior systems engineers and support the generation of proposal material and submission of Secondary Surveillance Radar (SSR) bids in response to customer requests.

Candidate Requirements:

Essential:
•Experience in leading and executing full system development life cycle
•Experience of requirements management using industry tools such as DOORS
•Generation and reviewing of technical requirement documents
•Ability to understand / investigate and resolve customer problems.
•A logical problem solver who can operate effectively under stretching project constraints.
•Understanding of Air Traffic Management Systems
•Provide technical support and guidance to junior system engineers.
•Confident communicator in verbal, written and presentational forms.
•Able to manage and work within agreed timescales
•Experience of estimating and defining engineering tasks.
•Experience in supporting bid proposals
•Self-motivated and Team Player with a willingness to learn
•IT literate
•Degree or equivalent in systems engineering, avionic engineering, physics or similar engineering or scientific discipline

Desirable:
•Familiar with radar simulation tools
•Familiar with six sigma principles
•Knowledge of MSSR interrogators is an advantage
•Knowledge of configuration systems would be an advantage

About Raytheon:
Raytheon UK is a subsidiary of Raytheon Company. We are a prime contractor and major supplier to the UK Ministry of Defence and have developed strong capabilities in mission systems integration in defence, National & Cyber security and commercial markets. Raytheon UK also designs, develops and manufactures a range of high-technology electronic systems and software solutions at its facilities in Harlow, Glenrothes, Gloucester, Manchester Waddington and Broughton.
Raytheon Company, with 2016 sales of $24 billion and 63,000 employees, is a technology and innovation leader specialising in defence, civil government and cybersecurity solutions. With a history of innovation spanning 95 years, Raytheon provides state-of-the-art electronics, mission systems integration, C5ITM products and services, sensing, effects, and mission support for customers in more than 80 countries. Raytheon is headquartered in Waltham, Massachusetts.

Raytheon Career Development:
Raytheon has a wealth of resources available to help you develop your career from the moment you join. Activities range from on-line learning modules, to external training and support for taking professional qualifications relevant to your role.

Standard Benefits:
•25 days holiday + statutory holidays
•Contributory Pension Scheme
•Life Assurance
•Flexible Benefits
•Enhanced sick pay scheme

Diversity:
Diversity is a core business imperative at Raytheon. We are an equal opportunity employer that promotes inclusiveness and always employs the best professionals for the job. Having a diverse workforce allows Raytheon to draw upon a range of different ideas and experiences which supports growing our business and creates an environment where everyone has an equal opportunity for success.

Please also view the Raytheon video: http://www.raytheon.com/ourcompany/ourculture/
Raytheon Application Process
To apply visit the link to the website http://jobs.raytheon.com/united-kingdom/search/
and search for Req ID:129607BR. Please complete the on-line instructions to create a profile and upload CV.
Please also view the Raytheon video: http://www.raytheon.com/ourcompany/ourculture/

129607
Business Unit Profile
About Raytheon:
Raytheon UK is a subsidiary of Raytheon Company. We are a prime contractor and major supplier to the UK Ministry of Defence and have developed strong capabilities in mission systems integration in defence, National & Cyber security and commercial markets. Raytheon UK also designs, develops and manufactures a range of high-technology electronic systems and software solutions at its facilities in Harlow, Glenrothes, Gloucester, Manchester Waddington and Broughton.

Raytheon Company, with 2016 sales of $24 billion and 63,000 employees, is a technology and innovation leader specialising in defence, civil government and cybersecurity solutions. With a history of innovation spanning 95 years, Raytheon provides state-of-the-art electronics, mission systems integration, C5ITM products and services, sensing, effects, and mission support for customers in more than 80 countries. Raytheon is headquartered in Waltham, Massachusetts.

Relocation Eligible
No
Clearance Type
BC
Expertise
Engineering Technology
Systems Engineering
Type Of Job
Full Time
Work Location
United Kingdom - Harlow
Apply
Explore job location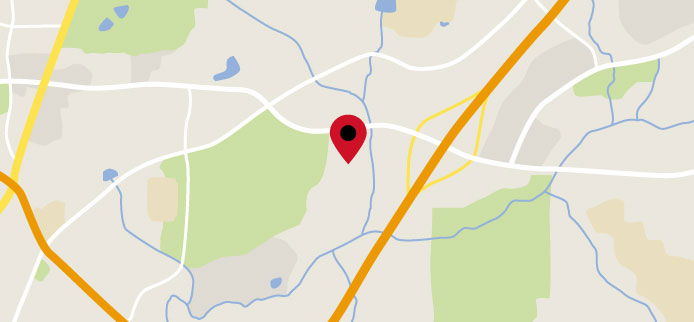 Explore nearby restaurants, airports, gyms, banks, and more. View the map to see more information.
View Map
Upcoming Events
Fort Hood TAP Mega (Summer) Career Fair
Time: 10:00 am CT - 3:00 pm CT Address: Club Hood on Fort Hood 24th Street Building #5764 Wainwright Drive Fort Hood, Texas 76544 Type: Professional Career Fair
IDS Open house Hiring Event at Gillette Stadium
Time: 3:00 pm ET - 7:00 pm ET Address: Gillette Stadium 1 patriot Place, Foxborough, MA , Type: Professional Open House
Register
Hiring Our Heroes Fort Gordon Career Summit
Time: 9:00 am PT - 5:00 pm PT Address: Gordon's Conference and Catering Building 18402 19th St Fort Gordon, 30905 Type: Professional Career Fair
Register
JOINT BASE SAN ANTONIO LACKLAND HIRING FAIR
Time: 10:00 am CT - 2:00 pm CT Address: Arnold Hall Community Center 1560 Stewart Street, Bldg. 5506 Joint Base San Antonio Lackland, Texas 78236 Type: Professional Career Fair
ClearedJobs.net CI or FS Polygraph Only Cleared Job Fair
Time: 2:00 am ET - 6:00 pm ET Address: Hyatt Dulles 2300 Dulles Corner Boulevard Herndon, Virginia 20171 Type: Professional Career Fair
Register
Raytheon in Mckinney: Technology Night at Raytheon
Time: 3:00 pm ET - 7:00 pm ET Address: , Type: Professional Career Fair
Register