Senior Infrastructure Engineer
Apply
Requisition ID 130046BR
Date updated 02/20/2019
Job Title: Senior Infrastructure EngineerLocation: Harlow Function: Information TechnologySummary of Role
Raytheon UK has an opportunity for an experienced Senior Infrastructure Engineer to join the core IT infrastructure organisation within the UK Information Technology function. The function is responsible for the design, management, maintenance and upkeep of the core Data Centres and information systems in 2 main locations in the UK. The Senior Infrastructure Engineer is primarily responsible for supporting the core data centres and IT infrastructure.
This role is critical to the core infrastructure service layer, requiring a technical expert who is able to manage complexity and deliver key infrastructure upgrades and services while assuring Raytheon's ability to deliver both internal and external services.
Main Duties
Responsible for the agile delivery a of reliable, secure, and cost-efficient IT infrastructure across all supported systems.
Works closely with architecture teams to Identify and define management and monitoring regimes to ensure delivered capabilities operate effectively
Actively monitors failure, performance and capacity trends and proposes adjustments to maintain successful IT services.
Plays a key role in operational Data Centre projects and activities to ensure they are planned, resourced and delivered to meet requirements.
Drive a continuous improvement ethos, leveraging digitisation and automation to support effective IT services.

Works with functional leadership to develops long term vision of Raytheon UK IT Data Centre technologies and solutions.

Adheres to established incident, problem and change management processes.
Oversees upgrades for hardware and software platforms and environmental services.
Communicates with senior managers to advise, influence and determine strategic business needs.
Completes, reviews, maintains and updates system documentation and support procedures.
Ensures daily/weekly/monthly processes are valid, fit for purposes and executed according to documented checklists and KPIs.
Plans and executes maintenance and remediation of security vulnerabilities in collaboration with other technical competencies in accordance with change management guidelines
Plans regular system restores with BC/DR and account and service management to verify data backup techniques for continuity and preparedness
Deliver cross functional improvement projects where applicable utilising the Raytheon 6 Sigma methodology.
Attend internal operations reviews, customer engagement, and service improvement meetings as needed.
Manage incidents, problems and changes to the service efficiently and effectively following the agreed and documented processes.
Identify, engage and ensure third-party support and delivery resources to supplement the team effectively during high peaks of demand or specific project work.
Carry out a programme of daily/weekly/monthly checks and develop approaches to improve, streamline and automate the health status of the environment.
Effectively manage deliverables: Incidents, Small Works Projects and Technical leadership of major implementation and upgrade projects.
Ensure any projects you are leading for the organisation, or those within your own immediate area of responsibility, are reviewed and accurately updated on a timely basis.
Adherence of SLA's and the regular reporting KPI's.
Meet IS assurance, governance and policies to ensure we operate with confidence, through effective maintenance of secure and stable IT platforms for the business, adherence to company security, accreditation and audit requirements.
Proactively identify and manage risk via the IT Risk Management process.
Maintain effective Asset Management and license compliance, system vulnerability management as required.
Ensure all services are appropriately documented.
Work in close cooperation and coordination with the Network Services Engineers and the Remote Site Services Team Leads to create a seamless user service experience.
Ensure personal development is identified and implemented, with an effective up to date skills matrix, skills gaps and training needs
Demonstrable Skills and Levels - SFIA Foundation Definitions
Autonomy

- Works under broad direction. Work is often self-initiated. Is fully responsible for meeting allocated technical and/or project/supervisory objectives. Establishes Milestones and has a significant role in the assignment of tasks and/or responsibilities.

Influence

- Influences organisation, customers, suppliers, partners and peers on the contribution of own specialism. Builds appropriate and effective business relationships. Makes decisions which impact the success of assigned work i.e. results, deadlines and budget. Has significant influence over the allocation and management of resources appropriate to given assignments.

Complexity

- Performs and extensive range and variety of complex technical and/or professional work activities. Undertakes work which requires the application of fundamental principles in a wide and often unpredictable range of contexts. Understands the relationship between own specialism and the wider customer/organisational requirements.

Business Skills

- Advises on available standards, methods, tools and applications relevant to own specialism and can make appropriate choices from alternatives. Analyses, designs, plans, executes and evaluates work to time, cost and quality targets. Assesses and evaluates risk. Communicates effectively, both formally and informally. Demonstrates leadership. Facilitates collaboration between stakeholders who have diverse objectives. Takes all requirements into account when making proposals. Takes initiative to keep skills up to date. Mentors colleagues. Maintains an awareness of developments in the industry. Analyses requirements and advises on scope and options for continuous operational improvement. Demonstrates creativity, innovation and ethical thinking in applying solutions for the benefit of the customer/stakeholder.



Candidate Requirements

Essential


knowledge of Data Centre Management, covering power and cooling as well as design and implementation of infrastructure (hardware, software and network), maintenance and operations.

IT technical certifications in one or more of the following technology areas: HP Server, VMWare, Microsoft Server 2012/16, Citrix Xendesktop, HP 3PAR, Brocade fibre channel, Active directory, SCCM, App-V, SCOM, SCEP or Bitlocker.

Expert knowledge in the implementation, support and administration of Microsoft Windows Server (2008/2012/2016)

Expert in VMware ESX 5.5/6+ and vSphere

Demonstrated expertise in Windows Active Directory (DNS/Group Policies)

Demonstrated experience in preparing and managing Service Level agreements, KPI reports and metrics across all services within Data Centre.

Ability to learn complex systems and business processes and define requirements for solutions

ITIL qualifications and practical application experience within a service centric organisation



Desirable


High level of proficiency in MS Project or other robust scheduling/schedule presentation tools.

Experience with data centre automation, provisioning tools and technologies such as Nightwatchman, Chef, Puppet or use of PowerCLI

Data Centre certification

Qualification in VCP-DCV a plus
130046
Relocation Eligible
No
Clearance Type
SC
Expertise
Information and Knowledge Systems
Type Of Job
Full Time
Work Location
United Kingdom - Harlow
Apply
Explore job location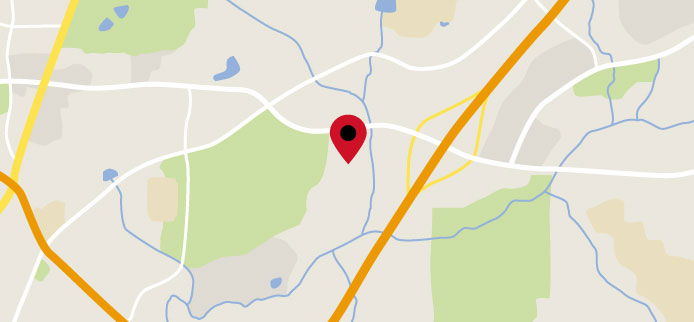 Explore nearby restaurants, airports, gyms, banks, and more. View the map to see more information.
View Map