Programme Manager
Apply
Requisition ID 145099BR
Date updated 10/25/2019
Job Title: Programme Manager
Req ID: 145099BR
Location(s): Harlow

Summary of Role:
Are you looking for a new and exciting challenge, in a fast paced customer focussed delivery Environment, where you will be accountable for the leadership of a team of Programme Managers, responsible for the delivery of world class radar systems and products to discerning customers around the Globe.
Do you relish the opportunity to work on your own initiative, working with the customer and site teams to drive profitable delivery, as well as with an experienced integrated Programme Team, comprising of technical, finance, scheduling and commercial resources.
This is a role where you can match your Programme Management expertise, superb customer relationship development and management skills, with knowledge of delivering complex Technical (Software, Hardware, Civils) Products and Programmes.
Raytheon is a Global leader in Air traffic management systems, having recently completed the development of a brand new best in class Monopulse Secondary Surveillance System. The business is experiencing significant increases in the demand for our services around the Globe, from some of the World's leading aviation authorities.
You are an experienced and seasoned Project and Programme Manager, having delivered high value projects to customers in the UK, Europe and across the Globe, with a focus on managing the budget whilst ensuring Project delivery to customer expectations and Raytheon objectives.  
Working within the Raytheon Air Traffic Management Systems team, you will be accountable for the leadership of a cross functional business and technical team for the delivery of class leading new and upgraded radar systems to a global base of customers. 

Main Duties:
• Accountable for the Programme delivery of a range of high value Projects & Programmes and new business bid activities.
• Responsible for the development and management of Programme schedules, utilising Earned Value techniques.
• Provide leadership for multi-disciplined programme team to ensure delivery to cost, time, quality commitments.
• Be accountable for Programme cost management, control and profit growth.
• Undertake proactive Programme risk management (identification & mitigation)
• Lead regular reporting of Programme status to both functional and business leadership
• Provide Portfolio level functional leadership to a team of Programme Managers
• Manage the day to day relationships with a range of global customers, providing competitive and customer intelligence back into the business.
Candidate Requirements:
Essential:
• Eligible for or Holder of current SC security clearance (Raytheon UK will sponsor as required).
• Experienced Project Manager with a successful track record in setting up and executing full lifecycle product development programmes.
• Risk and Opportunity management, knowledge of qualitative and quantitative risk and opportunity management techniques and tools. Able to identify and analyse project risk and opportunity data, identifying and tracking risk and opportunity mitigation/realisation plans to minimise project risk exposure and maximise opportunities.
• Leadership skills - ability to create, lead and motivate multi-disciplined teams.
• Excellent verbal, written and presentational skills.
• Resilient - Able to operate effectively under stretching project constraints, pressure and displays sound judgment at all times.
• Self Motivated, pro-active.
• Innovative and proactive problem solver – anticipates and plans to mitigate them.
Desirable:
• Experience of effective management of programmes using Earned Value Management, EVM techniques.
• Experience of managing software projects using an agile approach
• Experience of Bid and Proposal management, winning new, repeat or follow on business through leading and supplying winning proposals. 
• Experience/knowledge of electronic hardware and/or manufacturing and/or RF systems
• Experience/knowledge of civil engineering or structures
• Experience of working with customers having different cultures and backgrounds and whose first language is not English.
145099
Business Unit Profile
About Raytheon UK
With facilities in Broughton, Waddington, Glenrothes, Harlow, Gloucester and Manchester, Raytheon UK is invested in the British workforce and the development of UK technology. Across the country the company employs 1,700 people and supports 8,000 jobs. As a prime contractor and major supplier to the U.K. Ministry of Defence, Raytheon continues to invest in research and development, supporting innovation and technological advances across the country.
Raytheon Company, with 2018 sales of $27 billion and 67,000 employees, is a technology and innovation leader specialising in defence, civil government and cybersecurity solutions. With a history of innovation spanning 97 years, Raytheon provides state-of-the-art electronics, mission systems integration, C5I™ products and services, sensing, effects and mission support for customers in more than 80 countries. Raytheon is headquartered in Waltham, Massachusetts. Follow us on Twitter.

Raytheon Career Development:
Raytheon has a wealth of resources available to help you develop your career from the moment you join. Activities range from on-line learning modules, to external training and support for taking professional qualifications relevant to your role.
Standard Benefits:
• 25 days holiday + statutory public holidays
• Contributory Pension Scheme (up to 10.5% company contribution)
• 6 times salary 'Life Assurance'
• Flexible Benefits scheme with extensive salary sacrifice scheme's.
• Enhanced sick pay scheme
• Enhanced Family Friendly Policies, including enhanced Maternity & Shared Parental leave.
• 37hr working week, with an early finish Friday (hours may vary depending on role, job requirement or site specifics arrangements). Flexible working arrangements can be considered depending on the role and subject to line manager approval.
• Canteen facilities available at Harlow & Glenrothes sites and Manchester & Gloucester offer free snacks & drinks (hot & cold) available.

Diversity:
Diversity is a core business imperative at Raytheon. We are an equal opportunity employer that promotes inclusiveness and always employs the best professionals for the job. Having a diverse workforce allows Raytheon to draw upon a range of different ideas and experiences which supports growing our business and creates an environment where everyone has an equal opportunity for success. Raytheon UK pro-actively encourages diversity of ideas, thoughts, and networking opportunities and has created Employee Resource Groups (ERGs) including Raytheon Women's Network, YesNet (Young Employees Success Network), Raytheon Reservist Network (RaRe), Raytheon Alliance for Diverse Abilities (RADA) and all work together with our Diversity & Inclusion counsel, and all Raytheon employees are welcome to participate regardless of their background.
As a proud contributor to the HM Armed Forces, Raytheon UK signed the HM Armed Forces covenant in 2014. Due to the varied activities and support to our Armed Forces & Reservists,
Raytheon UK has since been awarded the prestigious Covenant 'Gold Award' Employee Recognition.
Raytheon UK recognise that our people are the critical factor in our success, and we strive to provide a challenging and rewarding careers.
Raytheon Application Process
To apply visit the link to the website http://jobs.raytheon.com/united-kingdom/search/
and search for Req ID: 145099BR. Please complete the on-line instructions to create a profile and upload CV.
Please also view the Raytheon video: http://www.raytheon.com/ourcompany/ourculture/
Relocation Eligible
No
Clearance Type
SC
Expertise
Program Management
Type Of Job
Full Time
Work Location
United Kingdom - Harlow
Apply
Explore job location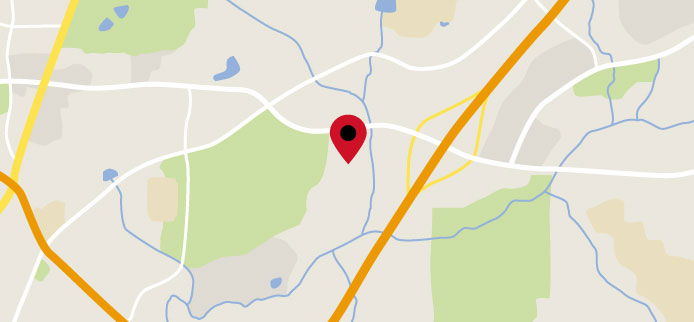 Explore nearby restaurants, airports, gyms, banks, and more. View the map to see more information.
View Map
Upcoming Events
Northeastern University Fall 2019 Employer in Residence 11/19
Time: 10:00 am ET - 12:00 pm ET Address: University Career Services 350 Huntington Avenue 101 Stearns Center Boston, Massachusetts 02115 Type: Other
Raytheon IIS Career Fair - Arlington VA
Time: 11:00 am ET - 6:00 pm ET Address: Raytheon 1110 N. Glebe Road, Suite 620 Arlington, Virginia 22201 Type: Professional Career Fair
Register
Raytheon IIS Career Fair - Dulles, VA
Time: 10:00 am ET - 6:00 pm ET Address: Raytheon 22265 Pacific Blvd Dulles, Virginia 20166 Type: Professional Career Fair
Register
Raytheon IIS Career Fair - Keesler AFB, MS
Time: 11:00 am CT - 3:00 pm CT Address: Bay Breeze Event Center 500 Ploesti Dr Biloxi, Mississippi 39534 Type: Professional Career Fair
Register
#LinkedInMusicCity A Veteran Networking Event
Time: 5:00 pm CT - 7:00 pm CT Address: MAFIAoZA'S 2400 12th Avenue South Nashville, Tennessee 37204 Type: Networking Event
Hire Vets Now - Naval Station Norfolk
Time: 11:00 am ET - 1:00 pm ET Address: Vista Point Conference Center 1754 Massey Hughes Drive Naval Station Norfolk, Virginia Type: Professional Career Fair