Programme Manager - Weapons
Apply
Requisition ID 129355BR
Date updated 12/07/2018
Job Title: Programme Manager (Weapons)
Location: Harlow
Req ID: 129355BR

Business Context
Raytheon UK is looking for a dynamic and high performing Programme Manager (PM) to work on export programme delivery for the Weapons Business Area within the Defence Pillar of the Business. This is a complex and challenging role that will be highly rewarding and high profile, with extensive communication and interfacing with Customers, Design Authorities, other Raytheon companies and Industry stakeholders. The role will require excellent interpersonal skills and high levels of energy and stamina. The work location will primarily be based out of Harlow with visits to other UK Raytheon and customer sites, with International travel.
Summary of Role:
Delivery of Weapon programmes, developing new programme opportunities, point of contact with key customer officials. To liaise closely defence Customers and Suppliers, to ensure open communication channels at all times and to establish strong, trusting relationships.
Nature and Scope:
The PM will be responsible for execution of high profile projects, including bid and proposal management. The programme manager shall be required to:
. facilitate complex problem solving initiatives. This will require a high technical competence and ability to think strategic solutions.
. act as the interface from the project into key product teams to ensure that the customer and project requirements are fully understood and actioned
. work in conjunction with other functional teams, ensure that the resources required to support the projects are recruited, retained, properly motivated with realistic goals, have the correct skills and are assigned to the appropriate tasks and duties
. Able to manage and work within agreed budgets, P & L goals, and forecast cost to complete and look for every opportunity to save cost as the projects progress. This will form a key measure of the success of the position.
. Identify project risks and opportunities, quantify and produce mitigation, capture and contingency plans.
. Motivate the programme team to perform and deliver requirements
. Ensure the goals/ objectives are clearly communicated, understood and executed by the programme team
. Develop strong relationships with the customers and subcontractors to ensure that they are meeting their commitments to the project.
Candidate Requirements:
Essential:
. A successful track record in setting up and executing full lifecycle development programmes for the UK MoD.
. Demonstrated technical proficiency in MoD acquisition
. Experience of working in different country cultures
. Ability to create and identify new opportunities for business
. Understanding and ability to shape customer thinking.
. Creative and entrepreneurial ability.
. A team player who works well with others.
. A skilled manager who can anticipate problems, and plan to mitigate them.
. An able communicator in verbal, written and presentational forms including at board level.
. A logical problem solver who can operate effectively under stretching constraints.
. Able to manage and work within agreed budgets.
. Ability to establish and nurture customer relationships.
Desirable:
. Raytheon Certified PM (Min Level 4)
. Understanding of UK Weapons portfolio
. Member of a relevant Engineering or Programme Management Professional Institution
. Experience of effective management of programmes using Earned Value Management, EVM
Personal Characteristics
. Team player.
. Outstanding communication skills.
. Methodical attention to detail.
. Integrity and honesty-able to deliver bad news as well as good.
.
Energy and Drive-willing to work long hours when required.
Raytheon Career Development:
Raytheon has a wealth of resources available to help you develop your career from the moment you join. Activities range from on-line learning modules, to external training and support for taking professional qualifications relevant to your role.
Standard Benefits:
· 25 days holiday + statutory holidays
· Contributory Pension Scheme
· Life Assurance
· Flexible Benefits
· Enhanced sick pay scheme
Diversity:
Diversity is a core business imperative at Raytheon. We are an equal opportunity employer that promotes inclusiveness and always employs the best professionals for the job. Having a diverse workforce allows Raytheon to draw upon a range of different ideas and experiences which supports growing our business and creates an environment where everyone has an equal opportunity for success.
Raytheon Application Process
To apply visit the link to the website http://jobs.raytheon.com/united-kingdom/search/
and search for Req ID: 129355BR. Please complete the on-line instructions to create a profile and upload CV.
Please also view the Raytheon video: http://www.raytheon.com/ourcompany/ourculture/

129355
Business Unit Profile
Raytheon UK is a subsidiary of Raytheon Company. We are a prime contractor and major supplier to the UK Ministry of Defence and have developed strong capabilities in mission systems integration in defence, National & Cyber security and commercial markets. Raytheon UK also designs, develops and manufactures a range of high-technology electronic systems and software solutions at its facilities in Harlow, Glenrothes, Gloucester, Manchester Waddington and Broughton.

Raytheon Company, with 2017 sales of $25 billion and 64,000 employees, is a technology and innovation leader specialising in defence, civil government and cybersecurity solutions. With a history of innovation spanning 96 years, Raytheon provides state-of-the-art electronics, mission systems integration, C5ITM products and services, sensing, effects, and mission support for customers in more than 80 countries. Raytheon is headquartered in Waltham, Mass
Relocation Eligible
Yes
Clearance Type
SC
Expertise
Program Management
Type Of Job
Full Time
Work Location
United Kingdom - Harlow
Apply
Explore job location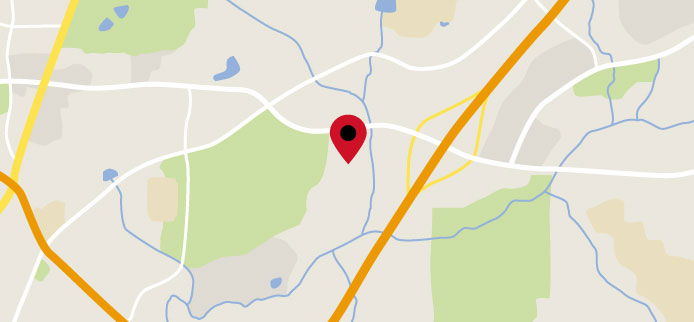 Explore nearby restaurants, airports, gyms, banks, and more. View the map to see more information.
View Map
Upcoming Events
Veteran ONLY Job Fair
Time: 10:00 am ET - 2:00 pm ET Address: Veterans Northeast Outreach Center 10 REED Street HAVERHILL, Massachusetts Type: Professional Career Fair
SVA - Career Fair - Annual Conference 2019
Time: 7:30 am CT - 9:00 pm CT Address: Disney's Coronado Springs Resort 1000 West Buena Vista Drive Lake Buena Vista, Florida 32830 Type: Diversity Conference Career Fairs
Register
GEOINT Community Job Fair
Time: 10:00 am ET - 4:00 pm ET Address: Waterford at Fair Oaks 12025 Lee Jackson Memorial Hwy Fairfax, Virginia 22033 Type: Professional Career Fair
Fort Hood SFL-TAP Mega Career Fair
Time: 10:00 am CT - 3:00 pm CT Address: Club Hood on Fort Hood 5764 24th Street Fort Hood, Texas Type: Professional Career Fair
Georgia Tech- Engineering Tech Talk (Spring 2019)
Time: 6:00 pm ET - 7:00 pm ET Address: Georgia Tech Student Center 350 Ferst Drive NW Crescent Room, 2nd Floor Atlanta , Georgia 30332 Type: Information Session
Georgia Tech Institute - ECE Career Fair (Spring 2019)
Time: 10:00 am ET - 4:00 pm ET Address: Christopher Klaus Advanced Computing Building 266 Ferst Drive Atlanta, Georgia 30332-0765 Type: Campus Career Fair