Navigation Algorithm Design Engineer
Apply
Requisition ID 131476BR
Date updated 02/14/2019
Navigation Algorithm Design Engineer
Are you interested in developing innovative weapon systems for the UK and our allies?Are you interested in giving our war fighters an unfair advantage?
The Raytheon Weapons Business area, has several positions available in the area of navigation algorithm development and design. The Navigation Algorithm Design Engineer will apply knowledge of software and hardware related to integrated Inertial Navigation System (INS) / Global Positioning System (GPS) navigation products. The engineer will be involved in the design, analysis, integration, and test of INS/GPS subsystems for weapons applications.
Main Duties
The Navigation Algorithm Design Engineer is responsible for development and implementation of navigation algorithms and software, modeling and simulation of hardware/software navigation components, requirements and interface definition, hardware/software integration testing, and flight performance analysis. The engineer will develop solutions to complex problems that require application of advanced technical principles.
The role includes:
Developing and growing the Raytheon UK understanding and capability in the Guidance, Control & Navigation discipline.
Work with the USA and UK customer to develop new guidance solutions for existing and future Weapons Systems.
Work with international colleagues to create a local capability within Raytheon UK
Candidate Requirements
Essential:
Relevant experience working with some of: flight dynamics, aerodynamics, sensors or actuators
Relevant experience with applicable algorithms (Guidance & Control, Navigation, Data Fusion etc…)
A relevant degree or similar level of qualification in a STEM subject with a strong mathematical background
Capable of working with a small team, and growing the capability
Flexibility and desire to travel for work (mostly to the USA).
Desirable Education, Skills and Experience:
Optimal guidance theory, trajectory shaping, estimation theory, analysis of random processes
Knowledge of system engineering design methods including requirements analysis and flowdown, specification derivation and interface control documentation
Airborne RADAR systems including RF signal processing and tracking algorithms
Experience in the development of modelling and simulation tools, particularly Covariance analysis or Monte Carlo analysis using six degree of freedom (6-DOF) simulations.
Experience developing or modifying MATLAB and C/C++ software.
Ability to communicate effectively with senior leadership and other engineering disciplines
Eligible for or holder of current SC level security clearance (Raytheon will sponsor as required)
Desirable:
Educated to degree level or equivalent, although not essential with demonstrable relevant experience.
Experience of working with complex aircraft type programmes.
Experience of working within the UK Defence Industry.
Experience and knowledge of EASA Part 145 and Part M regulations.
Working knowledge of Earned Value Management (EVM).
About Raytheon:
Raytheon UK is a subsidiary of Raytheon Company. We are a prime contractor and major supplier to the UK Ministry of Defence and have developed strong capabilities in mission systems integration in defence, National & Cyber security and commercial markets. Raytheon UK also designs, develops and manufactures a range of high-technology electronic systems and software solutions at its facilities in Harlow, Glenrothes, Gloucester, Manchester Waddington and Broughton.
Raytheon Company, with 2017 sales of $25 billion and 64,000 employees, is a technology and innovation leader specialising in defence, civil government and cyber security solutions. With a history of innovation spanning 96 years, Raytheon provides state-of-the-art electronics, mission systems integration, C5ITM products and services, sensing, effects, and mission support for customers in more than 80 countries. Raytheon is headquartered in Waltham, Mass
Raytheon Career Development:
Raytheon has a wealth of resources available to help you develop your career from the moment you join. Activities range from on-line learning modules, to external training and support for taking professional qualifications relevant to your role.
Standard Benefits:
25 days holiday + statutory public holidays
Contributory Pension Scheme (up to 10.5% company contribution)
6 times salary 'Life Assurance'
Flexible Benefits scheme with extensive salary sacrifice scheme's.
Enhanced sick pay scheme
Enhanced Family Friendly Policies, including enhanced Maternity & Shared Parental leave.
37hr working week, with a 9 day fortnight (hours may vary depending on role, job requirement or site specifics arrangements). Flexible working arrangements may be considered depending on the role and subject to line manager approval.
Canteen facilities available at Harlow & Glenrothes sites with free snacks & drinks (hot & cold) available at others
Diversity:
Diversity is a core business imperative at Raytheon. We are an equal opportunity employer that promotes inclusiveness and always employs the best professionals for the job.
Having a diverse workforce allows Raytheon to draw upon a range of different ideas and experiences which supports growing our business and creates an environment where everyone has an equal opportunity for success.
Raytheon UK pro-actively encourages diversity of ideas, thoughts, and networking opportunities and has created Employee Resource Groups (ERGs) including Raytheon Women's Network, YesNet (Young Employees Success Network), D&I council, Reservist Network etc. and all Raytheon employees are welcome to participate regardless of their background.
Raytheon Application Process
To apply visit the link to the website
http://jobs.raytheon.com/united-kingdom/search/
and search for Req ID: 131476BR. Please complete the on-line instructions to create a profile and upload CV.
Please also view the Raytheon video:
http://www.raytheon.com/ourcompany/ourculture/
131476
Relocation Eligible
No
Clearance Type
SC
Expertise
Aerospace/Aeronautical Engineering
Electrical Engineering
Engineering Technology
Type Of Job
Full Time
Work Location
United Kingdom
Apply
Explore job location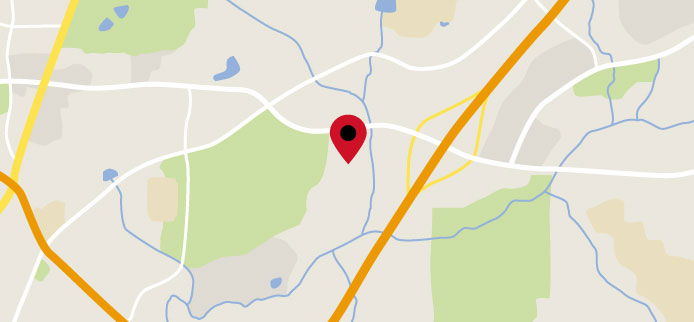 Explore nearby restaurants, airports, gyms, banks, and more. View the map to see more information.
View Map
Upcoming Events
U of Arizona - Next Day Screens (Spring 2019)
Time: 9:00 am MT - 5:00 pm MT Address: Old Engineering Building E. University Blvd. Rooms 101, 204, 302 Tucson, Arizona 85719 Type: Campus Screens
UMass Lowell Spring 2019 Career Fair
Time: 4:00 pm ET - 7:00 pm ET Address: UML Tsongas Center 300 Arcand Drive Lowell, Massachusetts 01852 Type: Campus Career Fair
UT Arlington On-Campus Interviews - Spring 2019
Time: 9:00 am CT - 4:45 pm CT Address: Career Development Center 300 W. 1st Street, Suite 180S Arlington, Texas 76019 Type: Campus Screens
TSTC Waco's Industry Job Fair
Time: 9:00 am CT - 1:00 pm CT Address: TSTC Student Recreation Center 3801 Campus Dr Waco, 76705 Type: Campus Career Fair
Register
IDS - Second Annual Career Fair
Time: 8:00 am PT - 5:30 am PT Address: Essex North Shore Agricultural & Technical School 565 Maple St Danvers, Massachusetts 01923 Type: Professional Career Fair
Referral Interview Day
Time: 9:00 am PT - 5:00 pm PT Address: , Type: Professional Open House