Lead Training Solutions Analyst
Apply
Requisition ID 127988BR
Date updated 12/06/2018
Job Title: Lead Training Solutions Analyst
Req ID: 127988BR
Location(s): Flexible – Home/London based (with regular travel to Harlow)

Summary of Role:

Raytheon has significant relevant experience in delivering global learning and training services to industry and defence customers. Raytheon UK is now establishing a defence training business in the UK with UK personnel. This role is high profile within Raytheon UK and will require an individual with acknowledged training credibility with Royal Navy and British Army customers and industry community.

The Raytheon UK, Lead Training Solutions Analyst role will focus on the system level analysis and modelling of existing defence individual and collect training solutions and future defence training opportunities. The role will primarily focus on, but not be limited to, defence training opportunities within the Royal Navy, British Army and Royal Air Force.

The Lead Training Solutions Analyst will play a key role in working collaboratively with other members of the Raytheon UK, Raytheon Professional Services and Global Training Solutions. The role will report to the Raytheon UK Senior Training Services Manager and be responsible for the development and delivery of defence related enterprise level training solutions analysis and the production of the structured information necessary to drive defence training solution design and development.

Main Duties:
• Conduct enterprise level training system analysis and modelling of existing defence training operations, and potential defence training opportunities.
• Review defence customer training data and identify the additional inputs required from customers, partners and collaborators to support full analysis and modelling.
• Perform cost-benefit analyses to determine how the customer's requirements are best met through an optimised and effective systems approach to training.
• Prepare defence training analysis information and reports to support opportunity assessment and training bid teams.
• Provide support to opportunity reviews, and bid negotiations with potential customers and industry partners.
• Develop training system requirements that are based upon analysis of customer supplied data and are compliant with customers systems approach to training.
• Develop relationships with Raytheon training communities and lead defence training analysis activities in accordance with the Company's corporate governance policies, processes, procedures.
• Solve complex multi-disciplined problems in collaboration with members of Raytheon UK, Raytheon Professional Services and Global Training Solutions.

Candidate Requirements:

Essential:
• The Lead Defence Solutions Analyst must be able to provide technical guidance on all matters relating to the analysis of defence enterprise training solutions.
• Significant knowledge of UK Defence individual and collective training, including working with military training customers and the Ministry of Defence.
• Substantial technical expertise in the analysis and modelling of existing Defence Systems Approach to Training (DSAT) based enterprise training solutions and the requirements for new training solutions.
• A demonstrable record of accurately analysing existing large scale training solutions and identifying where activities can be optimised to improve operational efficiency and training effectiveness.
• They will ideally be known by and have credibility with Royal Navy, British Army and Royal Air Force customers, industry counterparts and must also be willing and able to operate at all levels within Raytheon.
• Proven ability to identify training business and corporate risks.
• Have the ability to work with training solution architects, project managers and other disciplines, to ensure the successful implementation of projects.
• Educated to degree level or equivalent relevant industry experience.

Desirable:
• Uses long term innovative thinking to identify and develop new approaches to training solution analysis and modelling.
• Must have strong people and influencing skills that can be applied at all levels in Raytheon, with the customer and collaborators, and industry partners.
• Has an extensive and established network within defence training and education.
• Capable of working within a structured programme and project management process environment.
• Applies flexibility, imagination, innovation and creative problem solving, taking novel ideas and approaches and putting them into practice
• Ability to write cogently and succinctly necessary to articulate clearly training solutions as part of effective bids

127988
Business Unit Profile

About Raytheon:
Raytheon UK is a subsidiary of Raytheon Company. We are a prime contractor and major supplier to the UK Ministry of Defence and have developed strong capabilities in mission systems integration in defence, National & Cyber security and commercial markets. Raytheon UK also designs, develops and manufactures a range of high-technology electronic systems and software solutions at its facilities in Harlow, Glenrothes, Gloucester, Manchester Waddington and Broughton.
Raytheon Company, with 2017 sales of $25 billion and 64,000 employees, is a technology and innovation leader specialising in defence, civil government and cybersecurity solutions. With a history of innovation spanning 96 years, Raytheon provides state-of-the-art electronics, mission systems integration, C5ITM products and services, sensing, effects, and mission support for customers in more than 80 countries. http://www.raytheon.com/Raytheon is headquartered in Waltham, Massachusetts, USA.
Training Services is a strategic business for Raytheon UK. We require a Lead Training Solutions Analyst who reports to our Senior Training Services Manager to lead the analysis training solutions activities while also playing a key role in constructing distinctive, business winning strategies.
Important opportunities include the Royal Navy's Training programme to transform the management and delivery of the majority of RN UK shore-based training; British Army's Collective Training Transformation Programme; Mechnised Infantary Vehicle (MIV) training solution; multi-million pound middle eastern training opportunities inserting technology innovations, virtual reality and gaming technologies; and a host of other complex and transformational training programmes.
The job holder will also provide professional support for all existing Raytheon UK training programmes which span, for example, Army command and staff training and RAF aircraft crew and maintenance training.
Raytheon Career Development:
Raytheon has a wealth of resources available to help you develop your career from the moment you join. Activities range from on-line learning modules, to external training and support for taking professional qualifications relevant to your role.
Standard Benefits:
• 25 days holiday + statutory public holidays
• Contributory Pension Scheme (up to 10.5% company contribution)
• 6 times salary 'Life Assurance'
• Flexible Benefits scheme with extensive salary sacrifice scheme's.
• Enhanced sick pay scheme
• Enhanced Family Friendly Policies, including enhanced Maternity & Shared Parental leave.
• 37hr working week, with an early finish Friday (hours may vary depending on role, job requirement or site specifics arrangements). Flexible working arrangements can be considered depending on the role and subject to line manager approval.
• Canteen facilities available at Harlow & Glenrothes sites and Manchester & Gloucester offer free snacks & drinks (hot & cold).
Raytheon Application Process
To apply visit the link to the website http://jobs.raytheon.com/united-kingdom/search/
and search for Req ID:127988BR. Please complete the on-line instructions to create a profile and upload CV.
Please also view the Raytheon video: http://www.raytheon.com/ourcompany/ourculture/
Relocation Eligible
Yes
Clearance Type
SC
Expertise
Engineering Technology
Type Of Job
Full Time
Work Location
United Kingdom - Harlow
Apply
Explore job location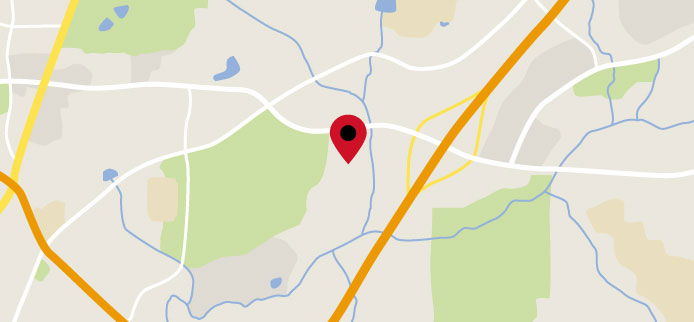 Explore nearby restaurants, airports, gyms, banks, and more. View the map to see more information.
View Map
Upcoming Events
Veteran ONLY Job Fair
Time: 10:00 am ET - 2:00 pm ET Address: Veterans Northeast Outreach Center 10 REED Street HAVERHILL, Massachusetts Type: Professional Career Fair
SVA - Career Fair - Annual Conference 2019
Time: 7:30 am CT - 9:00 pm CT Address: Disney's Coronado Springs Resort 1000 West Buena Vista Drive Lake Buena Vista, Florida 32830 Type: Diversity Conference Career Fairs
Register
GEOINT Community Job Fair
Time: 10:00 am ET - 4:00 pm ET Address: Waterford at Fair Oaks 12025 Lee Jackson Memorial Hwy Fairfax, Virginia 22033 Type: Professional Career Fair
Fort Hood SFL-TAP Mega Career Fair
Time: 10:00 am CT - 3:00 pm CT Address: Club Hood on Fort Hood 5764 24th Street Fort Hood, Texas Type: Professional Career Fair
Georgia Tech- Engineering Tech Talk (Spring 2019)
Time: 6:00 pm ET - 7:00 pm ET Address: Georgia Tech Student Center 350 Ferst Drive NW Crescent Room, 2nd Floor Atlanta , Georgia 30332 Type: Information Session
Georgia Tech Institute - ECE Career Fair (Spring 2019)
Time: 10:00 am ET - 4:00 pm ET Address: Christopher Klaus Advanced Computing Building 266 Ferst Drive Atlanta, Georgia 30332-0765 Type: Campus Career Fair