Lead Engineer - Identity & Access Management
Apply
Requisition ID 134343BR
Date updated 03/11/2019
Job Role:
Lead Identity & Access Management Engineer



Our organisation has an excellent opportunity for an Identity and Access management lead with a strong background in Identity and Access Management to join their team in a permanent post. You will manage Identity and Access Management in accordance with established organisational policy. You will also drive I&AM initiatives and ensure they report on key metrics to demonstrate compliance and areas for improvement.
What will your responsibilities be?
Operating with colleagues at senior levels across the organisation to ensure the responsibilities and requirements for managing access are understood and operate effectively across all areas.

Ensuring frequent and understandable communication and training is available for business colleagues for all elements of Access Management.

Leading the Identity & Access Management team to deliver excellent levels of customer service across the breadth of organisation and IT services

Ensuring the procedures and documentation for Identity & Access Management are drafted and maintained in a timely fashion.

Ensuring that the application and compliance of procedures and review of information systems are monitored for actual, or potential breaches in access, and that all breaches are promptly and thoroughly investigated.

Ensuring that process issues for colleague and IT access are reviewed and improved to prevent future issues.

Maintaining accurate records and documentation in line with controls, procedures and audit requirements.

Delivering consistent Identity & Access Management services so that the security levels of the organisation are maintained.

Preparing information for audit and assurance reviews and participating in audit and assurance activity.

Ensuring that assurance control checks conducted on I&AM processes are carried out to ensure the accuracy of the process, highlighting and resolving identified issues and improving processes to limit future issues.

Ensuring regular liaison takes place with senior managers so the Identity & Access Management activity is undertaken within the defined timescales, escalating where appropriate.
What skills and experience do you need to carry out this role successfully?
Identity & Access Management and Information Security experience.

Industry knowledge of Identity & Access Management tools and processes.

An individual who is able to show examples of building or leading a team of direct reports.

Experience in providing effective MI and reporting to senior management.
Good To Have Skills
Strong understanding of atleast one of following –

Enterprise Identity and Access Management

Privileged Access Manager

Have experience of working with any of the following product sets ForgeRock / Oracle / SailPoint IAM / CyberArk / BeyondTrust / Okta / PingIdentity

Solid understanding of LDAP, Directory server, SQL and Database concepts;

Experience on standards such as OAuth, OpenID Connect, XACML;

Cloud infrastructure (AWS/Azure) based architecture and delivery experience;

Understanding of Web Application Security Architecture.

RESTful API Architecture & Implementation experience;

Test and Deployment automation tools and methodologies;

DevOps methodologies and tools like SVN/GIT, Jenkins, JIRA, confluence, various monitoring/alerting tools;
Raytheon is headquartered in Waltham, Masshttp://www.raytheon.com/
Raytheon Career Development:
Raytheon has a wealth of resources available to help you develop your career from the moment you join. Activities range from on-line learning modules, to external training and support for taking professional qualifications relevant to your role.
Standard Benefits:
·
25 days holiday + statutory public holidays
·
Contributory Pension Scheme (up to 10.5% company contribution)
·
6 times salary 'Life Assurance'
·
Flexible Benefits scheme with extensive salary sacrifice scheme's.
·
Enhanced sick pay scheme
·
Enhanced Family Friendly Policies, including enhanced Maternity & Shared Parental leave.
·
37hr working week, with an early finish Friday (hours may vary depending on role, job requirement or site specifics arrangements). Flexible working arrangements may be considered depending on the role and subject to line manager approval.
·
Canteen facilities available at Harlow & Glenrothes sites with free snacks & drinks (hot & cold) available at others
Diversity:
Diversity is a core business imperative at Raytheon. We are an equal opportunity employer that promotes inclusiveness and always employs the best professionals for the job. Having a diverse workforce allows Raytheon to draw upon a range of different ideas and experiences which supports growing our business and creates an environment where everyone has an equal opportunity for success. Raytheon UK pro-actively encourages diversity of ideas, thoughts, and networking opportunities and has created Employee Resource Groups (ERGs) including Raytheon Women's Network, YesNet (Young Employees Success Network), D&I counsel, Reservist Network etc and all Raytheon employees are welcome to participate regardless of their background.
134343
Relocation Eligible
No
Clearance Type
SC - Current
Expertise
Engineering Technology
Type Of Job
Full Time
Work Location
United Kingdom - Harlow
Apply
Explore job location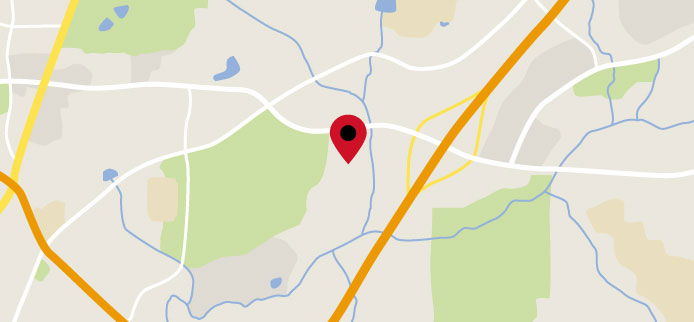 Explore nearby restaurants, airports, gyms, banks, and more. View the map to see more information.
View Map
Upcoming Events
Fort Hood TAP Mega (Summer) Career Fair
Time: 10:00 am CT - 3:00 pm CT Address: Club Hood on Fort Hood 24th Street Building #5764 Wainwright Drive Fort Hood, Texas 76544 Type: Professional Career Fair
IDS Open house Hiring Event at Gillette Stadium
Time: 3:00 pm ET - 7:00 pm ET Address: Gillette Stadium 1 patriot Place, Foxborough, MA , Type: Professional Open House
Register
Hiring Our Heroes Fort Gordon Career Summit
Time: 9:00 am PT - 5:00 pm PT Address: Gordon's Conference and Catering Building 18402 19th St Fort Gordon, 30905 Type: Professional Career Fair
Register
JOINT BASE SAN ANTONIO LACKLAND HIRING FAIR
Time: 10:00 am CT - 2:00 pm CT Address: Arnold Hall Community Center 1560 Stewart Street, Bldg. 5506 Joint Base San Antonio Lackland, Texas 78236 Type: Professional Career Fair
ClearedJobs.net CI or FS Polygraph Only Cleared Job Fair
Time: 2:00 am ET - 6:00 pm ET Address: Hyatt Dulles 2300 Dulles Corner Boulevard Herndon, Virginia 20171 Type: Professional Career Fair
Register
Raytheon in Mckinney: Technology Night at Raytheon
Time: 3:00 pm ET - 7:00 pm ET Address: , Type: Professional Career Fair
Register