Head of Business Development, Sales, and Strategy (Global Sensors)
Apply
Requisition ID 139173BR
Date updated 06/03/2019
Job Title: Head of Business Development, Sales, and Strategy (Global Sensors)
Location : Harlow/Home
Req ID: 139173BR

Job Description:
This high profile role will, through proactive leadership of the Global Sensors BD and Sales teams, generate sustained growth for the Global Sensors business. Taking the Global Sensors strategy as the start point, work with the individual business [and engineering] leads in the creation of fully costed product development plans.
Leading the BD and Sales teams in their relentless pursuit and capture of new domestic and international business opportunities will be key to the success of this pivotal role.
The successful candidate will have a proven track record of leading and winning large international captures, especially in the US, and be expert in developing and implementing discriminating win strategies and stakeholder engagement plans. They will have had recent experience both in business strategy development, and in the introduction of new products into new markets.
The incumbent will be responsible for senior level stakeholder engagement, both internal and external, and will play a leading role as a key member of the Global Sensors Leadership Team, working, in that capacity, for the Global Sensors Managing Director. In order to realise the full potential of the exciting role, the successful candidate will need to be prepared for significant international travel.
Responsibilities:
•Ownership of the Global Sensors Strategy, and subsequent generation of a Global Sensors product development and marketing plan, in conjunction with the business and functional leads
•Leadership and line management of the Global Sensors BD and Sales team
•Ensure regular customer and market engagement to better understand customer needs and to promote the Global Sensors business unit ( BU) product lines and capabilities
•Identification of the appropriate channels to markets eg direct sales to end-users, platform OEMs, re-sellers/distributors, or through partners
•Creation and sustainment of a valid pipeline of opportunities for the 5YP
•Agreeing , then meeting or exceeding, the Global Sensors BU AOP bookings target
•Ensuring excellence in business capture, pipeline development, and proposal writing
•Liaison and coordination with relevant US Business BD teams and RII in the pursuit and capture of international opportunities
•Management of the Global Sensors BD functional and B&P budgets (in conjunction with Finance)
•Liaison with the Global Sensors BU Heads of Finance and Engineering re IR&D /Seed Fund budgets

Essential Experience:
•Personal experience of winning new business
•Demonstrable track record of meeting business capture and/or sales targets as a business capture or sales leader
•Proven ability to develop market strategies that create opportunities, including product development / market pricing
•Previous BD and strategy experience in a defence, security and / or aerospace business
•Clear understanding of the majority of relevant UK and international markets - land systems, power solutions (defence and civil|), ATMS, APNT, Precision Optics, and Rifle Sights

Desirable Experience:
•Strong relationships with relevant UK and international customers including experience of dealing with relevant customer acquisition processes
•Interest in, and understanding of, UK and international defence and aerospace issues
•Experience and/or understanding of different commercial models for the provision of products and / or capability
•Experience in product/system integration on vehicle and/or aircraft platforms
•Sales or Capture manager certification
•Holder of relevant security clearances (if not held, must be prepared to apply for them)
•Business, marketing or engineering degree

Personal Attributes:
•Ability to establish and nurture customer trust
•Creative, energetic and entrepreneurial approach
•Commercial awareness including intuitive risk and opportunity assessment - able to manage and work within agreed customer and business budgets
•Proactive team member and team leader who can motivate and lead by example
•Strong communicator (verbal and written) including at board level
•A logical problem solver who can distil and simplify complex operational and technical problems

Raytheon Career Development:
Raytheon has a wealth of resources available to help you develop your career from the moment you join Activities range from on-line learning modules, to external training and support for taking professional qualifications relevant to your role.

Standard Benefits:
.25 days holiday + statutory public holidays
.Contributory Pension Scheme (up to 10.5% company contribution)
.6 times salary 'Life Assurance'
.Flexible Benefits scheme with extensive salary sacrifice scheme's.
.Enhanced sick pay scheme
.Enhanced Family Friendly Policies, including enhanced Maternity, Paternity & Shared Parental leave.
.37hr working week, with an early finish Friday (hours may vary depending on role, job requirement or site specifics arrangements)Flexible working arrangements may be considered depending on the role and subject to line manager approval.
.Canteen facilities available at Harlow & Glenrothes sites and Manchester & Gloucester offer free snacks & drinks (hot & cold).
Diversity:
Diversity is a core business imperative at Raytheon
We are an equal opportunity employer that promotes inclusiveness and always employs the best professionals for the job
Having a diverse workforce allows Raytheon to draw upon a range of different ideas and experiences which supports growing our business and creates an environment where everyone has an equal opportunity for success
Raytheon UK pro-actively encourages diversity of ideas, thoughts, and networking opportunities and has created Employee Resource Groups (ERGs) including Raytheon Women's Network, YesNet (Young Employees Success Network), D&I council, Reservist Network etc. and all Raytheon employees are welcome to participate regardless of their background.

Raytheon Application Process
To apply visit the link to the website http://jobs.raytheon.com/united-kingdom/search/
and search for Req ID: 139173BR.
Please complete the on-line instructions to create a profile and upload CV

Please also view the Raytheon video: http://www.raytheon.com/ourcompany/ourculture/
139173
Relocation Eligible
No
Clearance Type
DV
Expertise
Business Development
Type Of Job
Full Time
Work Location
United Kingdom - Harlow
Apply
Explore job location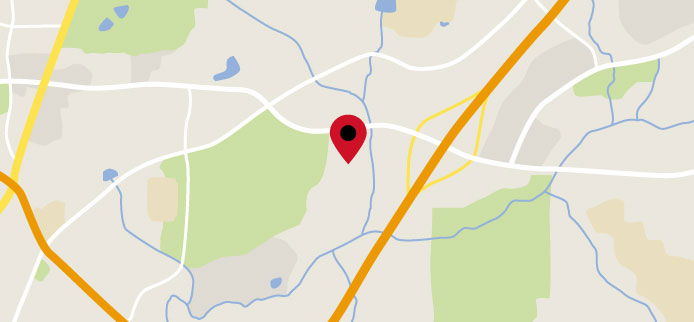 Explore nearby restaurants, airports, gyms, banks, and more. View the map to see more information.
View Map
Upcoming Events
Indy Pride Career Fair 2019
Time: 10:00 am ET - 2:00 pm ET Address: Indiana Historical Society 450 West Ohio Street Indianapolis, Indiana 46202 Type: Professional Career Fair
Raytheon Online People with Disabilities Career Fair
Time: 12:00 pm PT - 2:00 pm PT Address: , Type: Professional Career Fair
Register
Recruit Military - Boston Veterans Job Fair - Foxbourgh, MA
Time: 11:00 am ET - 3:00 pm ET Address: Gillette Stadium 1 patriot Place, Foxborough, MA Foxborough, MA, Massachusetts 02035 Type: Professional Career Fair
Register
Raytheon IIS Networking Event - Dayton Ohio
Time: 3:00 pm PT - 7:00 pm PT Address: TJ Chumps 1100 E Dayton Yellow Springs Rd Fairborn, Ohio 45324 Type: Networking Event
Register
New Mexico State U., Resume Reviews
Time: 1:00 pm MT - 5:00 pm MT Address: NMSU The Engineering Learning Communities Rooms 345 & 351 Las Cruces, New Mexico 88003 Type: Campus Screens
Raytheon IIS Career Fair - Screaming Eagle
Time: 9:00 am ET - 5:00 pm ET Address: Raytheon 134 National Business Parkway, Suite 100 Annapolis Junction, Maryland 20701 Type: Professional Career Fair
Register