Graduate Leadership Development Programme
Apply
Requisition ID 123240BR
Date updated 09/07/2018
Raytheon UK Graduate Leadership Development Programme (Graduate Scheme)


What Opportunities are there for graduates joining Raytheon UK?
Raytheon UK have an exciting annual Graduate Leadership Development Programme and recruit graduates across a range of business, engineering, computing and technology areas. Graduates can apply to 1 or more roles, but candidates must explain why they have applied to Raytheon and want to join the graduate programme, plus the role applied for.
We have several opportunities available which can be found on our website searching the word "graduate". Opportunities include: Commercial, Project Management, Finance, Quality, Systems Engineering, Electrical Engineering, IT, Software Engineering and Manufacturing. Individual job descriptions for each role are on our careers website.

Graduates are also welcome to apply via the link for this role outlining the opportunities on our graduate scheme and we will contact you if successful to discuss which role you can apply for e.g. Project Management, Engineering, IT, Manufacturing etc.
Raytheon have sites across the UK including Essex, Fife, Lincolnshire, North Wales, Gloucester and Manchester. Graduates may need to relocate for the role, and for some roles there are moves to other sites a couple of times throughout the graduate programme and beyond to develop further experience. Again we will discuss the sites and relocation options if your application is successful.

Working at different sites offers a wealth of experience, and the opportunity to be trained and network with experts in your chosen field. Further information is provided on each individual job description (found on our website), and will also be discussed further for candidates successfully selected for further discussion, telephone interviews and an assessment centre.
Graduate Leadership Development Programme Training:
During the first 2 years, in addition to your main role, you'll be assigned various modules to support your career development. These range from business skills to team building activities.
Graduate Life at Raytheon:
Graduates are welcome to join a range of groups from becoming a STEM Ambassador and inspiring the next generation to supporting events and diversity groups.
Raytheon Career Development:
Raytheon has a wealth of resources available to help you develop your career from the moment you join. Activities range from on-line learning modules, to external training and support for taking professional qualifications relevant to your role.
Candidate Requirements
Essential:
2:1 or above undergraduate degree from the following subjects: Business, Maths, Law, Economics, Politics, International Relations, Geography, Supply Chain, Quality, Management, Electrical Engineering, Computing, IT, Software, Chemistry, Physics, Aerospace Engineering, Mechanical Engineering, Manufacturing, Avionics, Aircraft Engineering and Systems Engineering or similar fields of study.
Pre university qualifications equivalent to 120 UCAS points new system or 300 UCAS points on the old UCAS system
Ability to relocate to different UK sites and relocate during the role if required for the role.
Candidates need to ensure they have read the Raytheon UK website: www.raytheon.co.uk to understand what Raytheon UK do.
Candidates need to be able to justify why they have applied to Raytheon UK during the application process, and moving forward in any interviews attended.
About Raytheon:
Raytheon UK is a subsidiary of Raytheon Company. We are a prime contractor and major supplier to the UK Ministry of Defence and have developed strong capabilities in mission systems integration in defence, National & Cyber security and commercial markets. Raytheon UK also designs, develops and manufactures a range of high-technology electronic systems and software solutions at its facilities in Harlow, Glenrothes, Gloucester, Manchester Waddington and Broughton.
Raytheon Company, with 2016 sales of $24 billion and 63,000 employees, is a technology and innovation leader specialising in defence, civil government and cybersecurity solutions. With a history of innovation spanning 95 years, Raytheon provides state-of-the-art electronics, mission systems integration, C5ITM products and services, sensing, effects, and mission support for customers in more than 80 countries. Raytheon is headquartered in Waltham, Massachusetts.
Standard Benefits:
£26,500 salary
£2,000 joining bonus
25 days holiday + statutory holidays
Twice yearly salary review for the first 2 years
Contributory Pension Scheme
Life Assurance
Flexible Benefits
Enhanced sick pay scheme
Diversity:
Diversity is a core business imperative at Raytheon. We are an equal opportunity employer that promotes inclusiveness and always employs the best professionals for the job. Having a diverse workforce allows Raytheon to draw upon a range of different ideas and experiences which supports growing our business and creates an environment where everyone has an equal opportunity for success.
Application Process:
Apply to this role or look through the graduate roles on our website if you have decided which area you would like to join e.g. Project Management, Commercial, Engineering, IT etc
Select the role or roles you would like to apply for
Follow the on-line instructions to apply and create an on-line account where you can keep track of your application, plus amend details like telephone number, address etc during your application.
Add a CV, cover letter explaining your interest in working for Raytheon and the role applied for (please note there may also be alternative roles on the graduate scheme we can consider you for and will discuss these if successful).
Moving forward we will need to see evidence of why you have applied for your chosen role e.g. justifying your interest in your cover letter, understanding what Raytheon UK do and why you have applied.
If successful we will contact you to discuss the role further.
Successful applicants after the initial screening process will be invited to an interview and assessment day.
Assessment centre dates vary per role ranging from Autumn to early Spring. If there are any dates you are unavailable please note these on your cover letter, or write them down in MS Word and add as an attachment to your application.
Candidates need to add a transcript of most recent study to their application as an attachment (either second/third year transcript, or scanned copy of degree certificate-whichever is most recent).
For candidates graduating next summer, please state predicted degree grade in your cover letter and when you are available to start the role. The start date is Sept 2019, and sometimes we can offer earlier start dates depending on the role.
For questions please email graduates@raytheon.co.uk
Address the cover letter to the HR Department
123240
Relocation Eligible
No
Clearance Type
SC
Expertise
Accounting
Administrative Services/Support
Aerospace/Aeronautical Engineering
Business Administration
Computer Engineering
Computer Science
Computer/Management Information Systems
Contracts
Cyber Jobs
Electrical Engineering
Engineering Technology
Finance
General Engineering
Hardware Engineering
Manufacturing
Manufacturing Engineering
Mathematics
Mechanical Engineering
Physics
Program Management
Program Planning/Scheduling
Quality Assurance
Software Engineering
Supply Chain/Purchasing
Systems Engineering
Technical
Test Engineering
Type Of Job
Full Time
Work Location
United Kingdom - Broughton
United Kingdom - Glenrothes
United Kingdom - Gloucester
United Kingdom - Harlow
United Kingdom - Manchester
United Kingdom - Waddington
Apply
Explore job location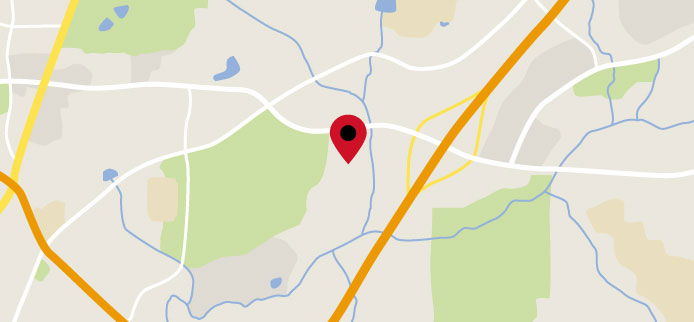 Explore nearby restaurants, airports, gyms, banks, and more. View the map to see more information.
View Map
Upcoming Events
U of Arizona - Next Day Screens (Spring 2019)
Time: 9:00 am MT - 5:00 pm MT Address: Old Engineering Building E. University Blvd. Rooms 101, 204, 302 Tucson, Arizona 85719 Type: Campus Screens
UMass Lowell Spring 2019 Career Fair
Time: 4:00 pm ET - 7:00 pm ET Address: UML Tsongas Center 300 Arcand Drive Lowell, Massachusetts 01852 Type: Campus Career Fair
UT Arlington On-Campus Interviews - Spring 2019
Time: 9:00 am CT - 4:45 pm CT Address: Career Development Center 300 W. 1st Street, Suite 180S Arlington, Texas 76019 Type: Campus Screens
TSTC Waco's Industry Job Fair
Time: 9:00 am CT - 1:00 pm CT Address: TSTC Student Recreation Center 3801 Campus Dr Waco, 76705 Type: Campus Career Fair
Register
IDS - Second Annual Career Fair
Time: 8:00 am PT - 5:30 am PT Address: Essex North Shore Agricultural & Technical School 565 Maple St Danvers, Massachusetts 01923 Type: Professional Career Fair
Referral Interview Day
Time: 9:00 am PT - 5:00 pm PT Address: , Type: Professional Open House