Facilities / EHS Operational Service Delivery Coordinator
Apply
Requisition ID 141928BR
Date updated 07/08/2019
Job Title: Facilities / EHS Operational Service Delivery CoordinatorReq ID: 141928BRLocation: Harlow or Glenrothes Summary of Role
To be responsible for a range of Facilities Management improvement projects, management of service lines, service level agreements / performance measurements and the provision of requested management information as required and to support the Head of Facilities and EHS services and the regional teams to develop excellent internal and external supplier relationships.
Pro-actively support the regional teams to manage the delivery of services to prescribed SLA's via effective monitoring, MIS and subsequent KPI's, maintain effective relationships with business users, vendors and colleagues; ensuring coordinated delivery with other services across the support infrastructure teams and compile reports to achieve compliance with internal reporting governance and financial operational budgets.
Subject to managerial direction, the job holder will generally be subject to broad practices and procedures that are covered by functional/business precedents and policies. The job holder will require some specialised knowledge/skills gained through 'on the job' experience and or formal qualifications.
Main Duties
Monitoring of Service Level Agreements and ensure client satisfaction
Liaise and respond where applicable to service users within the organisation in order to enhance the working environment
Undertake auditing of all service partners and collate relevant information to form part of the performance reporting process
To be proactive and provide innovative ideas and solutions enabling service improvements throughout the complete Facilities / EHS provision to be applied
To strive for best value and cost effective solutions relating to the provision of the Facilities and EHS delivery model including that of the outsourced vendor service partner provisions
To review and update standard operating processes and procedures
Collate and produce outline reports / presentations as may be applicable from disparate data sources
Assist with the preparation of forward planning and budgeting for service lines
Work as part of a team covering other functions as required
Support building tours with regional teams / outsourced vendor partners to ensure any issues are noted, duly recorded and followed up, presenting the completed outcome back including any corrective actions to ensure that the buildings and all associated areas of the sites are maintained to a high standard
To review and update all management data on system files as contained within the main operating network and ensure system information updates and contents summary is circulated throughout the Facilities / EHS teams
To be actively involved in the processes of tendering any of the outsourced vendor services and assist in the mobilisation of any new vendors should any service provider be changed
Update central records surrounding space utilisation and occupancy levels including surveys surrounding utilisation
Review and update Business Continuity Plans [BCP] Disaster Recovery [DR] and Incident Management Plans as applicable
Compile and maintain on a monthly basis the Facilities / EHS Risk Register
Update Internal Relationship Management planning
Supports cost centre budget (some first line budgetary accountability)
Identify ways to reduce cost and improve service
Support Regional Manages surrounding Project / Variable Indirect and Direct costs (overtime)
Candidate RequirementsEssential
Experience in a similar role
Thorough working knowledge of one functional area through significant work experience and training
Experience supporting a business contract and/or providing support to a professional function
Desirable
Fully proficient in MS Word, Excel and PowerPoint

Relevant qualification at an intermediate level or above

Able quickly to achieve proficiency in the operation of bespoke systems e.g SAP

Experience of supporting a business contract and/or providing support to a professional function

Working knowledge of automated drawing software packages / Computed Aided Design

Working knowledge of project management scheduling tools such as Microsoft Project

Knowledge of Organisation Safety Management System and integration with EHS Management Systems and auditing (e.g. OHSAS18001/ISO14001)

Proficient at report writing, creating and presenting presentations.
About Raytheon
Raytheon UK is a subsidiary of Raytheon Company. We are a prime contractor and major supplier to the UK Ministry of Defence and have developed strong capabilities in mission systems integration in defence, National & Cyber security and commercial markets. Raytheon UK also designs, develops and manufactures a range of high-technology electronic systems and software solutions at its facilities in Harlow, Glenrothes, Gloucester, Manchester Waddington and Broughton.
Raytheon Company, with 2017 sales of $25 billion and 64,000 employees, is a technology and innovation leader specialising in defence, civil government and cybersecurity solutions. With a history of innovation spanning 95 years, Raytheon provides state-of-the-art electronics, mission systems integration, C5ITM products and services, sensing, effects, and mission support for customers in more than 80 countries.

Raytheon

is headquartered in Waltham, Massachusetts.
Raytheon Career Development
Raytheon has a wealth of resources available to help you develop your career from the moment you join. Activities range from on-line learning modules, to external training and support for taking professional qualifications relevant to your role.
Standard Benefits
25 days holiday + statutory holidays
Contributory Pension Scheme (up to 10.5% company contribution)
6 times salary 'Life Assurance'
Flexible Benefits scheme with extensive salary sacrifice scheme's
Enhanced sick pay scheme
Enhanced Family Friendly Policies, including enhanced Maternity, Paternity & Shared Parental leave.
37 hour working week with an early finish Friday. Flexible working arrangements may be considered depending on the role and subject to line manager approval.
Canteen facilities available at Harlow and Glenrothes sites with free snacks and drinks (hot and cold) available at others
Diversity
Diversity is a core business imperative at Raytheon. We are an equal opportunity employer that promotes inclusiveness and always employs the best professionals for the job. Having a diverse workforce allows Raytheon to draw upon a range of different ideas and experiences which supports growing our business and creates an environment where everyone has an equal opportunity for success. Raytheon UK pro-actively encourages diversity of ideas, thoughts, and networking opportunities and has created Employee Resource Groups (ERGs) including Raytheon Women's Network, YesNet (Young Employees Success Network), D&I counsel and Reservist Network which all Raytheon employees are welcome to participate in.
141928
Relocation Eligible
No
Clearance Type
SC
Expertise
Facilities
Type Of Job
Full Time
Work Location
United Kingdom - Harlow
Apply
Explore job location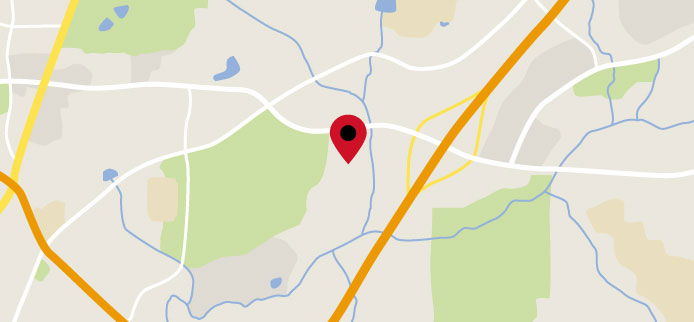 Explore nearby restaurants, airports, gyms, banks, and more. View the map to see more information.
View Map