Commercial and Subcontract Manager
Apply
Requisition ID 130307BR
Date updated 01/30/2019
Job Title: Commercial and Subcontract Manager
Req ID: 130307BR
Location(s): Harlow, London or other South East based locations (other locations might be considered for the right candidate)

Summary of Role:
Lead the day-to-day activities for Contracts and Subcontracts for the Training Business during the bid phase and into the execution of the project. These activities including teaming and relationship management strategies and working with both the customer and suppliers. Work under consultative direction to support the bidding/ management activities. Interface internally and externally at senior level. Contribute to business strategies for commercial and subcontracts as required.

Main Duties:
•Prepares Teaming, Contract/ Subcontract management strategies and relationship management plans
•Develops innovative commercial solutions in support of proposals
•Negotiates Contract/ Subcontract Agreements and manages non routine issues through senior functional management.
•Identifies and manages risk and opportunity, working collaboratively with customers, subcontractors and other project team members
•Administration of complex due diligence activity
•Responsible for Contract and Subcontractor compliance and performance
•Responsible for acceptance, receipt, delivery and invoicing of goods and services
•Maintenance of records
•Functional representative at customer, supplier and internal reviews including Gates, MRBs and EACs
•Produces business cases/ briefing materials for senior management reviews
•Participates in/leads cross-functional improvement activity
•Supports relationship management initiatives
•Management of Staff

Candidate Requirements:

Essential:
•Related degree or equivalent
•Ability to work in a team
•Excellent verbal and written communications
•Flexible and positive attitude
•Good working knowledge of import/export legislation
•Experience of programme financial management controls
•Experience of negotiating and changing multiple types of non-standard agreement including the flow down of requirements and the use of Statements of Work
•Experience working with and in depth knowledge of UK MoD contracting processes and agreement types
•Strong record of problem solving
•Experience of supplier evaluation and selection
•Experience of Customer/Subcontractor Relationship Management
•Self-motivated individual who is able to work under minimal supervision
•Ability to travel and work from other Raytheon Sites (London, Portsmouth etc..) as required
•Commercial project management skills (e.g Risk Management/Programme Governance/ Metrics)

Desirable:
•Experience of collaborative working in ISO440001 environment
•Experience of dispute resolution
•Knowledge of Teaming Agreements
•Multi-functional team leader experience
•Experience of working with international suppliers


Training Services is a strategic business for Raytheon UK. We require a Senior Training Programme Manager to lead the analysis training solutions activities while also playing a key role in constructing distinctive, business winning strategies.
Diversity:
Diversity is a core business imperative at Raytheon. We are an equal opportunity employer that promotes inclusiveness and always employs the best professionals for the job. Having a diverse workforce allows Raytheon to draw upon a range of different ideas and experiences which supports growing our business and creates an environment where everyone has an equal opportunity for success. Raytheon UK pro-actively encourages diversity of ideas, thoughts, and networking opportunities and has created Employee Resource Groups (ERGs) including Raytheon Women's Network, YesNet (Young Employees Success Network), D&I counsel, Reservist Network etc and all Raytheon employees are welcome to participate regardless of their background.

About Raytheon:
Raytheon UK is a subsidiary of Raytheon Company. We are a prime contractor and major supplier to the UK Ministry of Defence and have developed strong capabilities in mission systems integration in defence, National & Cyber security and commercial markets. Raytheon UK also designs, develops and manufactures a range of high-technology electronic systems and software solutions at its facilities in Harlow, Glenrothes, Gloucester, Manchester Waddington and Broughton.
130307
Business Unit Profile
About Raytheon:
Raytheon UK is a subsidiary of Raytheon Company. We are a prime contractor and major supplier to the UK Ministry of Defence and have developed strong capabilities in mission systems integration in defence, National & Cyber security and commercial markets. Raytheon UK also designs, develops and manufactures a range of high-technology electronic systems and software solutions at its facilities in Harlow, Glenrothes, Gloucester, Manchester Waddington and Broughton.
Raytheon Company, with 2017 sales of $25 billion and 64,000 employees, is a technology and innovation leader specialising in defence, civil government and cybersecurity solutions. With a history of innovation spanning 96 years, Raytheon provides state-of-the-art electronics, mission systems integration, C5ITM products and services, sensing, effects, and mission support for customers in more than 80 countries. http://www.raytheon.com/Raytheon is headquartered in Waltham, Mass
Relocation Eligible
No
Clearance Type
SC
Expertise
Contracts
Type Of Job
Full Time
Work Location
United Kingdom - Harlow
Apply
Explore job location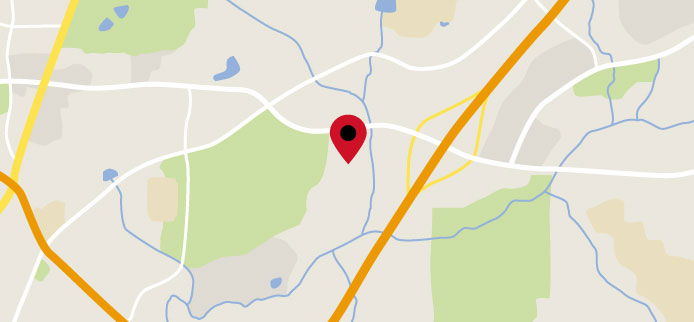 Explore nearby restaurants, airports, gyms, banks, and more. View the map to see more information.
View Map