Bid Manager (Weapons)
Apply
Requisition ID 150132BR
Date updated 10/10/2019
Job Title: Bid Manager, Weapons
Location: Harlow
Req ID: 150132BR

Summary of Role

Raytheon UK is recruiting a highly motivated individual to join its Weapons business. The successful candidate will be responsible for supporting the preparation and submission of strategic bids and for directly leading other bids in the business area. The Bid Manager will play a key role in income/profit generation. By its very nature, the role will require the successful candidate to support engagements with both customers and suppliers, and will work with multi-disciplined Bid Teams with representatives from Programme Management, Engineering, Commercial, Finance and Supply Chain Functions. The role will be based at Raytheon UK's Head Office facility in Harlow, Essex.

Main Duties

The successful candidate will provide support to the Weapons leadership team for a wide range of bidding activities. The role will include the following activities:
Support the business development team in developing capture strategies that offer a differentiated customer focused solution
Work with the business development team to develop an implementation plan, and budget and then effectively transition the strategy into action
Maintaining a Bid Management Tracker which captures and reports status on all current and impending bid requirements. This should include NBI budget tracking.
Developing and implementing bid management plans to develop the solution, proposal and all associated plans and selling material, together with governance compliance
Working with Bid teams to develop a differentiated customer focused solution based on an analysis of customer issues, hot buttons and key performance parameters; and an assessment of competitor's potential solutions
Driving Bid teams in developing a cost effective solution that meets Price to Win Targets
Managing Bid Teams through all proposal aspects, including, budget administration, resourcing and facilities
Defining and implementing a suitable process to fit the Bid timeline, integrating solution refinement/freeze with proposal development activities
Ensuring ITT requirements are identified and addressed, determines appropriate proposal document structure and manages storyboarding and win theme development activities
Preparing and training Proposal Team members (as required), in the Proposal process methods to ensure understanding and adherence to the process, practices and schedule
Ensuring quality, compliance and consistency across the proposal and associated plans and review materials
Managing the business approval process, scheduling all governance reviews and coordinating the production of governance review documentation
Managing security and export approvals associated with the bid
Managing final editing, production and delivery of the Proposal (utilising proposal production staff)
Ensuring configuration control of all key proposal documentation and ensuring effective communication of changes to key stakeholders
Managing any re-submission or clarification activities through to contract award

Required Skills & Experience

A highly motivated self-starter able to adapt to the fast moving pace of supporting high tempo operations.
Familiar with bid and proposal management processes and techniques
Methodical, hardworking, accurate and enthusiastic, and able to work well under pressure
Demonstrate the ability to work effectively in a dynamic environment with changing priorities.
Proven financial/budget management skills
Strong interpersonal skills, and a genuine desire to forge strong relationships with peers and Customers alike.
Excellent organisational and communication skills
Good knowledge of Microsoft Office, particularly Word Excel and PowerPoint
Excellent time management skills.

Desired Skills:

Proven track record of developing and delivering winning bids
Ideally have experience of responding to both domestic and international government requests for quotations.
Degree or equivalent qualification in engineering or business management
Experience in supporting project or business management.
Business finance knowledge.

150132
Business Unit Profile
About Raytheon:
Raytheon UK is a subsidiary of Raytheon Company
We are a prime contractor and major supplier to the UK Ministry of Defence and have developed strong capabilities in mission systems integration in defence, National & Cyber security and commercial markets
Raytheon UK also designs, develops and manufactures a range of high-technology electronic systems and software solutions at its facilities in Harlow, Glenrothes, Gloucester, Manchester Waddington and Broughton.

Raytheon Company, with 2017 sales of $25 billion and 64,000 employees, is a technology and innovation leader specialising in defence, civil government and cyber security solutions
With a history of innovation spanning 96 years, Raytheon provides state-of-the-art electronics, mission systems integration, C5ITM products and services, sensing, effects, and mission support for customers in more than 80 countries
Raytheon is headquartered in Waltham, Mass

Raytheon Career Development:
Raytheon has a wealth of resources available to help you develop your career from the moment you join Activities range from on-line learning modules, to external training and support for taking professional qualifications relevant to your role.

Standard Benefits:
25 days holiday + statutory public holidays
Contributory Pension Scheme (up to 10.5% company contribution)
6 times salary 'Life Assurance'
Flexible Benefits scheme with extensive salary sacrifice scheme's.
Enhanced sick pay scheme
Enhanced Family Friendly Policies, including enhanced Maternity, Paternity & Shared Parental leave.
37hr working week, with an early finish Friday (hours may vary depending on role, job requirement or site specifics arrangements)Flexible working arrangements may be considered depending on the role and subject to line manager approval.
Canteen facilities available at Harlow & Glenrothes sites and Manchester & Gloucester offer free snacks & drinks (hot & cold).

Diversity:
Diversity is a core business imperative at Raytheon
We are an equal opportunity employer that promotes inclusiveness and always employs the best professionals for the job
Having a diverse workforce allows Raytheon to draw upon a range of different ideas and experiences which supports growing our business and creates an environment where everyone has an equal opportunity for success
Raytheon UK pro-actively encourages diversity of ideas, thoughts, and networking opportunities and has created Employee Resource Groups (ERGs) including Raytheon Women's Network, YesNet (Young Employees Success Network), D&I council, Reservist Network etc. and all Raytheon employees are welcome to participate regardless of their background.

Raytheon Application Process
To apply visit the link to the website http://jobs.raytheon.com/united-kingdom/search/
and search for Req ID: 150132BR.
Please complete the on-line instructions to create a profile and upload CV

Please also view the Raytheon video: http://www.raytheon.com/ourcompany/ourculture/

Relocation Eligible
Yes
Clearance Type
SC
Expertise
Business Development
Type Of Job
Full Time
Work Location
United Kingdom - Harlow
Apply
Explore job location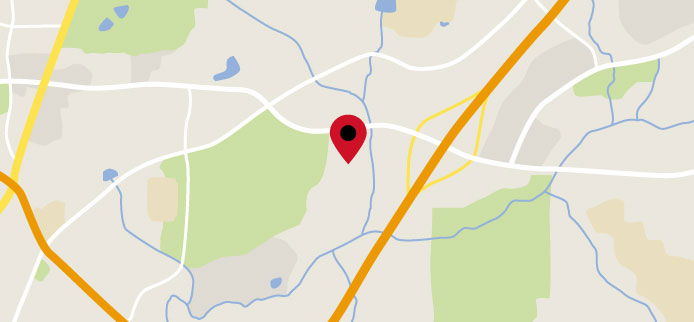 Explore nearby restaurants, airports, gyms, banks, and more. View the map to see more information.
View Map
Upcoming Events
UMass Amherst Information Session
Time: 5:30 pm ET - 6:30 pm ET Address: Conference Center One Campus Center Way University of Massachusetts Amherst, Massachusetts 01003 Type: Information Session
NBVC Career Fair
Time: 9:00 am PT - 2:00 pm PT Address: Naval Base Ventura County 1000 23rd Avenue Port Hueneme, California 93043 Type: Professional Open House
CSULB FLDP Fall 2019 Job & Internship Fair
Time: 12:00 pm PT - 4:00 pm PT Address: California State University - Long Beach - University Student Union 1212 Bellflower Boulevard Long Beach, California 90815 Type: Campus Career Fair
Expo ExpertsThe DC CyberWeek CyberSecurity Career Fair
Time: 9:00 am ET - 6:00 pm ET Address: Marriott Marquis Washington, DC 901 Massachusetts Avenue Northwest Washington, District of Columbia 20001 Type: Professional Career Fair
CSUF STEM Internship & Career Expo Fall 2019
Time: 3:00 pm PT - 6:00 pm PT Address: Titan Student Union 800 N. State College Blvd. Fullerton, California 92831 Type: Campus Career Fair
DMAFB Capstone (Aviation Emphasis)
Time: 8:00 am PT - 12:00 pm PT Address: DMAFB S. Craycroft rd Tucson, Arizona 85708 Type: Professional Career Fair