Administrator (12 months FTC)
Apply
Requisition ID 140609BR
Date updated 05/29/2019
Job Title: Administrator (12 months FTC)
Reporting to: Director of the Weapons Business
Req ID: 140609BR
Location: Harlow
Summary of Role
A dynamic, fast paced Administrator role to the Weapons Director, who reports to the Managing Director Defence of Raytheon UK. This is an influential pivotal position within Weapons as well as general Administrator duties, you will have scope to support the Director in his business duties and act as the centre point for his leadership team and organisation.
Main Duties
•Diary management; proactively organising an extremely busy diary for the Director where meetings change constantly and need to be aligned with various business partners across multiple geographies & timezones.
•Key POC; act as ambassador for Directors office, filtering requests, channelling communications, partnering with Raytheon UK/US, aligning the business area with the LT.
•Business area support team, linking in several sites nationwide.
•Inbox management; continually check Directors emails, proactively responding to queries on his behalf, flagging urgent emails.
•Organising offsite meetings; sourcing new venues, hotels, restaurants, coordinate monthly business reviews, creating agendas, pulling together data/presentations.
•General office duties; ordering stationery, catering, site access requests, invoice processing, arranging travel within company policy, purchase orders and database management. Submitting expenses in a timely manner and arranging travel for senior members of the weapons team.
•Arranging VIP visits; act as key POC with US, organise and oversee every detail from start to finish, partner with key stakeholders.
•Work closely with RSL LT PA team; attend monthly meetings, partner with and provide cover, share best practices and new innovative ideas.
•Providing admin support; preparing information/reports for meetings, taking minutes & chasing actions, updating records, filing and preparing presentations.
•Carrying out specific projects and research.
•Manage Department level calendar and key meetings.
•Prepare agendas and minutes of monthly review boards, strategy and weekly management meetings.
Candidate Requirements
Essential
•Experienced in complex diary management.
•Excellent communication and organisational skills.
•Competent user of Microsoft Word, PowerPoint, Excel, Lotus Notes (email and diary management), Concur, iPhones, iPads.
•Able to handle multiple tasks, and readily offer support to peers and colleagues.
•Ability to manage a diverse workload.
•Proactive and self motivated.
•Strong integrity and confidentiality.
•Flexibility.
Raytheon Career Development
Raytheon has a wealth of resources available to help you develop your career from the moment you join. Activities range from on-line learning modules, to external training and support for taking professional qualifications relevant to your role.
Standard Benefits
•25 days holiday + statutory holidays
•Contributory Pension Scheme
•Life Assurance
•Flexible Benefits
•Enhanced sick pay scheme
Diversity
Diversity is a core business imperative at Raytheon. We are an equal opportunity employer that promotes inclusiveness and always employs the best professionals for the job. Having a diverse workforce allows Raytheon to draw upon a range of different ideas and experiences which supports growing our business and creates an environment where everyone has an equal opportunity for success.
Raytheon Application Process
To apply visit the link to the website
http://jobs.raytheon.com/united-kingdom/search/
and search for Req ID: 140609BR. Please complete the on-line instructions to create a profile and upload CV.
Please also view the Raytheon video:
http://www.raytheon.com/ourcompany/ourculture/
140609
Business Unit Profile
About Raytheon

Raytheon UK is a subsidiary of Raytheon Company. We are a prime contractor and major supplier to the UK Ministry of Defence and have developed strong capabilities in mission systems integration in defence, National & Cyber security and commercial markets. Raytheon UK also designs, develops and manufactures a range of high-technology electronic systems and software solutions at its facilities in Harlow, Glenrothes, Gloucester, Manchester Waddington and Broughton.

Raytheon Company, with 2016 sales of $24 billion and 63,000 employees, is a technology and innovation leader specialising in defence, civil government and cybersecurity solutions. With a history of innovation spanning 95 years, Raytheon provides state-of-the-art electronics, mission systems integration, C5ITM products and services, sensing, effects, and mission support for customers in more than 80 countries. Raytheon is headquartered in Waltham, Massachusetts.
Relocation Eligible
No
Clearance Type
SC
Expertise
Business Administration
Type Of Job
Fixed Term
Work Location
United Kingdom - Harlow
Apply
Explore job location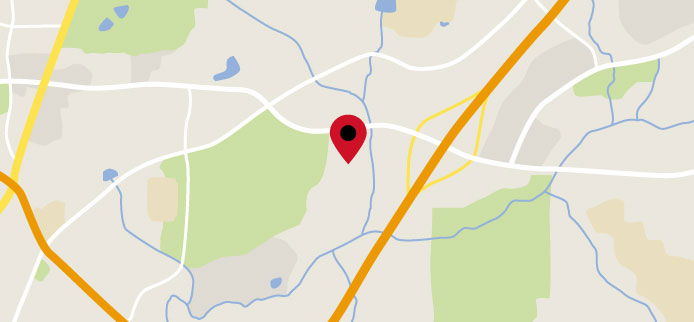 Explore nearby restaurants, airports, gyms, banks, and more. View the map to see more information.
View Map