Supply Chain Material Program Manager (MPM) Lead
Apply
Requisition ID 142095BR
Date updated 06/11/2019
Raytheon is looking for an experienced Supply Chain Material Program Manager (MPM) Lead in support of multiple programs within the Electronic Warfare (EW) Mission Area portfolio located in Goleta, CA. This role includes the responsibility of leading a team of MPMs supporting the execution of production and development contracts with material and service buys. The MPM Lead also has responsibility for cost and schedule performance, forecasting, and customer interface for all programs. In addition to the execution of existing contracts, the MPM Lead is responsible for all material proposal activity for new development, follow-on production, and requirements of customer change requests.
The MPM Lead will serve as a single Supply Chain point of contact to the Program Management, Quality, Engineering, Finance, Business Development, Operations, and Contracts representatives on the program leadership team. This individual will represent the Supply Chain organization on policies, strategies and objectives. The MPM Lead ensures a strong link between the program team and various Supply Chain functions including: Procurement, Subcontracts Management, Supply Chain Operations, Strategic Sourcing, Estimating & Pricing, and Logistics.
The MPM Lead is a strong leader with demonstrated project management skills, the ability to lead and develop direct reports, and must be able to influence other functions in a matrixed environment. The candidate for this position must be a self-starter, capable of developing and executing supply chain strategies, achieving organizational and program objectives, and must be able to successfully interface with all levels of management. The candidate must be adaptable and able to quickly adapt plans to changing goals and requirements in a dynamic environment.
Responsibilities will include, but are not limited to:
Working collaboratively with other functions and management to ensure appropriate staffing for execution
Creating, managing, and executing material program strategy (MPS) (including Make Buy Where (MBW) strategy) and the material program plan (MPP) to ensure program competitiveness and performance
Overall ownership of the supplier management process (i.e. supplier risk / opportunity management, supplier performance, small business plan development and execution, metrics, collaborative agreements, etc.)
Communication of customer flow through requirements (i.e. FAR/DFARS, ITAR, offset, quality, warranty, etc.)
Supporting the customer in meeting all program objectives (technical, cost, schedule, etc.)
Customer communications and building a robust relationship
Providing comprehensive Supply Chain support for Gates 0-11 activities and ensuring program compliance
Financial management (i.e. budgets, targets, EACs, working capital, material sales forecasts, etc.) for supply chain scope
Leading, tracking, and reporting of an integrated product team responsible for the delivery of procured content from suppliers
Resolving material shipment and / or data issues
Facilitating material contract closure activity
Required Skills:
Minimum of 10 years of combined work experience (can include Graduate school experience) in functional areas of Supply Chain, Finance, Operations (including Production Control), or Project Management. Of those 10 years, a minimum of 3 years must have been in Supply Chain.
Knowledge of US Government acquisition laws and regulations
Experience working in the DoD Aerospace & Defense industry
Experience achieving goals in an matrix environment
Experience in managing to a budget
Experience providing inputs into or reviewing EACs
Experience communicating complex concepts or ideas in a clear and concise manner to various levels of internal management
Demonstrated strong analytical and prioritization skills
U.S. Citizenship status is required as this position will require the ability to access US only data systems.
Clearance required within 1st year AND role requires access to US only data
U.S. Citizenship status is required as this position will need a U.S. Security Clearance within 1 year of start date.
Desired Skills:
Experience with Proposal and New Business Capture
Experience with developing and analyzing performance metrics as well as experience proactively addressing associated program and functional issues
Experience with supplier management
Experience effectively leading people and developing talent
Experience with Material Requirements Planning (MRP) and Supply Chain processes
Raytheon Six Sigma Specialist or equivalent
Experience with Microsoft Office products (Word, Excel, Power Point, Project, Visio, etc.)
Certified Material Program Manager, Program/Project Management, PMP certification or equivalent
Required Education:
Bachelor Degree (BA or BS) in Business Management, Engineering Management, Industrial Management, Supply Chain Management, Engineering, Operations, or other related field
Desired Education:
Master Degree (MA or MBA) – Management, Supply Chain, or Business
142095
Business Unit Profile

Raytheon Space and Airborne Systems (SAS) builds radars and other sensors for aircraft, spacecraft and ships. The business also provides communications and electronic warfare solutions and performs research in areas ranging from linguistics to quantum computing. SAS is headquartered in McKinney, Texas USA. As a global business, our leaders must have the ability to understand, embrace and operate in a multicultural world -- in the marketplace and the workplace. We strive to hire people who reflect our communities and embrace diversity and inclusion to advance our culture, develop our employees, and grow our business.

Raytheon is headquartered in Waltham, Massachusetts. Follow us on Twitter.

Relocation Eligible
Yes
Clearance Type
None / Not Required
Expertise
Supply Chain/Purchasing
Type Of Job
Full Time
Work Location
CA - Goleta
Raytheon is an Equal Opportunity/Affirmative Action employer. All qualified applicants will receive consideration for employment without regard to race, color, religion, creed, sex, sexual orientation, gender identity, national origin, disability, or protected Veteran status.
Apply
Explore job location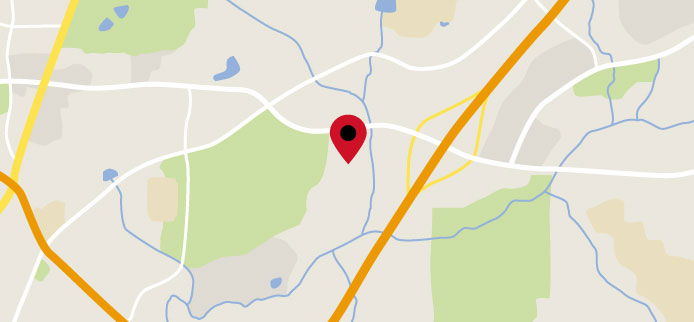 Explore nearby restaurants, airports, gyms, banks, and more. View the map to see more information.
View Map
Upcoming Events
U of Arizona- Engineering/STEM Next Day Screens - Fall 2019
Time: 8:00 am MT - 5:00 pm MT Address: Student Union Memorial Center 1303 E. University Blvd. Suite 411 Tucson, Arizona 85721 Type: Campus Screens
U. of Arizona - Eller EXPO (Finance LDP) - Undergrad (Fall 2019)
Time: 11:00 am MT - 4:00 pm MT Address: McClelland Atrium, 2nd Floor 1130 E. Helen St. Tucson, Arizona 85721 Type: Campus Career Fair
MSU Fall Career Days - Engineering & Technology Fall 2019
Time: 4:00 pm ET - 7:00 pm ET Address: Spartan Stadium 891 Birch Rd East Lansing, Michigan 48824-5005 Type: Campus Career Fair
MSU Fall 2019 AES Networking Mixer
Time: 7:00 pm ET - 8:30 pm ET Address: , Type: Networking Event
New Mexico State U. - Career Expo (Fall 2019)
Time: 9:00 am MT - 3:00 pm MT Address: Corbett Center Student Union 3rd Floor Ballrooms 1600 International Mall Las Cruces, New Mexico 88003 Type: Campus Career Fair
U. Texas, San Antonio Campus Screens - Fall 2019
Time: 8:30 am CT - 5:00 pm CT Address: UTSA Career Center 1 UTSA Circle San Antonio, Texas 78249 Type: Campus Screens