Sr Contract Negotiator
Apply
Requisition ID 130736BR
Date updated 01/03/2019
Raytheon Vision Systems' (RVS), a division of Space and Airborne Systems based in Goleta, CA, strives to be the most admired firm in the industry for discriminating focal plane arrays. RVS has been a technology development and manufacturing leader of infrared systems for 55 years and it continues to be one of the industry leaders in the production of high tech vision products for a variety of space, tactical and commercial applications.
RVS is looking for a Sr. Contracts Negotiator who wants to work in an exciting, fast paced environment supporting contracts with numerous internal and external customers. The contracts cover a wide range of dollar values, scope and product lines. These dynamic programs manufacture production level hardware, support commercial products and develop cutting edge advanced technology.
This contracts position will be responsible for supporting all aspects of the RVS contracts portfolio. RVS is a high volume, highly technical site with various commercial, internal and US Government customers. Candidates must be able to effectively multitask, be familiar with DoD contracting, and demonstrate good communicable skills to be able to interface with all levels of internal and external customers.
The Sr. Contract Negotiator will serve as an agent of the company and will lead the program team in proposal activities, negotiations, and all other miscellaneous contract activities and duties. The individual assigned to this position will receive, processes and releases contracts; review and negotiate terms and conditions; maintain contract files; and work within a cross functional team to develop and submit proposals and administer contracts in accordance with company policies. This position routinely interfaces with the RVS Leadership Team, RVS IPTs and internal/external customers; serves as primary point of contact for resolution of customer issues; develops and maintains customer relationships; and supports program meetings and financial/operations reviews.
Required Skills:
Bachelor's Degree in Contracts, Business Administration, Business Law or related discipline with 6+ years applicable work experience in US government contracts – contracts or supply chain OR Master's Degree in Contracts, Business Administration, Business Law, Finance or related discipline
Apply the tenants of Raytheon's Customer Focused Marketing to establish and maintain effective customer relationships based on professionalism, responsiveness and ethical conduct.
Review RFPs, proposals and contractual documents for contractual requirements and risks, ensure proposed solutions meet customer requirements and meet company policies and standards
Lead proposal and contract negotiations to achieve business objectives while ensuring customer needs are met.
Perform as key contributor during the pre-proposal strategy, proposal development, negotiation and start up phases of programs
Ability to work in a team environment with customers and peers
Ability to prioritize daily actions
Ability to handle high volume contracts tasking and to multi-task across multiple programs and product lines
Experience working with FAR and DFAR and other government regulations
Experience with multiple contract types
Experience in generating and negotiating proposals/terms and conditions/contracts
Experience in Microsoft Suite (Excel, Word, or PowerPoint)
U.S. Citizenship status is required as this position will need a U.S. Security Clearance within 1 year of start date.
U.S. Citizenship status is required as this position will require the ability to access US only data systems.
Desired Skills:
Analytical skills
Interpersonal skills
Experience developing and maintaining high-performance relationships with internal and external stakeholders and customers
Experience working with program management principles
Excellent and effective written & verbal communication skills (formal correspondence to customers)
Existing security clearance OR ability to obtain a security clearance
Defense industry experience
Required Education:
Bachelor's degree (BA, BS) or equivalent.
Desired Education:
Master's degree. 130736
Business Unit Profile

Raytheon Space and Airborne Systems (SAS) builds radars and other sensors for aircraft, spacecraft and ships. The business also provides communications and electronic warfare solutions and performs research in areas ranging from linguistics to quantum computing. SAS is headquartered in McKinney, Texas USA. As a global business, our leaders must have the ability to understand, embrace and operate in a multicultural world -- in the marketplace and the workplace. We strive to hire people who reflect our communities and embrace diversity and inclusion to advance our culture, develop our employees, and grow our business.

Raytheon is headquartered in Waltham, Massachusetts. Follow us on Twitter.

Relocation Eligible
Yes
Clearance Type
None / Not Required
Expertise
Contracts
Type Of Job
Full Time
Work Location
CA - Goleta
Raytheon is an Equal Opportunity/Affirmative Action employer. All qualified applicants will receive consideration for employment without regard to race, color, religion, creed, sex, sexual orientation, gender identity, national origin, disability, or protected Veteran status.
Apply
Explore job location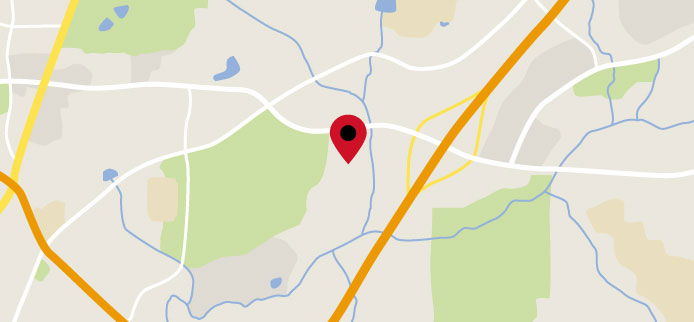 Explore nearby restaurants, airports, gyms, banks, and more. View the map to see more information.
View Map
Upcoming Events
University of Arizona Engineering iExpo - Spring 2019
Time: 10:00 am MT - 4:00 pm MT Address: Student Union Memorial Center 1303 E. University Blvd. 3rd Floor Tucson, Arizona 85719 Type: Campus Career Fair
U of Arizona - Engineering Tech Talk - Spring 2019
Time: 6:00 pm MT - 7:00 pm MT Address: Student Engagement & Career Development (SUMC, 411) 1303 E. University Blvd Bldg. #17, Suite 411 Tucson, Arizona 85721 Type: Tech Talk
Georgia Tech- Engineering Tech Talk (Spring 2019)
Time: 6:00 pm ET - 7:00 pm ET Address: Georgia Tech Student Center 350 Ferst Drive NW Crescent Room, 2nd Floor Atlanta , Georgia 30332 Type: Information Session
Georgia Tech Institute - ECE Career Fair (Spring 2019)
Time: 10:00 am ET - 4:00 pm ET Address: Christopher Klaus Advanced Computing Building 266 Ferst Drive Atlanta, Georgia 30332-0765 Type: Campus Career Fair
Georgia Tech Grand Challenge Industry Panel
Time: 5:00 pm ET - 7:30 pm ET Address: Georgia Tech Student Center 350 Ferst Drive NW Crescent Room, 2nd Floor Atlanta , Georgia 30332 Type: Employer Panel
Veteran's Virtual Open House
Time: 11:30 am CT - 1:00 pm CT Address: , Type: Professional Career Fair
Register