Senior Software Engineer
Gloucester, United Kingdom
Overview
Cyber crime and threats are evolving across the globe. Raytheon is developing cutting-edge solutions to defeat these threats – and our software engineers are at the heart of our vital work.
We use an Agile/Scrum methodology and you'll be involved in the full software development lifecycle. The technologies we have at our disposal are second to none, so you can also expect exposure to AWS, Java, Cucumber and everything in between.
You'll be part of a growing, high-performing and truly agile team of specialist developers, testers and analysts drawn from diverse and interesting backgrounds. Working collaboratively and in conjunction with our partner organisations, you'll help to design, develop and maintain critical cyber applications and systems for government, law enforcement and commercial customers.
We strive to make software excellence the standard. So we'll also look to you to develop and share best software engineering practice, continually improve our coding capabilities, and design and develop new product functionality from an Agile perspective.
Career & Development Opportunities

Full-time
Entry, Mid, Senior
Responsibilities
Job Title: Software Engineer(s)
Location: Gloucester
Summary of role
With cyber crime and threats increasing across the globe, The Raytheon Team (TRT) are working closely with our customers to develop software solutions to help reduce these threats.
We pride ourselves on flexible working, empowering creativity and supporting our employees. Each member of the team is a player in the success when delivering to our clients.
If you're looking to expand your horizons by learning new technologies, TRT offer on-going professional development. This is via formal and on-the-job training to help you further develop your career and develop your management skills.
Purpose of the role: To design, develop and maintain mission critical applications and systems; to rapidly prototype designs and to work within a CI/CD pipeline framework to deploy these designs.
Key Responsibilities:
Design and develop product functionality, user interfaces and performance improvements

Responsible for reviewing team members deliverables and providing feedback & guidance

Support Estimation Activities

Supporting technical planning and management meetings
Candidate Requirements
Essential Skills
Previous experience of producing and deploying applications in a production environment through a CI/CD pipeline and ensuring that these systems remain operational.
Desirable Skills (any of the following)
Java application development

Application development using Java orientated middleware, for example, JEE, Spring, Hibernate, Apache Camel

Python

Cloud technologies: AWS and Azure including infrastructure as code.

React, Redux, Babel, Javascript, jquery, Typescript.

NodeJS

Docker / ECS / ACS Kubernetes containerisation and orchestration

Puppet / Chef / Jenkins / CI pipelines

Software application development utilizing RDBMS (e.g. Oracle/MySQL) and/or unstructured persistence layers, (e.g. ElasticSearch, MongoDB )

Machine learning / Artificial Intelligence

Experience Working in an Agile/SCRUM/DevOps delivery model
Qualifications
Degree in Numerate Subject essential or evidence of ongoing professional development.
Raytheon Career Development:
Raytheon has a wealth of resources available to help you develop your career from the moment you join. Activities range from on-line learning modules, to external training and support for taking professional qualifications relevant to your role.
Standard Benefits:
· 25 days holiday + statutory public holidays
· Contributory Pension Scheme (up to 10.5% company contribution)
· 6 times salary 'Life Assurance'
· Flexible Benefits scheme with extensive salary sacrifice scheme's.
· Enhanced sick pay scheme
· Enhanced Family Friendly Policies, including enhanced Maternity & Shared Parental leave.
· 37hr working week, with an early finish Friday (hours may vary depending on role, job requirement or site specifics arrangements). Flexible working arrangements can be considered depending on the role and subject to line manager approval.
· Canteen facilities available at Harlow & Glenrothes sites and Manchester & Gloucester offer free snacks & drinks (hot & cold) available.
Raytheon Application Process
To apply visit the link to the website
http://jobs.raytheon.com/united-kingdom/search/
Raytheon Cyber Security
Raytheon has decades of experience in cyber, information operations and information assurance to successfully protect our global customers' critical infrastructure from the most complex threats. Increasing demand for our capabilities has led us to require the building of a new Innovation Centre to support our government, law enforcement and commercial customers. This will create a broad spectrum of new roles to support our customers in developing solutions for cyber security, research and mission support both technical and non-technical.

We are looking for highly motivated individuals who are looking for something different from their career and who are demanding of themselves and others around them to achieve success. Raytheon's ambition is to provide an environment that is more silicon valley than security and defence. We want to encourage individual innovation and progression that is both exciting and rewarding, avoiding the dull 'beige' of the standard information security companies.

If you are looking for a role and a team that will challenge you to achieve success for our customers then providing you have the skills and the ability to achieve Government clearance we want to hear from you today.
About Raytheon UK
With facilities in Broughton, Waddington, Glenrothes, Harlow, Gloucester and Manchester, Raytheon UK is invested in the British workforce and the development of UK technology. Across the country the company employs 1,700 people and supports 8,000 jobs. As a prime contractor and major supplier to the U.K. Ministry of Defence, Raytheon continues to invest in research and development, supporting innovation and technological advances across the country.
Diversity:
Diversity is a core business imperative at Raytheon. We are an equal opportunity employer that promotes inclusiveness and always employs the best professionals for the job. Having a diverse workforce allows Raytheon to draw upon a range of different ideas and experiences which supports growing our business and creates an environment where everyone has an equal opportunity for success. Raytheon UK pro-actively encourages diversity of ideas, thoughts, and networking opportunities and has created Employee Resource Groups (ERGs) including Raytheon Women's Network, YesNet (Young Employees Success Network), Raytheon Reservist Network (RaRe), Raytheon Alliance for Diverse Abilities (RADA) and all work together with our Diversity & Inclusion counsel, and all Raytheon employees are welcome to participate regardless of their background.
As a proud contributor to the HM Armed Forces, Raytheon UK signed the HM Armed Forces covenant in 2014. Due to the varied activities and support to our Armed Forces & Reservists,
Raytheon UK has since been awarded the prestigious Covenant 'Gold Award' Employee Recognition.
Raytheon UK recognise that our people are the critical factor in our success, and we strive to provide a challenging and rewarding careers.
Security
All successful applicants must be eligible & willing to obtain a SC clearance with the view to progressing to DV level which would be sponsored by Raytheon UK. For further information on the criteria to obtain this please visit -
https://www.gov.uk/security-vetting-and-clearance
129048
Relocation Eligible
No
Clearance Type
SC
Expertise
Aerospace/Aeronautical Engineering
Algorithms
Cloud Computing
Communications & Corporate Affairs
Computer Engineering
Computer Science
Computer/Management Information Systems
Cyber Jobs
Data Science
Engineering Technology
Hardware Engineering
Information and Knowledge Systems
Integration & Test Engineering
Intelligence Analyst
Machine Learning
Quality Assurance
Research & Development
Security
Software Engineering
Systems Engineering
Technical
Test Engineering
Type Of Job
Full Time
Work Location
United Kingdom - Gloucester
Apply
Success Profile
You'll be highly motivated, demanding of yourself and others around you, and dedicated to achieving great things – for yourself, for Raytheon and for our customers.
The following characteristics will enable you to thrive as a software engineer in our unique environment:
An interest in technology
Curiosity
A passion for innovation
The ability to work in a close team
Flexibility
Please note: you must be willing and eligible to gain government security clearance. We will support you to do this.
Quote
You get a real sense of satisfaction seeing something you've contributed to, been invested in and helped deliver. It's a positive place to be.

Rewards
Pension

Contributory pension scheme (up to 10.5% company contribution).

Work / Life Balance

37-hour week, with an early finish on Fridays (subject to job requirements) – flexible working may be considered depending on your role.

Career Development

At Raytheon, we foster an inclusive culture of professional development. We support a variety of developmental opportunities including: Mentoring programs, Skills Development, Leadership Development, Rotational job assignments, and Continuous Improvement, all of which contribute to advancement of our employee's capabilities.

Paid Time Off

25 days' holiday plus statutory public holidays and an enhanced sick pay scheme.

Life Insurance

Life insurance – six times your salary

Family Friendly

Enhanced family-friendly policies, including maternity and shared parental leave.
Explore job location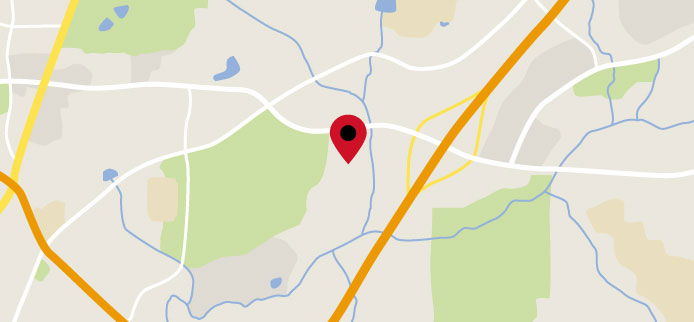 Explore nearby restaurants, airports, gyms, banks, and more. View the map to see more information.
View Map