Cyber Security Project Manager
Apply
Requisition ID 134515BR
Date updated 03/04/2019
Job Title: Cyber Security Project Manager(s)
Location: Gloucestershire
Summary of Role:
Raytheon UK is seeking expert project managers with experience across the delivery lifecycle and with particular focus on Cyber Security.
You will be the primary interface on Customer Software Development Task Orders. Your role will be to assess the Task Orders as they arrive, provide an initial assessment before working with the functions to develop a bid and on successful award manage the Tasks to their completion to the Customer's approval.
The role embodies the driving force of every project, assuring successful execution, identifying - and managing to resolution - risks and issues through the use of programmatic controls and techniques. You will be charged with the successful initiation, execution and completion of projects in line with time, quality and cost/profit targets. You will be representing Raytheon to the customer, to Raytheon's suppliers and to Raytheon management.Professional and personal gravitas and credibility will therefore be key.
As a project manager, you will be responsible for a variety of concurrent project deliveries and also have responsibilities for administering an effective PMO function.
Demonstrable knowledge and experience of operating in secure environments and complying with rigorous information assurance regimes is imperative.
Main Duties:
The Project Manager performs the following duties:
Manage the Customer and Supplier engagement throughout
Report progress routinely and by exception into the Raytheon account, including both scheduled and ad hoc management briefings
Ensure all Customer Task Orders are received and booked
Work with Business Development, Engineering, Commercial and Programme Leads to assess the Task Orders and develop a technical solution to the Customer's requirements and develop a Customer bid proposal
On successful award of the Task Order manage the successful execution of the Task Order to meet the Customer's requirements
Ensure that effective project management in accordance with Raytheon UK process is applied and maintained in the execution and delivery of customer requirements
All allocated elements of the Task Order IMS includes all activities, events and milestones, are logically linked, and fully resourced with labour hours, materials, sub-contract payment and reserves
The job holder shall ensure that the Task Order IMS is fully statused each week, produce Schedule performance metrics including Schedule variance, Critical Path Analysis and Schedule performance analysis for all Programme Leads and support those leads in conducting analysis
Identify business and project risks and opportunities and to quantify and produce mitigation, capture and contingency plans

Work with functional managers to ensure that appropriate resources are available and allocated to support cyber projects

Interface with the Finance Team to establish and monitor budget authorisations, by ensuring the availability of supporting date to enable collation and analysis of relevant data such as schedule derived ETC's, factored risk cost exposure and EV statistical EAC data

Manage the programme's PMO function and seek continuous improvements in measuring and reporting delivery progress

Adhere to specified Customer information assurance policies and – with support from IA expertise – assess the most appropriate means of ensuring compliance in delivery.
Candidate Requirements:
Essential:
Have an existing Developed Vetting (DV) security clearance or is capable of achieving such a clearance
Demonstrable experience of successful delivery and the software development lifecycle
Strong organisational, leadership and interpersonal skills, team motivator capable of building strong relationships with peers, Customers and suppliers at all levels
Able to achieve consensus and traction quickly and in frequently high-tempo circumstances
Sound judgement skills, understanding when to own and brief and when to escalate
Able to lead problem solving of complex issues across functional boundaries, to summarise and identify key concerns and follow through with the development and execution of corrective action plans to resolve issues
Experienced in the principles of Project/Task based Management, Risk Management, MS Project, EVMS, Programme Performance Reviews and Cost Account Management
Able to rapidly assimilate information, culture and process to bring to maximum effect in a short space of time
Experience of managing multiple projects and programmes in a controlled environment, making best use of recognised methods, e.g. PRINCE2, to guarantee transparent delivery
Sound knowledge of PMO disciplines and techniques
Clear understanding of applicable government information assurance policies and controls and how to comply with these.
Desirable:
Computer Science, Engineering or Business Degree or equivalent qualification
Experience in working within the Intelligence Community
Bid and Proposal Management
Member of a relevant Engineering or Project Management Professional institution
Knowledge of cost Estimating
Able to guide, and provide professional planning assistance to all levels of the Team
Raytheon Cyber Security
Raytheon UK opened a new Cyber Security Innovation Centre in the West Country in late 2014; offering an opportunity for an eclectic range of roles to work in a highly dynamic environment alongside some of the world's leading experts in the cyber security and intelligence fields.

Raytheon has decades of experience in cyber, information operations and information assurance to successfully protect our global customers' critical infrastructure from the most complex threats. Increasing demand for our capabilities has led us to require the building of a new Innovation Centre to support our government, law enforcement and commercial customers. This will create a broad spectrum of new roles to support our customers in developing solutions for cyber security, research and mission support both technical and non-technical.

We are looking for highly motivated individuals who are looking for something different from their career and who are demanding of themselves and others around them to achieve success. Raytheon's ambition is to provide an environment that is more silicon valley than security and defence. We want to encourage individual innovation and progression that is both exciting and rewarding.
Standard Benefits:
25 days holiday + statutory holidays
Contributory Pension Scheme
Life Assurance
Flexible Benefits
Enhanced sick pay scheme
Raytheon Application Process
To apply visit
the link to the website
http://jobs.raytheon.com/united-kingdom/search/
and search for Req ID: BR. Please complete the on-line instructions to create a profile and upload CV.
Please also view the Raytheon video:
http://www.raytheon.com/ourcompany/ourculture/
134515
Relocation Eligible
Yes
Clearance Type
DV
Expertise
Cyber Jobs
Program Management
Type Of Job
Full Time
Work Location
United Kingdom
United Kingdom - Gloucester
Apply
Explore job location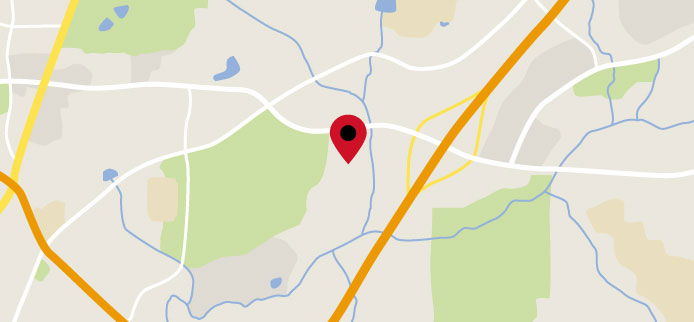 Explore nearby restaurants, airports, gyms, banks, and more. View the map to see more information.
View Map
Upcoming Events
Joint Base Myer-Henderson Hall HIRE VETS NOW Career Fair
Time: 11:00 am ET - 1:00 pm ET Address: Spates Community Club & Conference Center 214 McNair Road, #P407 Fort Meyer, Virginia 22211 Type: Professional Career Fair
Recruit Military Fort Walton Beach/Eglin Veterans Job Fair
Time: 11:00 am CT - 3:00 pm CT Address: Emerald Coast Convention Center 1250 Miracle Strip Parkway SE Fort Walton Beach, Florida 32548 Type: Professional Career Fair
2019 Colorado Springs Military & Veterans Employment Expo (MVEE)
Time: 10:00 am MT - 3:00 pm MT Address: Colorado Springs Event Center 3960 Palmer Park Blvd Colorado Springs, Colorado 80909 Type: Professional Career Fair
Raytheon IIS Career Fair - DOMino
Time: 10:00 am ET - 6:00 pm ET Address: Raytheon 22265 Pacific Blvd Dulles, Virginia 21066 Type: Professional Career Fair
Register
Recruit Military Veteran Job Fair
Time: 11:00 am PT - 3:00 pm PT Address: Los Angeles, CA , Type: Professional Career Fair
DICE Technology, Engineering & Security Clearance Career Fair
Time: 11:00 am CT - 3:00 pm CT Address: Plano Event Center 2000 E Spring Creek Pkwy Plano, Texas 75074 Type: Professional Career Fair