CVI Human Factors Consultant
Apply
Requisition ID 128083BR
Date updated 01/17/2019
About the role..
A fantastic opportunity to join Raytheon UK as part of the Cyber Innovation Team based in Gloucester, though there are opportunities UK-wide.
We have a wide range of vacancies in our growing Cyber Team including a Human Factors Consultant with experience in supporting Cyber Vulnerability Investigations (CVI on behalf of the MOD and other government departments.
We require a Human Factors specialist who can support Raytheon's CVI Engineers through an array of risk assessment and risk management activities. Areas for assessments could include though are not limited to organisation, management supervision, task/technology/environment, behaviours, and condition of operators.
The Consultant shall provide reports and recommendations for risk mitigation to MOD and its suppliers. They will also be required to incorporate human factors into the design and delivery of innovative cyber practices, and perform human factors assessments that assess the impact of human factors on overall cyber security.
What we are looking for…Essential Skills
Experience of conducting Human Factors, Behavioural and/or Cultural assessments in technological and high-performance sectors
Understanding of the role of human factors in both organisation-wide and system-specific processes
Experience of designing psychological assessments for human factors
Member of a professional body with an ethics code of conduct covering research investigation interactions with people in organisations
Experience of design, collection and validation of quantitative and qualitative data to provide management information and assurance
Experience of reviewing organisational culture and design, processes, behaviours and values
Experience of working in MOD, Police, Government Sector or Large Engineering environments
IT literate and competent user of MS products Word, Excel
Able to lead and conduct successful workshops
The role requires a deep understanding of human factors and human factors research
A minimum of BSc (Hons) Degree in Psychology, Occupational Psychology or a related Social Science.
Desirable Skills
Organisational Design
Training Needs Analysis
Risk Assessment and Management
Security related certifications or qualifications
Consulting behaviours and skills
Key Behaviours
Good interpersonal and customer liaison skills
Good written and oral communication skills
Good time management, organization and prioritization skills
An inquisitive mind and a desire to promote innovation
A desire to learn and constantly expand your horizons
Ability to work closely with others in a small team
Ability to work under pressure
High degree of initiative and flexibility
Willingness to travel if required
About Raytheon Cyber Security…
Raytheon has decades of experience in cyber, information operations and information assurance to successfully protect our global customers' critical infrastructure from the most complex threats. Increasing demand for our capabilities led to the establishment of our Cyber Innovation Centre in Gloucestershire, which has grown rapidly since opening in late 2014. This has created a broad spectrum of roles to support our customers in developing solutions for cyber security, research and mission support both technical and non-technical.
We are looking for highly motivated individuals who are looking for something different from their career and who are demanding of themselves and others around them to achieve success. Raytheon's ambition is to provide an environment that is more silicon valley than security and defence. We want to encourage individual innovation and progression that is both exciting and rewarding, avoiding the dull 'beige' of the standard information security companies.
If you are looking for a role and a team that will challenge you to achieve success for our customers then providing you have the skills and the ability to achieve Government clearance we want to hear from you today.
What we can offer you…
On-going development, with formal and on-the-job training, alongside the following benefits:
25 days holiday + statutory holidays
Annual bonus + for this division an additional bonus for attaining and maintaining the highest level of Government clearance
Contributory Pension Scheme
Life Assurance
Flexible Benefits; such as buy/sell holiday, childcare vouchers, cycle to work, Gymflex and more
Diversity:
Diversity is a core business imperative at Raytheon. We are an equal opportunity employer that promotes inclusiveness and always employs the best professionals for the job. Having a diverse workforce allows Raytheon to draw upon a range of different ideas and experiences which supports growing our business and creates an environment where everyone has an equal opportunity for success.
Security
All successful applicants must hold a valid SC clearance as a minimum. For further information on the criteria to obtain this please visit -
https://www.gov.uk/security-vetting-and-clearance
128083
Relocation Eligible
No
Clearance Type
SC
Expertise
Cloud Computing
Computer Engineering
Cyber Jobs
Data Networking
Data Science
Engineering Technology
General Engineering
Hardware Engineering
Human Resources
Information and Knowledge Systems
Integration & Test Engineering
Intelligence Analyst
Machine Learning
Marketing
Physics
Program Management
Program Planning/Scheduling
Quality Assurance
Reliability Engineer
Research & Development
Security
Software Engineering
Systems Engineering
Technical
Test Engineering
Type Of Job
Full Time
Work Location
United Kingdom - Gloucester
Apply
Explore job location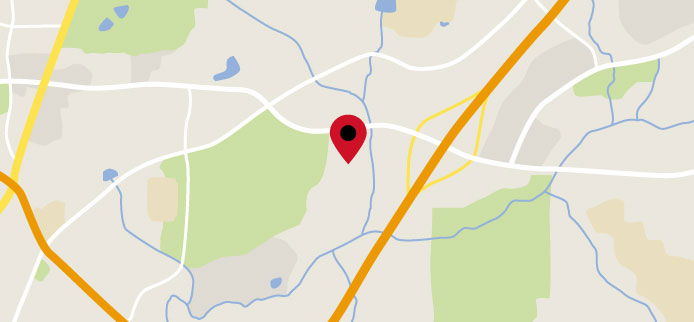 Explore nearby restaurants, airports, gyms, banks, and more. View the map to see more information.
View Map
Upcoming Events
Campus to Careers Virtual Career Fair
Time: 2:00 pm ET - 5:00 pm ET Address: , Type: Campus Screens
FORT BRAGG TRANSITION EXPO AND HIRING FAIR
Time: 4:00 pm ET - 6:00 pm ET Address: Iron Mike Fort Bragg Conference & Catering Center 2658 Reilly Road Fort Bragg, North Carolina 28310 Type: Professional Career Fair
Raytheon IIS Career Fair - DOMino
Time: 10:00 am ET - 6:00 pm ET Address: Raytheon 2265 Pacific Blvd Dulles, Virginia 20166 Type: Professional Career Fair
Register
RMS Open House - Phoenix
Time: 2:00 pm MT - 7:00 pm MT Address: DoubleTree by Hilton Hotel Phoenix - Gilbert 1800 South SanTan Village Parkway Gilbert, Arizona 85295 Type: Professional Career Fair
Register
Interview Day
Time: 9:00 am PT - 5:00 pm PT Address: , Type: Professional Open House
Fort Lee HIRE VETS NOW Career Fair
Time: 11:00 am ET - 1:30 pm ET Address: Fort Lee Soldier Support Ceter B Avenue, Bldg. 3400, Room 125 Fort Lee, Virginia 23801 Type: Professional Career Fair