Capability Lead
Gloucester, United Kingdom, Manchester, United Kingdom
Overview
Cyber crime and threats are evolving across the globe. Raytheon is developing cutting-edge solutions to defeat these threats – and our software engineers are at the heart of our vital work.
We use an Agile/Scrum methodology and you'll be involved in the full software development lifecycle. The technologies we have at our disposal are second to none, so you can also expect exposure to AWS, Java, Cucumber and everything in between.
You'll be part of a growing, high-performing and truly agile team of specialist developers, testers and analysts drawn from diverse and interesting backgrounds. Working collaboratively and in conjunction with our partner organisations, you'll help to design, develop and maintain critical cyber applications and systems for government, law enforcement and commercial customers.
We strive to make software excellence the standard. So we'll also look to you to develop and share best software engineering practice, continually improve our coding capabilities, and design and develop new product functionality from an Agile perspective.
Career & Development Opportunities

Full-time
Entry, Mid, Senior
Responsibilities
Job Title: Capability Lead
Req ID:
Location: Gloucester and Manchester
A fantastic opportunity to join Raytheon UK's Cyber and Intelligence Business. We are looking for an experienced Engineering Capability Lead to join our Cyber Solutions Team.
Raytheon Engineering teams are formed of Capability Groups, in which each group shares a common area of focus. As Capability Lead you will lead a group comprised of cross-functional teams, each operating to deliver excellence across a wide range of customer projects. Our teams work predominantly with Agile delivery frameworks and tools for a large range of scenarios and applications.
As an Engineering Capability Lead you will: lead technical engagements across our customer base within the C&I business; lead the development of technology strategies; lead capability planning to ensure well aligned talent development, people management and recruitment; lead and mentor engineers to create a positive culture based on excellence and respect. You will work closely with non-engineering functions within Raytheon to ensure close, technical and successful customer engagements.
Working for Raytheon Cyber and Intelligence you will be part of a growing team, working alongside world class partner organisations. Raytheon supports on-going professional development through both formal and on-the-job training to help you further your career aspirations and develop your management and leadership potential.
Main Duties:
To develop, mentor and grow engineering capability through effective people management
To provide technical leadership, direction and guidance to your Capability, including technical strategy, innovation and training
To lead engagements that support business growth with current customers and beyond (e.g. customer outreach, bid support, public speaking events, conferences and exhibitions)
To support wider Raytheon business growth through the identification of opportunities based on engagements, networking and technical insights
To contribute to collaboration and planning across Capability Groups to create optimal engineering delivery teams
Key Responsibilities:
Be accountable for strategic thinking within the context of the capability and the wider business
Be accountable for excellence in line management, culture and retention within the group
Be responsible for the development of market leading engineering capability teams, delivering excellent results across delivery portfolio
Be accountable for enabling team members to reach the furthest of their potential through personal and professional training, mentoring and career advancement
Develop close, credible and technical relationships with our customers to drive improvements in engineering delivery practices, quality, and scale
Support academic engagement programmes.
Present managerial information on Capability Group performance, risks, issues to wider Raytheon business
Reporting plans, progress, risks and issues routinely and by exception.
Essential Skills
Proven experience in a lead engineering role delivering multiple projects of a significant size, scope and technical complexity
Proven people management skills running large teams and teams of teams
Demonstrable track record of delivery excellence, and customer focused results
Excellent interpersonal skills for staff management, internal and external stakeholder engagement
Excellent written and oral communication skills
Demonstrable experience working within a highly Agile environment
Proven track record
Strong understanding of software engineering fundamentals and modern best practices (e.g. DevOps, Continuous Delivery, Public Cloud)
Desirable Skills
Deep technical knowledge of public cloud (AWS, Azure) application development and service delivery
Deep technical knowledge of Java Enterprise application development, delivery and sustainment
Excellent knowledge of customer organisations, teams and capabilities
Strong knowledge of cyber security technologies, techniques and capabilities
Deep technical knowledge of managed testing services, operational system assurance processes, quality assurance best practices and automation tools


Qualifications
Relevant Computer Science related Bachelor's Degree essential and evidence of ongoing professional development.

Government security clearance, or the ability to attain Government security clearance, is essential.

About Raytheon UK

With facilities in Broughton, Waddington, Glenrothes, Harlow, Gloucester and Manchester, Raytheon UK is invested in the British workforce and the development of UK technology. Across the country the company employs 1,700 people and supports 8,000 jobs. As a prime contractor and major supplier to the U.K. Ministry of Defence, Raytheon continues to invest in research and development, supporting innovation and technological advances across the country.


Standard Benefits:
25 days holiday + statutory public holidays
Contributory Pension Scheme (up to 10.5% company contribution)
6 times salary 'Life Assurance'
Flexible Benefits scheme with extensive salary sacrifice scheme's.
Enhanced sick pay scheme
Enhanced Family Friendly Policies, including enhanced Maternity & Shared Parental leave.
37hr working week, with an early finish Friday (hours may vary depending on role, job requirement or site specifics arrangements). Flexible working arrangements can be considered depending on the role and subject to line manager approval.
Canteen facilities available at Harlow & Glenrothes sites and Manchester & Gloucester offer free snacks & drinks (hot & cold) available.


Diversity:

Diversity is a core business imperative at Raytheon. We are an equal opportunity employer that promotes inclusiveness and always employs the best professionals for the job. Having a diverse workforce allows Raytheon to draw upon a range of different ideas and experiences which supports growing our business and creates an environment where everyone has an equal opportunity for success. Raytheon UK pro-actively encourages diversity of ideas, thoughts, and networking opportunities and has created Employee Resource Groups (ERGs) including Raytheon Women's Network, YesNet (Young Employees Success Network), Raytheon Reservist Network (RaRe), Raytheon Alliance for Diverse Abilities (RADA) and all work together with our Diversity & Inclusion counsel, and all Raytheon employees are welcome to participate regardless of their background.

As a proud contributor to the HM Armed Forces, Raytheon UK signed the HM Armed Forces covenant in 2014. Due to the varied activities and support to our Armed Forces & Reservists,
Raytheon UK has since been awarded the prestigious Covenant 'Gold Award' Employee Recognition.



Raytheon Application Process

To apply visit the link to the website http://jobs.raytheon.com/united-kingdom/search/
and search for Req ID: XXXXXBR. Please complete the on-line instructions to create a profile and upload CV.

Please also view the Raytheon video: http://www.raytheon.com/ourcompany/ourculture/

145213


Relocation Eligible
Yes
Clearance Type
DV
Expertise
Computer/Management Information Systems
Cyber Jobs
Engineering Technology
General Engineering
Information and Knowledge Systems
Program Management
Software Engineering
Systems Engineering
Technical
Type Of Job
Full Time
Work Location
United Kingdom - Gloucester
United Kingdom - Manchester

Apply
Success Profile
You'll be highly motivated, demanding of yourself and others around you, and dedicated to achieving great things – for yourself, for Raytheon and for our customers.
The following characteristics will enable you to thrive as a software engineer in our unique environment:
An interest in technology
Curiosity
A passion for innovation
The ability to work in a close team
Flexibility
Please note: you must be willing and eligible to gain government security clearance. We will support you to do this.
Quote
You get a real sense of satisfaction seeing something you've contributed to, been invested in and helped deliver. It's a positive place to be.

Rewards
Pension

Contributory pension scheme (up to 10.5% company contribution).

Work / Life Balance

37-hour week, with an early finish on Fridays (subject to job requirements) – flexible working may be considered depending on your role.

Career Development

At Raytheon, we foster an inclusive culture of professional development. We support a variety of developmental opportunities including: Mentoring programs, Skills Development, Leadership Development, Rotational job assignments, and Continuous Improvement, all of which contribute to advancement of our employee's capabilities.

Paid Time Off

25 days' holiday plus statutory public holidays and an enhanced sick pay scheme.

Life Insurance

Life insurance – six times your salary

Family Friendly

Enhanced family-friendly policies, including maternity and shared parental leave.
Explore job location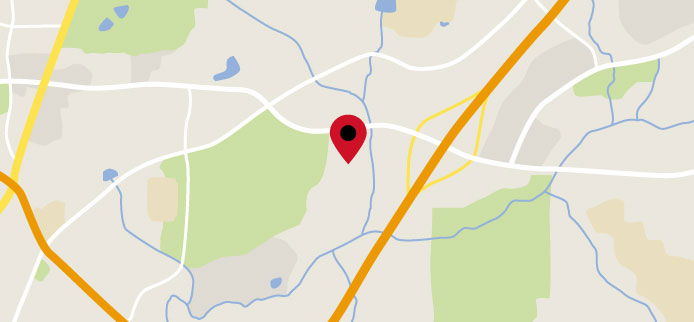 Explore nearby restaurants, airports, gyms, banks, and more. View the map to see more information.
View Map