Supplier Quality Manager
Apply
Requisition ID 159271BR
Date updated 03/16/2020
Role: Supplier Quality Manager
Location: Harlow or Glenrothes
Req ID: 159271BR
The Supplier Quality Manager (SQM) is responsible to represent the customers' best interests, assuring product quality and effectiveness throughout the product life cycle. The SQM is a critical part of the team working at key subcontract and sub-teir suppliers. The SQMs' role includes execution of Supplier Assessments (RESA), First Article Inspection validation, acute problem resolution, and maturing the supplier's ability to meet all conformance and compliance requirements. In addition, the SQM's are key players in the management of supplier performance and development. This role will serve several major end item suppliers, with a depth of focus on the quality management of complex subcontracts associated with Major End Item (MEI) procurement. This role may require travel both domestic and internationally.


Examples of the SQM's responsibilities include, but are not limited to:

. Creation and implementation of the Supplier Quality Strategy for Raytheon UK, addressing:
. Reach back to Raytheon corporate to utilise common tools and policies
. Standardisation of the supplier audit process, utilising the RESA toolset
. Align Raytheon UK process to meet the requirements of 243-RP for all sites
. Prior to the award of the contract the SQM shall work with the program to determine the full Scope of Work (SOW) to be executed by the subcontractor/supplier.
. From the Scope of Work (SOW), the SQM shall develop a detailed quality plan utilizing a fully exploded Bill of Material (BOM) and Technical Data Package (TDP) including Quality notes(Q-notes) identifying:
- Certificate of Compliance (CofC) Commercial off the Shelf components (COTS) components
- Components built with the use of Raytheon Special Manufacturing Processes(SMP)
- Components with electrical test criteria
- Components requiring First Article Inspection and verification
- Special Process certification schedule and associated RESA plan
- Manage Raytheon Engineering concurrence of Technical data package(TDP) to Subcontractor/supplier's Manufacturing Data Package
- Interprets the Q- notes and quality requirements to ensure subcontractor/supplier understanding
- Assesses subcontractor/supplier quality capabilities throughout the program life cycle.
- Ensure, manage and verify containment, correction and control of escape from compliance and conformity
- Status SQ management on subcontract quality plan performance, schedule and opportunities
- Perform metrics-based decision making, analysis, and prediction of future program performance
- Perform and support planning, facilitating and team building
- Ensure flow down of Product requirements both internally and to sub-tier suppliers
- Ensure compliance with quality requirements
- Analyze, interpret, trend and execute improvements on key product metrics
- Ensure proper investigations are performed prior to closure of issues

Basic Qualifications:
. Bachelors Degree (Quality, engineering, Science or equivalent).
. Experience of quality systems, ISO / AS 9100, management and planning tools, and statistical process control tools experience
• Experience with suppliers and / or manufacturing
• Analytical skills in root cause analysis, and corrective / preventive actions

Desired Qualifications:
. Passionate, high-energy, self-starting team player who achieves goals and strives for continuous improvement
. Strong planning, facilitating and team building skills
. Broad knowledge and experience with diverse manufacturing practices
. Good general knowledge of industry technical standards (such as ANSI, CMMI, ASTM, etc.)
. General Statistical Process Control knowledge including implementation
. General knowledge of aerospace / defense products and systems technologies
. General understanding of commercial and aerospace / defense regulations and standards
. Six Sigma , Lean and / or American Society for Quality (ASQ) Certification (CQE, CQM/OE, CSQE, CQA, CRE, etc)
. MS Engineering / Technical
. Excellent written & verbal communication and presentation skills
• Experience of analyzing metrics and predicting future program performance experience
• Experience in continuous improvement processes such as Six Sigma and / or Lean Methodologies
Raytheon Career Development:
Raytheon has a wealth of resources available to help you develop your career from the moment you join. Activities range from on-line learning modules, to external training and support for taking professional qualifications relevant to your role.
Standard Benefits:
• 25 days holiday + statutory public holidays
• Contributory Pension Scheme (up to 10.5% company contribution)
• 6 times salary 'Life Assurance'
• Flexible Benefits scheme with extensive salary sacrifice scheme's.
• Enhanced sick pay scheme
• Enhanced Family Friendly Policies, including enhanced Maternity & Shared Parental leave.
• 37hr working week, with an early finish Friday (hours may vary depending on role, job requirement or site specifics arrangements). Flexible working arrangements can be considered depending on the role and subject to line manager approval.
• Canteen facilities available at Harlow & Glenrothes sites and Manchester & Gloucester offer free snacks & drinks (hot & cold) available.
Diversity:
Diversity is a core business imperative at Raytheon. We are an equal opportunity employer that promotes inclusiveness and always employs the best professionals for the job. Having a diverse workforce allows Raytheon to draw upon a range of different ideas and experiences which supports growing our business and creates an environment where everyone has an equal opportunity for success. Raytheon UK pro-actively encourages diversity of ideas, thoughts, and networking opportunities and has created Employee Resource Groups (ERGs) including Raytheon Women's Network, YesNet (Young Employees Success Network), Raytheon Reservist Network (RaRe), Raytheon Alliance for Diverse Abilities (RADA) and all work together with our Diversity & Inclusion counsel, and all Raytheon employees are welcome to participate regardless of their background.
As a proud contributor to the HM Armed Forces, Raytheon UK signed the HM Armed Forces covenant in 2014. Due to the varied activities and support to our Armed Forces & Reservists,
Raytheon UK has since been awarded the prestigious Covenant 'Gold Award' Employee Recognition.
Raytheon UK recognise that our people are the critical factor in our success, and we strive to provide a challenging and rewarding careers.
Raytheon Application Process
To apply visit the link to the website http://jobs.raytheon.com/united-kingdom/search/
and search for Req ID: 159271BR. Please complete the on-line instructions to create a profile and upload CV.
159271
Relocation Eligible
No
Clearance Type
BC
Expertise
Quality Assurance
Type Of Job
Full Time
Work Location
United Kingdom - Glenrothes
United Kingdom - Harlow
Apply
Explore job location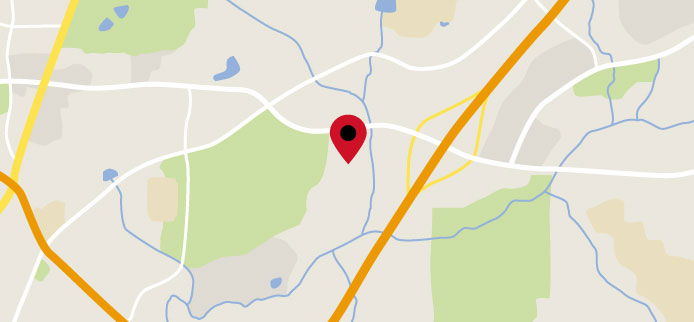 Explore nearby restaurants, airports, gyms, banks, and more. View the map to see more information.
View Map