Senior Quality Assurance Engineer
Apply
Requisition ID 151996BR
Date updated 01/13/2020
Job Title: Senior Quality Assurance EngineerReq ID: 151996BRLocation: Glenrothes Summary of Role
The Senior Quality Assurance Engineer will support the Procurement, Production Assembly and Test, and delivery of Quality compliant products and services. Additionally, this role will facilitate and support the identification, implementation and flow-down of required Customer, Company and Regulatory requirements and provide assurance through audit and continuous improvement.
Main Duties
Primary authority on all quality related matters on assigned programme(s)/areas of responsibility
Interfacing and communication with program and functional areas to support the goals of the business
Conduct Quality Audits (product/product release/process/Supplier Quality/Supplier acceptance)
Supporting external agency, accreditation body & customer audits
Defect investigation to identify and address root cause
Ensure effective and timely closure of actions received from Audit NC's/internal 8D's/customer complaints and 8D's
Provide data to support bids
Ensuring that customer contractual requirements and Quality requirements are fully understood, met and flowed down to the required level, including suppliers and sub-contractors
Performing First Article Reviews (FAR's) and qualification activities including internal and supplier
Participation at design reviews and formal Gate reviews
Maintain quality records including SCAR's, 8D's, QCI and customer returns, complaints, audits and inspections
Ensuring integrity of products, materials and processes to satisfy business, customer and regulatory requirements
Effective and timely monitoring and status reporting for assigned programme(s)/areas of responsibility
Independent test witnessing, evaluation / FAR's (on site or at suppliers) and product release
Application of statistical techniques to support the effective process management
Hosting external agency, accreditation body and customer audits
Management of Root Cause Corrective action to ensure timely and effective closure
Audit NC's, internal 8D's, customer complaints and 8D's

Continued awareness of external standards and regulatory requirements
Candidate RequirementsEssential
Experience within a Manufacturing, Quality or Engineering organisation
Basic understanding of configuration and data control processes and procedures
Good level of customer knowledge (i.e. product and requirements)
Ability to review and interpret drawings and test reports
Conversant with requirements of ISO9001:2008
Current holder of or eligibility to obtain MoD Secret (SC) level security clearance
Desirable
Good level of commercial awareness
Conversant with requirements of AS9100
Internal Auditor or training to ISO9001/AS9100
Degree/HNC/HND/equivalent in an Engineering discipline
About Raytheon UK
With facilities in Broughton, Waddington, Glenrothes, Harlow, Gloucester and Manchester, Raytheon UK is invested in the British workforce and the development of UK technology. Across the country the company employs 1,700 people and supports 8,000 jobs. As a prime contractor and major supplier to the U.K. Ministry of Defence, Raytheon continues to invest in research and development, supporting innovation and technological advances across the country.
About Raytheon
Raytheon Company, with 2018 sales of $27 billion and 67,000 employees, is a technology and innovation leader specialising in defence, civil government and cybersecurity solutions. With a history of innovation spanning 97 years, Raytheon provides state-of-the-art electronics, mission systems integration, C5I™ products and services, sensing, effects and mission support for customers in more than 80 countries.

Raytheon

is headquartered in Waltham, Massachusetts. Follow us on

Twitter

.
Raytheon Career Development
Raytheon has a wealth of resources available to help you develop your career from the moment you join. Activities range from on-line learning modules, to external training and support for taking professional qualifications relevant to your role.
Standard Benefits
·
25 days holiday + statutory public holidays
·
Contributory Pension Scheme (up to 10.5% company contribution)
·
6 times salary 'Life Assurance'
·
Flexible Benefits scheme with extensive salary sacrifice scheme's.
·
Enhanced sick pay scheme
·
Enhanced Family Friendly Policies, including enhanced Maternity & Shared Parental leave.
·
37hr working week, with an early finish Friday (hours may vary depending on role, job requirement or site specifics arrangements). Flexible working arrangements can be considered depending on the role and subject to line manager approval.
·
Canteen facilities available at Harlow and Glenrothes sites. Manchester and Gloucester offer free snacks & drinks.
Diversity
Diversity is a core business imperative at Raytheon. We are an equal opportunity employer that promotes inclusiveness and always employs the best professionals for the job. Having a diverse workforce allows Raytheon to draw upon a range of different ideas and experiences which supports growing our business and creates an environment where everyone has an equal opportunity for success. Raytheon UK pro-actively encourages diversity of ideas, thoughts, and networking opportunities and has created Employee Resource Groups (ERGs) including Raytheon Women's Network, YesNet (Young Employees Success Network), Raytheon Reservist Network (RaRe), Raytheon Alliance for Diverse Abilities (RADA) and all work together with our Diversity & Inclusion counsel, and all Raytheon employees are welcome to participate regardless of their background.
As a proud contributor to the HM Armed Forces, Raytheon UK signed the HM Armed Forces covenant in 2014. Due to the varied activities and support to our Armed Forces & Reservists,
Raytheon UK has since been awarded the prestigious Covenant 'Gold Award' Employee Recognition.
Raytheon UK recognise that our people are the critical factor in our success, and we strive to provide a challenging and rewarding careers.
151996
Relocation Eligible
No
Clearance Type
SC
Expertise
Quality Assurance
Type Of Job
Full Time
Work Location
United Kingdom - Glenrothes
Apply
Explore job location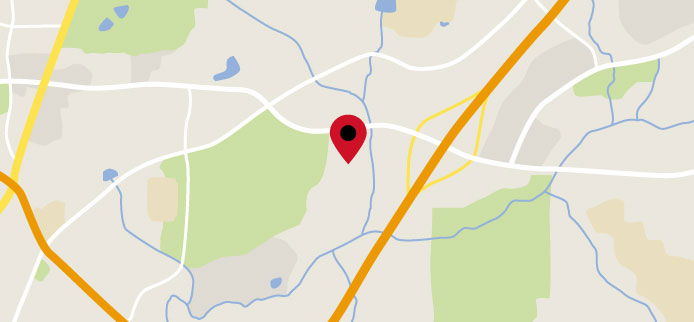 Explore nearby restaurants, airports, gyms, banks, and more. View the map to see more information.
View Map