Senior Project Manager (Weapons)
Apply
Requisition ID 147297BR
Date updated 08/29/2019
Job Title: Senior Project Manager (Weapons)
Req ID: 147297BR
Location: Glenrothes

Summary of Role:

Raytheon UK is looking for a dynamic and high performing Senior Project Manager to work within Raytheon's facility based in Glenrothes. This is a critical role for the success of the Raytheon UK Weapons Business. The successful candidate will be responsible for project managing and reporting products manufactured in our "state-of-the-art" manufacturing facility in Glenrothes.

This is a complex role that will be highly rewarding and high profile, with extensive communication and interfacing with both internal and external stakeholders, demanding excellent interpersonal skills and high levels of energy and stamina. The right candidate will be customer focused with a track record of delivering projects on time and to budget and will be able to effectively manage stakeholder relationships. You will be able to lead teams, be able to track project performance and look for creative and innovative solutions to challenges that arise. The work location will primarily be based at Glenrothes facility with requirements for occasional travel to other UK Raytheon sites and Raytheon sites within the US.

What can we offer?

Exciting projects to work on and the satisfaction that your role makes a real difference to UK Defence, this role means you will work on a number of large scale and high profile projects meaning never a dull day and difficult but rewarding decisions to make. We value diversity and recruit based on our values of collaboration and innovation.

What do we look for in you?

Degree Qualified (or equivalent), Engineering or Science Degree preferred

Experienced Project Manager with a successful track record in setting up and executing complex projects to schedule, budget and quality with P&L accountability

Effective scope management and ability to understand and execute to customer requirements

Experience in developing and communicating project focus areas, objectives and strategy to multi-disciplined teams to ensure delivery of project requirements.

Experience in capture and proposal management with a track record of preparing and submitting winning proposals

Innovative and proactive problem solver – Anticipates and plans to mitigate risks

Risk and Opportunity management, knowledge of qualitative and quantitative risk and opportunity management techniques and tools.

Ability to make decisions and develop corrective actions based on interpretation of available project performance data and metrics

Effective stakeholder management including both customer interfacing and presenting to senior management

Excellent verbal, written and presentation skills with the ability to influence, persuade, lead and motivate teams

Raytheon Career Development:

Raytheon has a wealth of resources available to help you develop your career from the moment you join. Activities range from on-line learning modules, to external training and support for taking professional qualifications relevant to your role.

Standard Benefits:

•25 days holiday + statutory public holidays
•Contributory Pension Scheme (up to 10.5% company contribution)
•6 times salary 'Life Assurance'
•Flexible Benefits scheme with extensive salary sacrifice scheme's.
•Enhanced sick pay scheme
•Enhanced Family Friendly Policies, including enhanced Maternity & Shared Parental leave.
•37hr working week, with an early finish Friday (hours may vary depending on role, job requirement or site specifics arrangements). Flexible working arrangements may be considered depending on the role and subject to line manager approval.

Diversity:

Diversity is a core business imperative at Raytheon. We are an equal opportunity employer that promotes inclusiveness and always employs the best professionals for the job. Having a diverse workforce allows Raytheon to draw upon a range of different ideas and experiences which supports growing our business and creates an environment where everyone has an equal opportunity for success.
Raytheon UK pro-actively encourages diversity of ideas, thoughts, and networking opportunities and has created Employee Resource Groups (ERGs) including Raytheon Women's Network, YesNet (Young Employees Success Network), D&I council, Reservist Network etc. and all Raytheon employees are welcome to participate regardless of their background.

Raytheon Application Process

To apply visit the link to the website http://jobs.raytheon.com/united-kingdom/search/
and search for Req ID: 147297
Please complete the on-line instructions to create a profile and upload CV

147297
Business Unit Profile
About Raytheon:
Raytheon UK is a subsidiary of Raytheon Company. We are a prime contractor and major supplier to the UK Ministry of Defence and have developed strong capabilities in mission systems integration in defence, National & Cyber security and commercial markets.

Raytheon UK also designs, develops and manufactures a range of high-technology electronic systems and software solutions at its facilities in Harlow, Glenrothes, Gloucester, Manchester Waddington and Broughton.

Raytheon Company, with 2017 sales of $25 billion and 64,000 employees, is a technology and innovation leader specialising in defence, civil government and cyber security solutions.

With a history of innovation spanning 96 years, Raytheon provides state-of-the-art electronics, mission systems integration, C5ITM products and services, sensing, effects, and mission support for customers in more than 80 countries. Raytheon is headquartered in Waltham, Mass
Relocation Eligible
Yes
Clearance Type
SC
Expertise
Program Management
Type Of Job
Full Time
Work Location
United Kingdom - Glenrothes
Apply
Explore job location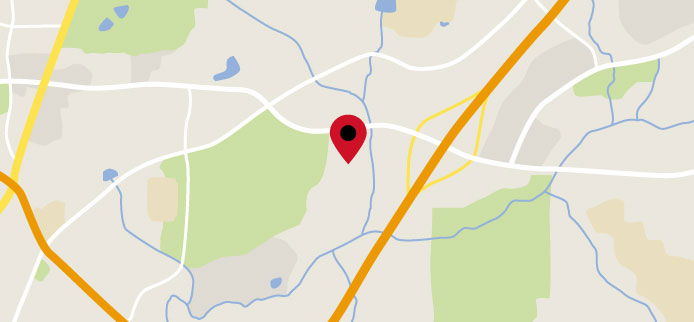 Explore nearby restaurants, airports, gyms, banks, and more. View the map to see more information.
View Map
Upcoming Events
U of Arizona- Engineering/STEM Next Day Screens - Fall 2019
Time: 8:00 am MT - 5:00 pm MT Address: Student Union Memorial Center 1303 E. University Blvd. Suite 411 Tucson, Arizona 85721 Type: Campus Screens
U. of Arizona - Eller EXPO (Finance LDP) - Undergrad (Fall 2019)
Time: 11:00 am MT - 4:00 pm MT Address: McClelland Atrium, 2nd Floor 1130 E. Helen St. Tucson, Arizona 85721 Type: Campus Career Fair
MSU Fall Career Days - Engineering & Technology Fall 2019
Time: 4:00 pm ET - 7:00 pm ET Address: Spartan Stadium 891 Birch Rd East Lansing, Michigan 48824-5005 Type: Campus Career Fair
MSU Fall 2019 AES Networking Mixer
Time: 7:00 pm ET - 8:30 pm ET Address: , Type: Networking Event
New Mexico State U. - Career Expo (Fall 2019)
Time: 9:00 am MT - 3:00 pm MT Address: Corbett Center Student Union 3rd Floor Ballrooms 1600 International Mall Las Cruces, New Mexico 88003 Type: Campus Career Fair
U. Texas, San Antonio Campus Screens - Fall 2019
Time: 8:30 am CT - 5:00 pm CT Address: UTSA Career Center 1 UTSA Circle San Antonio, Texas 78249 Type: Campus Screens