Senior Production Specialist
Apply
Requisition ID 131806BR
Date updated 02/13/2019
Summary of Role:

To control daily running and organisation of all labour and material within designated manufacturing area. Communicate via written change over with other shift team leads and IPT members.

Provide stand in support for manufacturing management due to holidays and absence.

Lead Hand 2 should be able to input changes in production target schedules and will be expected to plan ahead assessing and co- coordinating training requirements for future business and flexibility.

Main Duties:


To lead team to meet daily shift schedules and maintaining OTD
Participation in the creation/ co-ordination of training for direct staff
Be focal point for communication with manufacturing management
- Key cell activities
- People management
Take ownership and responsibility for the control of WIP and SAP accuracy
Be proactive in managing safety standards within the cell areas to support site safety targets
To plan future training requirements
Highlight potential disciplinary issues.
Report potential misses to targets pro actively
Cover other team leaders absence
Monitor operator's ability to follow specifications precisely.
Act as critical communication link between support groups - process, equipment, quality, facilities etc.
Maintain documentation pertaining to attendance, holidays, material consumption.
Lead by example.
Provide input for goals reviews and carry out mid year and year end performance appraisals for all direct staff reports
Candidate Requirements:
Essential:
Lead hand experience (min 2 year Lead hand 1)
Demonstrate from previous work experience that the key responsibilities are proven
Ability to work from instruction both verbal and written
Effective communicator
IT literate –SAP, excel, word
Desirable:
Self motivated
Flexibility
Ability to work with all levels of people within IPT
Effective team player and team builder
About Raytheon:
Raytheon UK is a subsidiary of Raytheon Company. We are a prime contractor and major supplier to the UK Ministry of Defence and have developed strong capabilities in mission systems integration in defence, National & Cyber security and commercial markets. Raytheon UK also designs, develops and manufactures a range of high-technology electronic systems and software solutions at its facilities in Harlow, Glenrothes, Gloucester, Manchester Waddington and Broughton.
Raytheon Company, with 2016 sales of $24 billion and 63,000 employees, is a technology and innovation leader specialising in defence, civil government and cybersecurity solutions. With a history of innovation spanning 95 years, Raytheon provides state-of-the-art electronics, mission systems integration, C5ITM products and services, sensing, effects, and mission support for customers in more than 80 countries.

Raytheon

is headquartered in Waltham, Massachusetts.

Raytheon Career Development:

Raytheon has a wealth of resources available to help you develop your career from the moment you join. Activities range from on-line learning modules, to external training and support for taking professional qualifications relevant to your role.

Standard Benefits:
25 days holiday + statutory holidays
Contributory Pension Scheme
Life Assurance
Flexible Benefits
Enhanced sick pay scheme


Diversity:

Diversity is a core business imperative at Raytheon. We are an equal opportunity employer that promotes inclusiveness and always employs the best professionals for the job. Having a diverse workforce allows Raytheon to draw upon a range of different ideas and experiences which supports growing our business and creates an environment where everyone has an equal opportunity for success.


Please also view the Raytheon video: http://www.raytheon.com/ourcompany/ourculture/







131806
Relocation Eligible
No
Clearance Type
SC
Expertise
Manufacturing
Type Of Job
Full Time
Work Location
United Kingdom - Glenrothes
Apply
Explore job location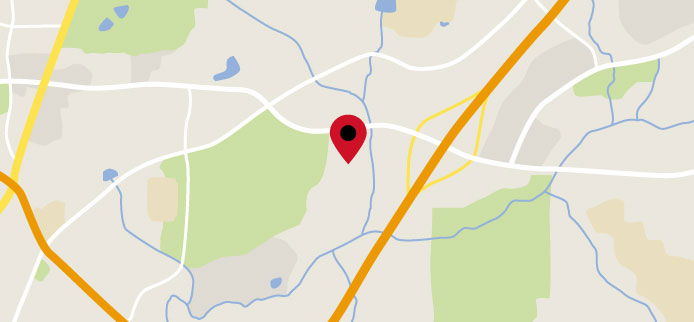 Explore nearby restaurants, airports, gyms, banks, and more. View the map to see more information.
View Map
Upcoming Events
U of Arizona - STEM Information Session - Spring 2019
Time: 5:00 pm MT - 6:00 pm MT Address: Student Engagement & Career Development (SUMC, 411) 1303 E. University Blvd Bldg. #17, Suite 411 Tucson, Arizona 85721 Type: Information Session
ECPI BUS/CIS/EET Spring Career Fair 2019
Time: 12:00 pm ET - 2:00 pm ET Address: ECPI University 5555 Greenwich Rd SUITE 300 Virginia Beach, Virginia 234612 Type: Professional Career Fair
Fort Sill SFL-TAP Career Fair
Time: 10:30 am CT - 2:00 pm CT Address: Rinehart Fitness Center 2730 Bragg Road Fort Sill, Oklahoma Type: Professional Career Fair
RMS March 2019 MTE and Quality Hiring Event
Time: 9:00 am PT - 5:00 pm PT Address: Hilton El Conquistador 10000 N Oracle Rd Tucson, 85704 Type: Other
U of Arizona - Next Day Screens (Spring 2019)
Time: 9:00 am MT - 5:00 pm MT Address: Old Engineering Building E. University Blvd. Rooms 101, 204, 302 Tucson, Arizona 85719 Type: Campus Screens
UMass Lowell Spring 2019 Career Fair
Time: 4:00 pm ET - 7:00 pm ET Address: UML Tsongas Center 300 Arcand Drive Lowell, Massachusetts 01852 Type: Campus Career Fair