Senior Finance Analyst (Global Sensors UK)
Apply
Requisition ID 130329BR
Date updated 01/10/2019
Role: Senior Finance Analyst (Global Sensors UK)
Req ID: 130329BR
Location: Glenrothes
An exciting opportunity has arisen for a Senior Finance Analyst to join the Global Sensors Team in Scotland. The role will provide Business Program Partnering and Finance support to the Power Team. As Teams are located at both the Glenrothes facility and Iona House, the individual will be expected to divide their time between the two locations as appropriate. This key position is part of the Global Sensors Team, an area of the business that is moving at a fast past with a strong sales forecast and further potential for growth.
Reporting to the Senior Finance Manager – Global Sensors UK, the Senior BPF will be responsible for providing high quality business partnering and accurate, actionable financial analysis and insight to the Power and Training business lead and to Finance leaders across Raytheon UK and US.
The individual must have the resilience to work in a pressured environment and will be relied upon to provide proactive strategic input and leadership across the Business Programme Finance team. The individual will ensure compliance with financial governance and policy requirements; 5 year plan strategic planning; project accounting (EACs); monthly business forecasting and reporting; balance sheet reviews; cash and foreign exchange management.
Key Responsibilities:
Main Duties:
Providing control and guidance on program accounting and controls, including monitoring of weekly metrics and providing actionable insight to the Business Teams.
Consolidation of the Power business area and driving standardised reporting across the business through Cognos.
Responsible for financial management and reporting on key metrics including Actuals and Forecast for the Power area and providing weekly reports to the Business Lead of Power and Training.
Working with Business Lead of Power & Training, establish AOP budget and five year plan targets. Support the business risk & opportunities process (development, analysis, mitigation & review) Develop and provide support to the Program Team for Quarterly Estimate at Completion (EAC) processes
Supporting new business proposals for Gate Reviews including advising on: pricing strategy, basis-of-estimate generation; foreign exchange management; risk and opportunities management; contract negotiation support.
Develop meaningful financial analysis to support new business investment decisions including supporting input into monthly Investment Committee.
Ad-hoc analysis and decision support
Act as the "financial conscience" of the business and ensure Business and Financial Policy adherence
Work closely with Financial Planning and Analysis, Business Programme Finance and Central Finance Services, ensuring seamless communication on financial issues
Building a network with all Stakeholders, including US Finance Teams to provide regular reporting on key metrics and EAC performance.
Champion best practice and look to improve systems and processes

Candidate Requirements:

Essential:
Part qualified / Qualified accountant (CIMA preferred) with proven relevant commercial experience in a similar defence or complex contracting environment;
Resilience to work in a fast-paced, changing organisation;
Commercially astute and adept at strategic planning
Proactive, analytical and inquisitive
Excellent communication and presentation skills.
Experience of working with SAP, Cognos Advanced Excel.
Experience of effective management of programmes using Earned Value Management (EVM)

Desirable:
Foreign Exchange / Treasury experience beneficial
Have an existing security clearance or able & willing to achieve a level of security clearance
Raytheon Career Development:
Raytheon has a wealth of resources available to help you develop your career from the moment you join. Activities range from on-line learning modules, to external training and support for taking professional qualifications relevant to your role.
Standard Benefits:
• 25 days holiday + statutory public holidays
• Contributory Pension Scheme (up to 10.5% company contribution)
• 6 times salary 'Life Assurance'
• Flexible Benefits scheme with extensive salary sacrifice scheme's.
• Enhanced sick pay scheme
• Enhanced Family Friendly Policies, including enhanced Maternity, Paternity & Shared Parental leave.
• 37hr working week, with an early finish Friday (hours may vary depending on role, job requirement or site specifics arrangements). Flexible working arrangements may be considered depending on the role and subject to line manager approval.
• Canteen facilities available at Harlow & Glenrothes sites and Manchester & Gloucester offer free snacks & drinks (hot & cold).
Diversity:
Diversity is a core business imperative at Raytheon. We are an equal opportunity employer that promotes inclusiveness and always employs the best professionals for the job. Having a diverse workforce allows Raytheon to draw upon a range of different ideas and experiences which supports growing our business and creates an environment where everyone has an equal opportunity for success. Raytheon UK pro-actively encourages diversity of ideas, thoughts, and networking opportunities and has created Employee Resource Groups (ERGs) including Raytheon Women's Network, YesNet (Young Employees Success Network), D&I counsel, Reservist Network etc and all Raytheon employees are welcome to participate regardless of their background.
Raytheon Application Process
To apply visit the link to the website http://jobs.raytheon.com/united-kingdom/search/
and search for Req ID: 117319BR. Please complete the on-line instructions to create a profile and upload CV.
Please also view the Raytheon video: http://www.raytheon.com/ourcompany/ourculture/
130329
Business Unit Profile
About Raytheon:
Raytheon UK is a subsidiary of Raytheon Company. We are a prime contractor and major supplier to the UK Ministry of Defence and have developed strong capabilities in mission systems integration in defence, National & Cyber security and commercial markets. Raytheon UK also designs, develops and manufactures a range of high-technology electronic systems and software solutions at its facilities in Harlow, Glenrothes, Gloucester, Manchester Waddington and Broughton.
Raytheon Company, with 2017 sales of $25 billion and 64,000 employees, is a technology and innovation leader specialising in defence, civil government and cybersecurity solutions. With a history of innovation spanning 96 years, Raytheon provides state-of-the-art electronics, mission systems integration, C5ITM products and services, sensing, effects, and mission support for customers in more than 80 countries. http://www.raytheon.com/Raytheon is headquartered in Waltham, Mass
Relocation Eligible
No
Clearance Type
SC
Expertise
Accounting
Finance
Type Of Job
Full Time
Work Location
United Kingdom - Glenrothes
Apply
Explore job location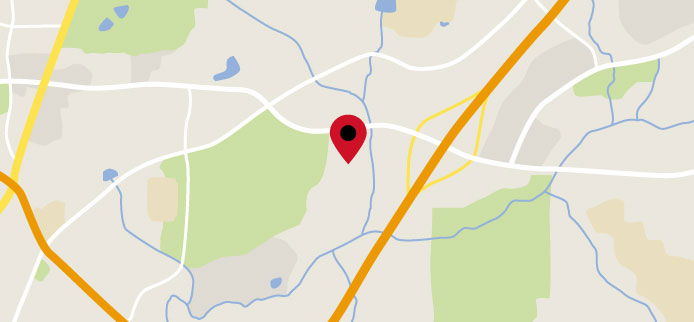 Explore nearby restaurants, airports, gyms, banks, and more. View the map to see more information.
View Map
Upcoming Events
University of Arizona Engineering iExpo - Spring 2019
Time: 10:00 am MT - 4:00 pm MT Address: Student Union Memorial Center 1303 E. University Blvd. 3rd Floor Tucson, Arizona 85719 Type: Campus Career Fair
U of Arizona - Engineering Tech Talk - Spring 2019
Time: 6:00 pm MT - 7:00 pm MT Address: Student Engagement & Career Development (SUMC, 411) 1303 E. University Blvd Bldg. #17, Suite 411 Tucson, Arizona 85721 Type: Tech Talk
Georgia Tech- Engineering Tech Talk (Spring 2019)
Time: 6:00 pm ET - 7:00 pm ET Address: Georgia Tech Student Center 350 Ferst Drive NW Crescent Room, 2nd Floor Atlanta , Georgia 30332 Type: Information Session
Georgia Tech Institute - ECE Career Fair (Spring 2019)
Time: 10:00 am ET - 4:00 pm ET Address: Christopher Klaus Advanced Computing Building 266 Ferst Drive Atlanta, Georgia 30332-0765 Type: Campus Career Fair
Georgia Tech Grand Challenge Industry Panel
Time: 5:00 pm ET - 7:30 pm ET Address: Georgia Tech Student Center 350 Ferst Drive NW Crescent Room, 2nd Floor Atlanta , Georgia 30332 Type: Employer Panel
Veteran's Virtual Open House
Time: 11:30 am CT - 1:00 pm CT Address: , Type: Professional Career Fair
Register