Programme Manager
Apply
Requisition ID 154718BR
Date updated 01/13/2020
Job Title: Programme Manager
Req ID: 154718BR
Location(s): Glenrothes


Summary of Role:
Delivery of Weapon programmes, developing new programme opportunities, point of contact with key customer officials. To liaise closely with Customers and Suppliers, to ensure open communication channels at all times and to establish strong, trusting relationships.

Main Duties:
The PM will be responsible for the delivery of high profile projects including:

•business growth, bid and proposal management
•act as the interface from the project into key product teams to ensure that the customer and project requirements are fully understood and actioned
•work in conjunction with other functional teams, to ensure that the required resources are available
•be able to manage and work within agreed budgets, and forecast cost to complete. This will form a key measure of the success of the position.
•Identify project risks and opportunities, quantify and produce mitigation, capture and contingency plans.
•Develop strong relationships with the customers and subcontractors to ensure that they are meeting their commitments to the project.


Candidate Requirements:

•A successful track record in setting up and executing full lifecycle development programmes
•A skilled manager who can anticipate problems, and plan to mitigate them.
•An able communicator in verbal, written and presentational forms including at board level.
•Able to manage and work within agreed budgets.
•Ability to establish and nurture customer relationships.
Raytheon Career Development:
Raytheon has a wealth of resources available to help you develop your career from the moment you join. Activities range from on-line learning modules, to external training and support for taking professional qualifications relevant to your role.
Standard Benefits:
•25 days holiday + statutory holidays
•Contributory Pension Scheme
•Life Assurance
•Flexible Benefits
•Enhanced sick pay scheme
Diversity:
Diversity is a core business imperative at Raytheon. We are an equal opportunity employer that promotes inclusiveness and always employs the best professionals for the job. Having a diverse workforce allows Raytheon to draw upon a range of different ideas and experiences which supports growing our business and creates an environment where everyone has an equal opportunity for success.
Raytheon Application Process
To apply visit the link to the website http://jobs.raytheon.com/united-kingdom/search/
and search for Req ID:154718BR. Please complete the on-line instructions to create a profile and upload CV.
Please also view the Raytheon video: http://www.raytheon.com/ourcompany/ourculture/
154718
Business Unit Profile

About Raytheon:

Raytheon UK is a subsidiary of Raytheon Company. We are a prime contractor and major supplier to the UK Ministry of Defence and have developed strong capabilities in mission systems integration in defence, National & Cyber security and commercial markets. Raytheon UK also designs, develops and manufactures a range of high-technology electronic systems and software solutions at its facilities in Harlow, Glenrothes, Gloucester, Manchester Waddington and Broughton.

Raytheon Company, with 2017 sales of $25 billion and 64,000 employees, is a technology and innovation leader specialising in defence, civil government and cybersecurity solutions. With a history of innovation spanning 96 years, Raytheon provides state-of-the-art electronics, mission systems integration, C5ITM products and services, sensing, effects, and mission support for customers in more than 80 countries. http://www.raytheon.com/Raytheon is headquartered in Waltham, Mass

Relocation Eligible
No
Clearance Type
SC
Expertise
Program Management
Type Of Job
Full Time
Work Location
United Kingdom - Glenrothes
Apply
Explore job location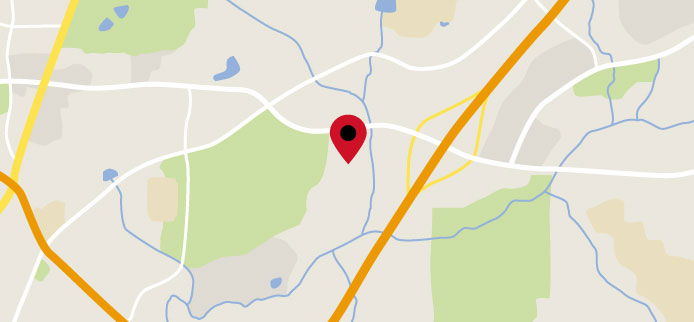 Explore nearby restaurants, airports, gyms, banks, and more. View the map to see more information.
View Map
Upcoming Events
U. Illinois, Urbana-Champaign, Information Session - Spring 2020
Time: 6:00 pm CT - 7:00 pm CT Address: University of Illinois at Urbana-Champaign Illini Union, Room 210 1401 W. Green Street Urbana, Illinois 61801 Type: Information Session
U. Illinois, Urbana-Champaign, Engineering Career Fair - Spring 2020
Time: 2:00 pm CT - 6:00 pm CT Address: University of Illinois at Urbana-Champaign Activities & Recreation Center (ARC) 201 E. Peabody Drive Champaign, Illinois 61820 Type: Campus Career Fair
U. of Michigan - Engineering Information Session (Winter 2020)
Time: 6:00 pm ET - 7:30 pm ET Address: North Campus DOW Bldg, Room 2150 2300 Hayward Street Ann Arbor, Michigan 48109 Type: Information Session
Mississippi State University Career Fair
Time: 9:00 am CT - 4:00 pm CT Address: Humphrey Coliseum 55 Bailey Howell Drive Mississippi State, Mississippi 39762 Type: Campus Career Fair
Register
Collin College - Spring Creek Campus
Time: 10:00 am MT - 2:00 pm MT Address: Collins College - Spring Creek Campus 2800 E Spring Creek Parkway Plano, Texas 75074 Type: Campus Career Fair
UAH Spring 2020 Career Fair
Time: 8:30 am CT - 1:00 pm CT Address: University Fitness Center 500 John Wright Drive Huntsville, Alabama 35805 Type: Campus Career Fair