Manufacturing Apprentice x 3
Apply
Requisition ID 131648BR
Date updated 02/13/2019
Summary of Role:
Work within the Manufacturing Engineering function as part of the Production and Operations team. It is a four year programme, with the one day per week spent at University and the other days on-site at Glenrothes on a rotational assignment in each of the production areas with Weapons and Global Sensors.
This apprenticeship leads to an Honours Degree in Electronic or Mechanical Engineering.
Main Duties:
Key responsibilities will be to work closely with the Production / Process / Test / Equipment engineers in each of the Manufacturing areas to learn manufacturing principles related to the planning and execution of customer requirements.
You will experience the manufacturing techniques and metrics used on a daily basis in order to meet on time delivery commitments to our customers at the required quality standards, within the allocated budgets.
There will be an expectation that you participate in our Raytheon Six Sigma Specialist training and complete a specialist project. This will result in you becoming a qualified R6s specialist.
Work with customer data & requirements.
Apprenticeship Programme:
On joining Raytheon, you will undertake a structured four year apprenticeship programme which will incorporate theoretical study at university in electronic or mechanical engineering. Experiential learning throughout the four years will be undertaken in the four years, on-site at Glenrothes, on a rotational assignment in each of the production areas.
Candidate Requirements:
Essential:
Higher Maths

Highers in science subject

Self motivating and able to use initiative

Able to work well in teams

Able to communicate well with both technical and production personnel

Good at problem solving.

Able to take instruction & act upon
About Raytheon:
Raytheon UK is a subsidiary of Raytheon Company. We are a prime contractor and major supplier to the UK Ministry of Defence and have developed strong capabilities in mission systems integration in defence, National & Cyber security and commercial markets. Raytheon UK also designs, develops and manufactures a range of high-technology electronic systems and software solutions at its facilities in Harlow, Glenrothes, Gloucester, Manchester Waddington and Broughton.
Raytheon Company, with 2017 sales of $25 billion and 64,000 employees, is a technology and innovation leader specialising in defence, civil government and cybersecurity solutions. With a history of innovation spanning 96 years, Raytheon provides state-of-the-art electronics, mission systems integration, C5ITM products and services, sensing, effects, and mission support for customers in more than 80 countries.
Raytheon is headquartered in Waltham, Masshttp://www.raytheon.com/
Raytheon Career Development:
Raytheon has a wealth of resources available to help you develop your career from the moment you join. Activities range from on-line learning modules, to external training and support for taking professional qualifications relevant to your role.
Standard Benefits:
·
25 days holiday + statutory public holidays
·
Contributory Pension Scheme (up to 10.5% company contribution)
·
6 times salary 'Life Assurance'
·
Flexible Benefits scheme with extensive salary sacrifice scheme's.
·
Enhanced sick pay scheme
·
Enhanced Family Friendly Policies, including enhanced Maternity & Shared Parental leave.
·
37hr working week, with an early finish Friday (hours may vary depending on role, job requirement or site specifics arrangements). Flexible working arrangements may be considered depending on the role and subject to line manager approval.
·
Canteen facilities available at Harlow & Glenrothes sites with free snacks & drinks (hot & cold) available at others
Diversity:
Diversity is a core business imperative at Raytheon. We are an equal opportunity employer that promotes inclusiveness and always employs the best professionals for the job. Having a diverse workforce allows Raytheon to draw upon a range of different ideas and experiences which supports growing our business and creates an environment where everyone has an equal opportunity for success. Raytheon UK pro-actively encourages diversity of ideas, thoughts, and networking opportunities and has created Employee Resource Groups (ERGs) including Raytheon Women's Network, YesNet (Young Employees Success Network), D&I counsel, Reservist Network etc and all Raytheon employees are welcome to participate regardless of their background.
131648
Relocation Eligible
No
Clearance Type
SC
Expertise
Manufacturing
Type Of Job
Full Time
Work Location
United Kingdom - Glenrothes
Apply
Explore job location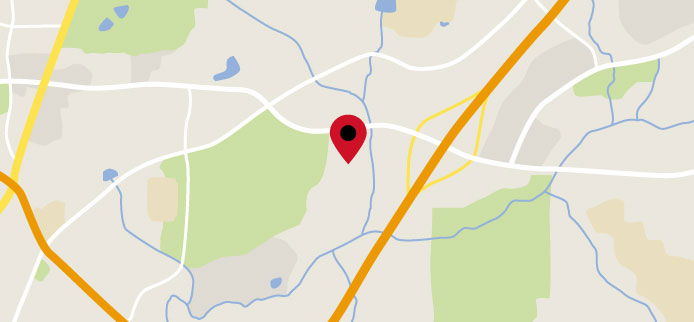 Explore nearby restaurants, airports, gyms, banks, and more. View the map to see more information.
View Map
Upcoming Events
U of Arizona - Next Day Screens (Spring 2019)
Time: 9:00 am MT - 5:00 pm MT Address: Old Engineering Building E. University Blvd. Rooms 101, 204, 302 Tucson, Arizona 85719 Type: Campus Screens
UMass Lowell Spring 2019 Career Fair
Time: 4:00 pm ET - 7:00 pm ET Address: UML Tsongas Center 300 Arcand Drive Lowell, Massachusetts 01852 Type: Campus Career Fair
UT Arlington On-Campus Interviews - Spring 2019
Time: 9:00 am CT - 4:45 pm CT Address: Career Development Center 300 W. 1st Street, Suite 180S Arlington, Texas 76019 Type: Campus Screens
TSTC Waco's Industry Job Fair
Time: 9:00 am CT - 1:00 pm CT Address: TSTC Student Recreation Center 3801 Campus Dr Waco, 76705 Type: Campus Career Fair
Register
IDS - Second Annual Career Fair
Time: 8:00 am PT - 5:30 am PT Address: Essex North Shore Agricultural & Technical School 565 Maple St Danvers, Massachusetts 01923 Type: Professional Career Fair
Referral Interview Day
Time: 9:00 am PT - 5:00 pm PT Address: , Type: Professional Open House