IT Remote Site Services Analyst
Apply
Requisition ID 150726BR
Date updated 11/25/2019
Job Title: IT Remote Site Services Analyst
Glenrothes

Summary of Role
Raytheon UK has an opportunity for an experienced IT Remote Site Services Analyst to join the Remote Site Services Team within the UK Information Technology function. The function will be highly visible to remote sites and key Programmes and will be responsible for the delivery of front line services as a key part of the face of IT, to successfully enable our expanding business and assure operational delivery of critical services.

The IT Site Services Analyst is responsible for the day to day IT support for all users across Raytheon UK. The IT Remote Site Services Analyst will own reporting of incidents, problems and requests through to a successful resolution and technical project support within their area. The function is a key part of our highly visible 'shop front', responsible for the delivery of front line services to remote sites.

Main Duties

•Ensures IT services are delivered in a repeatable way that exceeds customer expectations, maintaining consistent high levels of satisfaction.
•Maintains an overall understanding of all the business systems and applications with the remote site user base.
•Teams with other Remote Site Service Analysts to ensure that delivery of all IT services delivered from this function are highly responsive and communicative, effectively prioritised and timely.
•Participates in continuous improvement, simplification and automation to support efficiency and collaboration across the IT team.
•Proactively report and progress incident and problem resolution and service request handling through collaboration with supply side competency centres.
•Create and maintain appropriate system documentation and support procedures.
•Ensure appropriate OLAs & SLAs are adhered to within the scope and service of this role, overseeing diverse and complex customer service events that require drive and focus to resolve.
•Perform out of hours as part of an on call team.
•Carry out a programme of daily/weekly/monthly checks and develop approaches to improve, streamline and automate the health status of the environment and associated reporting.
•Ensure works are completed in line with all relevant Health and Safety policies and guidelines.
•Ensure IT services comply with IS assurance, governance and policies enabling operation with confidence.
•Participate in scheduled BCP/DR exercises.
•Influence locally based colleagues, creating trusted relationships and driving higher levels of engagement with our colleagues and customers.
•Support the effective transition of business change into business as usual operation ensuring minimal business impact.
•Support the development self service capability tools for the IT function such as help and support guides, FAQ�s, Wiki's, etc.
•Deliver cross functional improvement projects were applicable utilising the Raytheon 6 Sigma methodology.
•Carry out any other operational duties as reasonably required.


Demonstrable Skills and Levels - SFIA Foundation Definitions

•Autonomy - Works under general direction within a clear framework of accountability. Exercises substantial personal responsibility and autonomy. Plans own work to meet given objectives and processes.
•Influence - Influences customers, suppliers and partners at account level. May have some responsibility for the work of others and for the allocation of resources. Participates in external activities related to own specialism. Makes decisions which influence the success of projects and team objectives.
•Complexity - Work includes a broad range of complex technical or professional activities, in a variety of contexts. Investigates, defines and resolves complex issues.
•Business Skills - Selects appropriately from applicable standards, methods, tools and applications. Communicates fluently, orally and in writing, and can present complex information to both technical and non-technical audiences. Facilitates collaboration between stakeholders who share common objectives. Plans, schedules and monitors work to meet time and quality targets. Rapidly absorbs new information and applies it effectively. Maintains an awareness of developing technologies and their application and takes some responsibility for driving own development.


Candidate Requirements

Essential

•High levels of hands-on experience with enterprise technologies such as Active directory, SCOM, SCEP, Xendesktop and Appsense to support colleagues across the enterprise.
•Experience of supporting various types of business systems, using technical tools as appropriate to perform and automate tasks e.g. monitoring, backup/restore
•Demonstrated advanced knowledge of IT troubleshooting techniques, computing technologies and desktop support.
•Previous experience within IT environments including operation, project delivery and troubleshooting across user devices, servers and networking.
•Previous experience providing 2nd & 3rd line IT Infrastructure support for key systems and services across a multi-site business or environment.
•A champion of customer experience ensuring a consistent level of service is delivered
•Proven track record in engaging with colleagues calmly and positively during challenging scenarios and an ability to explain technical concepts in plain English to non-technical audiences.
•Training and knowledge of health and Safety risk assessments, method statements and safe working practices.
•ITIL qualifications and practical application experience within a service centric organisation.
•Excellent communication skills - written, verbal, presentation and influencing, at all levels within an organisation.
•Operates with minimal supervision, providing IT services at geographically dispersed sites within the UK.
•Strong knowledge of Service Desk call progression, owning incidents until resolved and Service Management software solutions..
•Willingness to travel to supported locations as required.
•SC cleared or the ability to become SC cleared.

Desirable

•IT technical certifications (Microsoft, CompTIA A+, Cisco, Citrix etc)
•Bachelor's degree in Information Technology, Engineering, Science, or Mathematics, although significant experience and track record with tertiary qualifications is acceptable.
•Experience working in complex regulated environments, ideally cyber, security or defence.
•Demonstrable track record of service and process improvement.
•Experience of service desk tool sets, specifically ServiceNow

Standard Benefits:

 25 days holiday + statutory public holidays
 Contributory Pension Scheme (up to 10.5% company contribution)
 6 times salary 'Life Assurance'
 Flexible Benefits scheme with extensive salary sacrifice scheme's.
 Enhanced sick pay scheme
 Enhanced Family Friendly Policies, including enhanced Maternity & Shared Parental leave.
 37hr working week, with an early finish Friday (hours may vary depending on role, job requirement or site specifics arrangements). Flexible working arrangements can be considered depending on the role and subject to line manager approval.

150726
Business Unit Profile
About Raytheon:
Raytheon UK is a subsidiary of Raytheon Company. We are a prime contractor and major supplier to the UK Ministry of Defence and have developed strong capabilities in mission systems integration in defence, National & Cyber security and commercial markets. Raytheon UK also designs, develops and manufactures a range of high-technology electronic systems and software solutions at its facilities in Harlow, Glenrothes, Gloucester, Manchester Waddington and Broughton.
Raytheon Company, with 2017 sales of $25 billion and 64,000 employees, is a technology and innovation leader specialising in defence, civil government and cybersecurity solutions. With a history of innovation spanning 96 years, Raytheon provides state-of-the-art electronics, mission systems integration, C5ITM products and services, sensing, effects, and mission support for customers in more than 80 countries. http://www.raytheon.com/Raytheon is headquartered in Waltham, Mass

Raytheon Career Development:
Raytheon has a wealth of resources available to help you develop your career from the moment you join. Activities range from on-line learning modules, to external training and support for taking professional qualifications relevant to your role.
Standard Benefits:
• 25 days holiday + statutory public holidays
• Contributory Pension Scheme (up to 10.5% company contribution)
• 6 times salary 'Life Assurance'
• Flexible Benefits scheme with extensive salary sacrifice scheme's.
• Enhanced sick pay scheme
• Enhanced Family Friendly Policies, including enhanced Maternity, Paternity & Shared Parental leave.
• 37hr working week, with an early finish Friday (hours may vary depending on role, job requirement or site specifics arrangements). Flexible working arrangements may be considered depending on the role and subject to line manager approval.
• Canteen facilities available at Harlow & Glenrothes sites and Manchester & Gloucester offer free snacks & drinks (hot & cold).

Diversity:
Diversity is a core business imperative at Raytheon. We are an equal opportunity employer that promotes inclusiveness and always employs the best professionals for the job. Having a diverse workforce allows Raytheon to draw upon a range of different ideas and experiences which supports growing our business and creates an environment where everyone has an equal opportunity for success. Raytheon UK pro-actively encourages diversity of ideas, thoughts, and networking opportunities and has created Employee Resource Groups (ERGs) including Raytheon Women's Network, YesNet (Young Employees Success Network), D&I counsel, Reservist Network etc and all Raytheon employees are welcome to participate regardless of their background.

Raytheon Application Process
To apply visit the link to the website http://jobs.raytheon.com/united-kingdom/search/
and search for Req ID: 114184BR. Please complete the on-line instructions to create a profile and upload CV.
Please also view the Raytheon video: http://www.raytheon.com/ourcompany/ourculture/
Relocation Eligible
No
Clearance Type
SC
Expertise
Information and Knowledge Systems
Type Of Job
Full Time
Work Location
United Kingdom - Glenrothes
Apply
Explore job location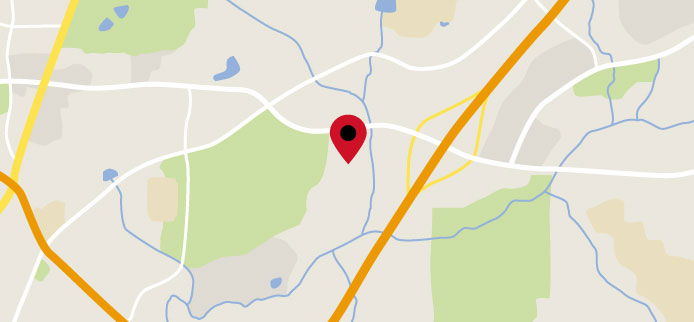 Explore nearby restaurants, airports, gyms, banks, and more. View the map to see more information.
View Map