Commercial and Supply Chain Graduate Leadership Development Programme-Glenrothes
Apply
Requisition ID 119025BR
Date updated 09/04/2018
Commercial and Supply Chain Graduate Leadership Development ProgrammeLocation(s):
Glenrothes.
Application:
Submit a CV and cover letter (explaining why you have applied for the role, and to Raytheon UK) directly to our careers website. Attach the most recent university module transcript to your application.
Summary of Role:
Successful applicants will commence a 2-year Commercial and Supply Chain Management Graduate Programme. The programme is designed to provide a wide understanding of Commercial and Supply Chain (including Sub Contract Management). Assigned to a business area you will support contracts and orders with business clients and suppliers where you will be assigned activities to help you grow your commercial acumen and key business competencies.
To be considered for this programme you will demonstrate a high level of energy in pursuing work objectives and a total commitment to achieving successful outcomes, as evidenced by your academic results and extra-curricular activities. You will have long-term ambitions with first class communication, planning, relationship building and organisational skills. Commercial and Supply Chain professionals must possess the drive to make a difference to the organisation's bottom line results.
We are looking to take on Graduates who will develop into the company's leaders of the future. On joining Raytheon, you will undertake a structured two-year leadership development programme which will incorporate classroom based and experiential learning alongside your day-to-day work. You will be given a real job from day one and will be expected to start adding value immediately. Additionally by joining Raytheon you will have the opportunity to work within a range of different areas of the business. Enthusiasm for a career in an innovative organisation is essential, as is the ambition to succeed.
Main Duties:
Review of Contract terms and Conditions
Placing of Orders
Review of Agreements (Non Disclosure/Teaming/Licensing etc,)
Process Improvement Projects
Attendance at Customer or Supplier Meetings
Professional Certification Programme (IACCM/CIPS)
Export Compliance
Supplier Selection Process
Earned Value Management
Customer and/or Supplier management
Structured Training Programme
Data gathering and reporting
Graduate Leadership Development Programme Training:
During the first 2 years, in addition to your main role, you'll be assigned various modules to support your career development. These range from business skills to team building activities.
Candidate RequirementsEssential:
2:1 or above undergraduate degree

(Business related degree discipline, Business Studies, Economics or Accounting).

Pre university qualifications equivalent to 120 UCAS points new system or 300 UCAS points old system
Ability to relocate for the role if required, and also travel to various locations as required for the role or training.
Desirable:
2nd Language
Demonstrable leadership experience
Ability to relocate to different UK sites
About Raytheon:
Raytheon UK is a subsidiary of Raytheon Company. We are a prime contractor and major supplier to the UK Ministry of Defence and have developed strong capabilities in mission systems integration in defence, National & Cyber security and commercial markets. Raytheon UK also designs, develops and manufactures a range of high-technology electronic systems and software solutions at its facilities in Harlow, Glenrothes, Gloucester, Manchester Waddington and Broughton.
Raytheon Company, with 2016 sales of $24 billion and 63,000 employees, is a technology and innovation leader specialising in defence, civil government and cybersecurity solutions. With a history of innovation spanning 95 years, Raytheon provides state-of-the-art electronics, mission systems integration, C5ITM products and services, sensing, effects, and mission support for customers in more than 80 countries.

Raytheon

is headquartered in Waltham, Massachusetts.
Raytheon Career Development:
Raytheon has a wealth of resources available to help you develop your career from the moment you join. Activities range from on-line learning modules, to external training and support for taking professional qualifications relevant to your role.
Standard Benefits:
£26,500 salary
£2,000 joining bonus
25 days holiday + statutory holidays
Twice yearly salary review for the first 2 years
Contributory Pension Scheme
Life Assurance
Flexible Benefits
Enhanced sick pay scheme
Diversity:
Diversity is a core business imperative at Raytheon. We are an equal opportunity employer that promotes inclusiveness and always employs the best professionals for the job. Having a diverse workforce allows Raytheon to draw upon a range of different ideas and experiences which supports growing our business and creates an environment where everyone has an equal opportunity for success.
119025
Relocation Eligible
No
Clearance Type
SC
Expertise
Business Administration
Contracts
Supply Chain/Purchasing
Type Of Job
Full Time
Work Location
United Kingdom
United Kingdom - Glenrothes
Apply
Explore job location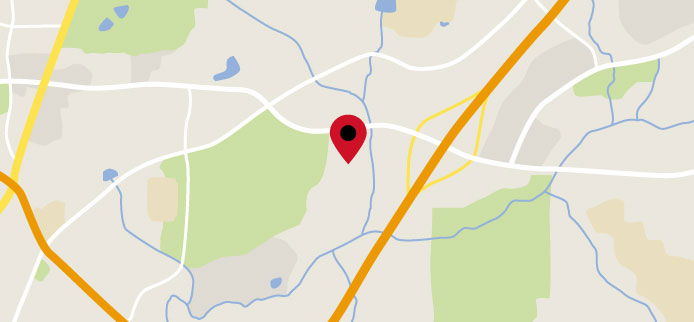 Explore nearby restaurants, airports, gyms, banks, and more. View the map to see more information.
View Map