Business Change Manager (12 Fixed Term Contract)
Apply
Requisition ID 147696BR
Date updated 09/26/2019
Job Title: Business Change Manager (12 Fixed Term Contract)
Req ID: 147696BR
Location: Harlow, Glenrothes, Gloucester or Manchester
Summary of Role:
Raytheon UK is looking for an experienced Project Manager to lead and deliver internal change projects.
This role that will be highly rewarding and high profile, with extensive communication and interfacing with our senior leaders and stakeholders. The role will require excellent organisational and interpersonal skills. Whilst the role will be located at one of our prime facility locations, there will be a requirement to undertake travel to our other UK sites.
Main Duties:
•Responsible for requirements capture, scoping, planning, delivery and reporting, of a number of significant high profile compliance change projects
•Establish effective application of our mature processes and tools to internal change projects
•Build and maintain effective working relationships with subject matter experts, internal and external stakeholders
•Responsible for budget tracking, planning and coordination

Candidate Requirements:
Essential:
. Project management experience in organising, planning and executing large-scale change projects from vision through implementation, employing industry best practice project management process and tools.
. Extensive experience engaging with senior company leadership; ability to effectively communicate with stakeholders of all levels, including leading cross functional teams.
. Analyse interfaces and critical dependencies to highlight issues.
. Proven strategic planning and execution experience
About Raytheon UK
With facilities in Broughton, Waddington, Glenrothes, Harlow, Gloucester and Manchester, Raytheon UK is invested in the British workforce and the development of UK technology. Across the country the company employs 1,700 people and supports 8,000 jobs. As a prime contractor and major supplier to the U.K. Ministry of Defence, Raytheon continues to invest in research and development, supporting innovation and technological advances across the country.
About Raytheon
Raytheon Company, with 2018 sales of $27 billion and 67,000 employees, is a technology and innovation leader specialising in defence, civil government and cyber security solutions. With a history of innovation spanning 97 years, Raytheon provides state-of-the-art electronics, mission systems integration, C5I™ products and services, sensing, effects and mission support for customers in more than 80 countries. Raytheon is headquartered in Waltham, Massachusetts. Follow us on Twitter.
Raytheon Career Development:
Raytheon has a wealth of resources available to help you develop your career from the moment you join. Activities range from on-line learning modules, to external training and support for taking professional qualifications relevant to your role.
Standard Benefits:
. 25 days holiday + statutory public holidays
. Contributory Pension Scheme (up to 10.5% company contribution)
. 6 times salary 'Life Assurance'
. Flexible Benefits scheme with extensive salary sacrifice scheme's.
. Enhanced sick pay scheme
. Enhanced Family Friendly Policies, including Maternity & Shared Parental leave.
. 37hr working week with an early finish Friday. Flexible working arrangements available.
Diversity:
Diversity is a core business imperative at Raytheon. We are an equal opportunity employer that promotes inclusiveness and always employs the best professionals for the job.
Having a diverse workforce allows Raytheon to draw upon a range of different ideas and experiences which supports growing our business and creates an environment where everyone has an equal opportunity for success.
Raytheon UK pro-actively encourages diversity of ideas, thoughts, and networking opportunities and has created Employee Resource Groups (ERGs) including Raytheon Women's Network, YesNet (Young Employees Success Network), Raytheon Reservist Network (RaRe), Raytheon Alliance for Diverse Abilities (RADA) and all work together with our Diversity & Inclusion council. All Raytheon employees are welcome to participate regardless of their background.
As a proud contributor to the HM Armed Forces, Raytheon UK signed the HM Armed Forces covenant in 2014. Due to the varied activities and support to our Armed Forces & Reservists, Raytheon UK has since been awarded the prestigious Covenant 'Gold Award' Employee Recognition.
Raytheon UK recognises that our people are the critical factor in our success, and we strive to provide challenging and rewarding careers.
Raytheon Application Process
To apply visit the link to the website http://jobs.raytheon.com/united-kingdom/search/ and search for Req ID: 147696BR. Please complete the on-line instructions to create a profile and upload CV. To review the Raytheon video: http://www.raytheon.com/ourcompany/ourculture/
147696
Relocation Eligible
No
Clearance Type
Base Line
Expertise
Program Management
Type Of Job
Fixed Term
Work Location
United Kingdom - Glenrothes
United Kingdom - Gloucester
United Kingdom - Harlow
United Kingdom - Manchester
Apply
Explore job location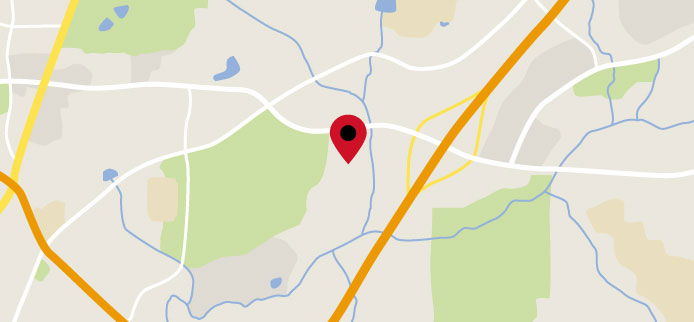 Explore nearby restaurants, airports, gyms, banks, and more. View the map to see more information.
View Map
Upcoming Events
UMass Amherst Information Session
Time: 5:30 pm ET - 6:30 pm ET Address: Conference Center One Campus Center Way University of Massachusetts Amherst, Massachusetts 01003 Type: Information Session
NBVC Career Fair
Time: 9:00 am PT - 2:00 pm PT Address: Naval Base Ventura County 1000 23rd Avenue Port Hueneme, California 93043 Type: Professional Open House
CSULB FLDP Fall 2019 Job & Internship Fair
Time: 12:00 pm PT - 4:00 pm PT Address: California State University - Long Beach - University Student Union 1212 Bellflower Boulevard Long Beach, California 90815 Type: Campus Career Fair
Expo ExpertsThe DC CyberWeek CyberSecurity Career Fair
Time: 9:00 am ET - 6:00 pm ET Address: Marriott Marquis Washington, DC 901 Massachusetts Avenue Northwest Washington, District of Columbia 20001 Type: Professional Career Fair
CSUF STEM Internship & Career Expo Fall 2019
Time: 3:00 pm PT - 6:00 pm PT Address: Titan Student Union 800 N. State College Blvd. Fullerton, California 92831 Type: Campus Career Fair
DMAFB Capstone (Aviation Emphasis)
Time: 8:00 am PT - 12:00 pm PT Address: DMAFB S. Craycroft rd Tucson, Arizona 85708 Type: Professional Career Fair