Integrated Logistics Support Engineer
Apply
Requisition ID 154710BR
Date updated 01/10/2020
Join a highly-respected Australian company and global leader in innovation and technology;
Grow your skills in a dynamic new role applying systems, engineering and project management;
Work with a great team and enjoy free on-site parking located at STIRLING & HENDERSON, WA.
A career at Raytheon Australia will provide you with competitive remuneration and benefits, flexible working conditions and the opportunity to build a successful and rewarding career with one of the world's largest and most technologically advanced companies. This is an exciting new career with the opportunity for an experienced Integrated Logistics Support Engineer, where your unique skills will see you providing key advice to support the decisions made by various key internal and external stakeholders to ensure the Combat System is supportable.
To be successful in this role you will need the ability to develop and execute multiple complex projects in parallel, while working closely with multiple key internal stakeholders on a day-to-day basis to ensure that customer outcomes are being achieved. This is a challenging and rewarding role in support of Australia's Submarine Capability. Working in a friendly team, to meet the needs of our customer - the Royal Australian Navy (RAN) Submarine Force, your role involves direct engagement with peers, Australian Defence Force personnel, capability partners, Technology Support Network colleagues, sub-contractors and suppliers.
Key responsibilities:
Integrated Logistics Support and Logistics Support Analysis of models associated with deliverables such as Reliability Centred Maintenance, Support & Test Equipment, Personnel & Facility Requirements,
Life Cycle Cost Modelling & Analysis.
Development of Combat System logistics deliverables for the Mission and Support systems; supporting both Capability Upgrade (Acquisition) and Capability Update (Sustainment),
Reliability, Maintainability & Availability monitoring and modelling,
Development and review of Integrated Logistics Support plans and deliverables.
Skills, experience and qualifications:
Minimum of 4 years proven experience in acquisition and sustainment environments over a broad range of functions, coupled with experience in the introduction of new technologies/methods.
Relevant tertiary qualifications in Engineering or Supply Chain Management (or relevant equivalent training coupled with experience).
Understanding and wide application of technical theories and concepts in the field of support systems modelling and analysis and sustainment systems in business operations; coupled with a good understanding of related disciplines including systems engineering, maintenance and supply chain systems.
Working knowledge of Logistics Support Analysis and sustainment software packages; coupled with experience in Project Management.
Ability to develop technical solutions to a wide range of problems where the solutions are creative, thorough and practicable - aligned with our organisational objectives.
Successful candidates must be eligible to obtain and maintain Australian Government (Defence) Security Clearance. Eligibility can be found at
http://www.defence.gov.au/agsva
. This position will require availability to travel when required.
When you join Raytheon Australia you are joining a recognised leader and trusted partner in the global defence industry. As the leading systems integrator for our Collins Class Submarines, we provide mission support and solutions to protect, secure and defend our nation - helping to make the world a safer place.
If you are looking for a fast-paced and rewarding career opportunity, click the "Apply" button now or contact us at careers@raytheon.com.au 154710
Business Unit Profile
When you join Raytheon Australia
you are joining a recognised leader and trusted partner in the global defence industry. As the leading systems integrator for our Collins Class Submarines, we provide mission support and solutions to protect, secure and defend our nation - helping to make the world a safer place.
Relocation Eligible
No
Clearance Type
Negative Vetting 1 - Current
Expertise
Engineering Technology
Integration & Test Engineering
Logistics Engineering
Reliability Engineer
Software Engineering
Systems Engineering
Test Engineering
Type Of Job
Full Time
Work Location
Australia - Western Australia
Garden Island
Australia - Western Australia
Henderson
Apply
Explore job location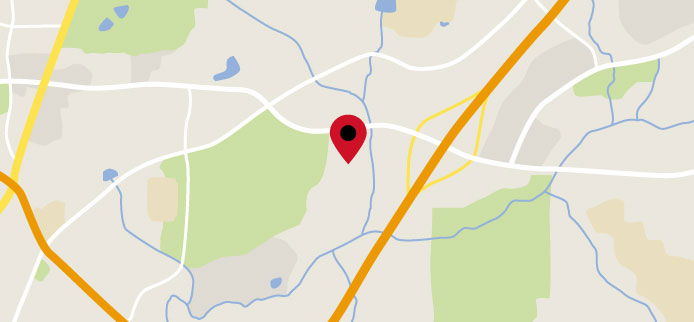 Explore nearby restaurants, airports, gyms, banks, and more. View the map to see more information.
View Map
Related Content
Work on classified projects and enjoy plenty of recognition

Whether you're just starting out on your career journey or a experienced professional, it's important that you feel recognized and rewarded for your contributions.

Raytheon is proud to offer a comprehensive and competitive benefits package to you, your spouse and your eligible children. In addition to protecting you and your family's health and well-being, we offer important income and work/life benefits to meet your needs. Learn More

Turn unique thinking into one-of-a-kind solutions

Diversity. Every company likes to talk about it, but few have embraced it with quite the same commitment as we have here at Raytheon. As a result, diversity has become a competitive imperative and an integral part of our business model, particularly as we continue to grow internationally. Learn More

Work as one to make a difference to millions

Here at Raytheon, we innovate across all domains: from land and sea to air, space, and cyberspace.It's innovation made possible by a strong internal culture and a vision that's shared by Raytheon employees across the globe – a vision of one global team creating trusted, innovative solutions to make the world a safer place. Learn More
Download our Corporate Responsibility Report.