Senior Systems Engineer – Electronic Warfare (Cyber / RF / SIGINT)
Apply
Requisition ID 100317BR
Date updated 07/19/2017
Raytheon Space and Airborne Systems (SAS) Systems Verification Center (SVC) is seeking strong technical innovators passionate about effective application of principled Systems Engineering to deliver world-class product technologies and solutions to our commercial and defense customers.
The Principle Systems Engineer for the Airborne Information Operations (AIO) product area within the Electronic Warfare Systems (EWS) mission area will be responsible for the development, implementation, demonstration and/or qualification of Electronic Warfare Systems that combine RF, Cyber and Signal Intelligence.
The Principle Systems Engineer shall exhibit ingenuity, creativity and resourcefulness. He/She will apply and/or develop highly advanced concepts for a program. The Principle Systems Engineer will have direct knowledge and experience in the implementation of technologies for EW, Cyber and/or Signal Intelligence techniques.The candidate must be knowledgeable of both hardware and software solution integration to deliver value to our Customers.The Principle Systems Engineer shall be knowledgeable in advanced integration and verification methods for the implementation of communication countermeasures.
Required Skills:
Minimum of 6 years professional system engineering experience to include knowledge of Electronic Warfare Systems

Experience in successfully developing Electronic Warfare systems and/or products for commercial, defense, and/or space industries

Ability to model and simulate EW RF and/or Cyber techniques in Matlab or similar tools

Must be a U.S. Citizen with Active (or active within past 24 months) DoD Secret Clearance
Desired Skills:
·
System Architecture Design
·
Familiar with commercial communications waveforms and corresponding counter measures
·
Ability to develop and document countermeasure algorithms
·
Ability to implement and demonstrate countermeasures in software and/or firmware
·
Digital RF Memory Implementations
·
Fusion between Cyber, Signal Intelligence and EW Techniques
·
Cyber techniques and delivery method algorithm development skills
·
Experience with systems engineering, systems integration, simulation and qualification testing
·
Experience with RF Systems Engineering including knowledge of RF performance analysis
·
K
nowledge of the Navy, Air Force and Army EW Customers
·
E
xcellent documentation and communication skills, both written and oral
·
Understanding of Earned Value Management Systems
·
Experienced with completing designs on schedule and within budget
·
Have a record of Patents, Publications, and/or Technical Presentations to industry
·
Active Top Secret/SCI Clearance or proven eligibility
Required Education:
Bachelor's Degree in Science, Technology, Engineering, or Mathematics
Desired Education: Master's or PhD Degree in STEM discipline
This position requires a U.S. person or the ability to obtain an Export Authorization from the appropriate government agency for non-U.S. persons
U.S. Citizenship status is required as this position needs an active U.S. Security Clearance as of day one of employment
100317
Business Unit Profile
Go further. Outdo yourself. Set a mission and accomplish it with Raytheon. As a world-leading supplier of defense and aerospace systems, Raytheon is your partner for achieving professional success. Our Space and Airborne Systems (SAS) is a world leader in integration systems and solutions for advanced missions.

As a Raytheon employee, you will enjoy comprehensive healthcare coverage including medical, prescription drug, vision and dental care, as well as Healthcare & Dependent Care Reimbursement Accounts. Your financial well-being will be supported through our saving and investment plan, stock ownership plan, and retirement benefits. Moreover, we offer flexible work arrangements and provide various other forms of employee assistance.


Discover a place where your aspirations match your goals.
Where talented people can make an impact.
Where challenges are a daily occurrence and rewards always follow.
Make your next move to Raytheon!
Relocation Eligible
Yes
Clearance Type
Secret - Current
Expertise
Systems Engineering
Type Of Job
Full Time
Work Location
IN - Ft. Wayne
Raytheon is an Equal Opportunity/Affirmative Action employer. All qualified applicants will receive consideration for employment without regard to race, color, religion, creed, sex, sexual orientation, gender identity, national origin, disability, or protected Veteran status.
Apply
Explore job location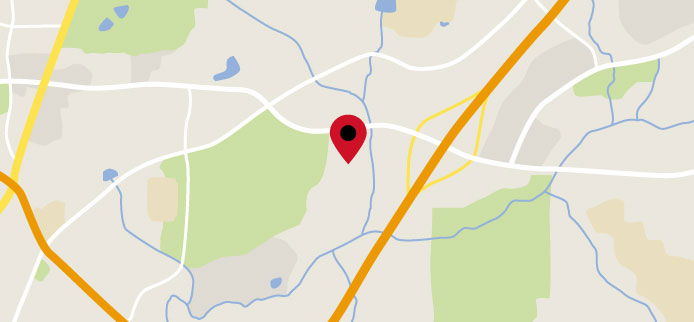 Explore nearby restaurants, airports, gyms, banks, and more. View the map to see more information.
View Map
Related Content
Work on classified projects and enjoy plenty of recognition

Whether you're just starting out on your career journey or a experienced professional, it's important that you feel recognized and rewarded for your contributions.

Raytheon is proud to offer a comprehensive and competitive benefits package to you, your spouse and your eligible children. In addition to protecting you and your family's health and well-being, we offer important income and work/life benefits to meet your needs. Learn More

Turn unique thinking into one-of-a-kind solutions

Diversity. Every company likes to talk about it, but few have embraced it with quite the same commitment as we have here at Raytheon. As a result, diversity has become a competitive imperative and an integral part of our business model, particularly as we continue to grow internationally. Learn More

Work as one to make a difference to millions

Here at Raytheon, we innovate across all domains: from land and sea to air, space, and cyberspace.It's innovation made possible by a strong internal culture and a vision that's shared by Raytheon employees across the globe – a vision of one global team creating trusted, innovative solutions to make the world a safer place. Learn More
Download our Corporate Responsibility Report.
Upcoming Events
UAE Embassy Students' Forum
Time: 9:00 am PT - 5:00 pm PT Address: , Type: Professional Career Fair
Cleareancejobs Virtual Career Fair
Time: 12:00 pm ET - 3:00 pm ET Address: , Type: Professional Career Fair
Recruit Military - San Diego Veterans Job Fair
Time: 11:00 am PT - 3:00 pm PT Address: Scottish Rite Event Center 195 Camino Del Rio South San Diego, California 92108 Type: Professional Career Fair
Raytheon Finance, Estimating and Pricing Virtual Career Fair
Time: 12:00 pm PT - 1:00 pm PT Address: , Type: Professional Career Fair
Recruit Military - Fort Hood Job Fair
Time: 11:00 am CT - 3:00 pm CT Address: Club Hood 24th Street and Wainwright Dr. Ft. Hood, Texas 76544 Type: Professional Career Fair
Raytheon: Veterans AUSA CALIBRE Conference
Time: 11:00 am PT - 1:00 pm PT Address: AUSA Mail Center/Job Fair Attn: Vanessa Gibson 2425 Wilson Blvd. Suite 111 Arlington, Virginia 22201 Type: Professional Career Fair