Senior Procurement Specialist
Apply
Requisition ID 134051BR
Date updated 02/18/2019
Raytheon Space and Airborne Systems (SAS) is seeking a strong candidate to join the SAS RF Microwave Procurement Team. This position will manage medium complexity of items that fall under the RF Waveguide and non-waveguide product lines such as Filters, Amplifiers, Delay Lines, Limiters, Oscillators, switches and multi-functional assembly procurements in support of all SAS locations. The Buyer will be the focal point for interface and communications between the Programs and the Suppliers for these procurements.
Responsibilities include:
Sourcing, negotiating, awarding and documenting purchases for materials and services for RF Microwave Product and major assembly requirements. Procurements will include commercial parts, build to print, and SSOW requirements.
Compiling and analyzing data to perform price analysis as well as reviewing proposals to establish price objectives.
Performing Bid/proposal activities including PIAs, RFIs, and RFQs.
Ensuring that requirements (prime contract, quality, terms and conditions) are properly communicated to suppliers in bid and proposal activity as well as Purchase Orders.
Making source selections using techniques such as best value, Total Cost of Ownership etc.
Performing cost analyses, conducting negotiations, and identifying supplier risks.
Interfacing with internal customers and suppliers to ensure that the material/services are delivered on-time and in accordance with the specifications and quality notes documented in the Purchase Order.
Managing supplier performance to cost, schedule and quality requirements.
Executing to customer requirements including government regulations, public law and Raytheon policies and procedures.
Travel will be required
Required Skills:
4 years of related experience in complex assemblies or relevant experience in a procurement/sub-contracts role.
Ability to read and understand drawings, specifications, and other engineering documents including SOWs
Working knowledge of Public Laws, Federal Acquisition Regulations (FAR/DFAR), and ITAR and import/export requirements
High proficiency in use of Microsoft Products, SAP, on-line PO documentation tools, Supplier management tools, Drawing management systems and general knowledge of Supply Chain processes
Ability to simultaneously manage multiple projects from start to completion
Demonstrated ability to lead negotiations (price, schedule and supplier exceptions to contractual flow down requirements, Terms and Conditions)
Proficiency to perform and comprehend price analyses and source selection/justification
Strong interpersonal skills with proven ability to communicate effectively both verbally and in writing with internal customers and suppliers.
Proven experience in handling multiple decisions based on workload dispersion, program priorities, and competing priorities
U.S. Citizenship status is required as this position will require the ability to access US only data systems.
Desired Skills:
Ability to filter information from multiple sources to drive innovative solutions
Effective at influencing others
Demonstrated ability to quickly assimilate new information, processes and tools.
Strong problem solving skills
Six Sigma or equivalent certification
Must be able to obtain a US Government Security Clearance
Required Education:
Bachelor's Degree BS or BA (preferably in Business Administration, Supply Chain Management, Contract Administration)
134051
Business Unit Profile

Raytheon Space and Airborne Systems (SAS) builds radars and other sensors for aircraft, spacecraft and ships. The business also provides communications and electronic warfare solutions and performs research in areas ranging from linguistics to quantum computing. SAS is headquartered in McKinney, Texas USA. As a global business, our leaders must have the ability to understand, embrace and operate in a multicultural world -- in the marketplace and the workplace. We strive to hire people who reflect our communities and embrace diversity and inclusion to advance our culture, develop our employees, and grow our business.

Raytheon is headquartered in Waltham, Massachusetts. Follow us on Twitter.

Relocation Eligible
No
Clearance Type
None / Not Required
Expertise
Supply Chain/Purchasing
Type Of Job
Full Time
Work Location
MS - Forest
Raytheon is an Equal Opportunity/Affirmative Action employer. All qualified applicants will receive consideration for employment without regard to race, color, religion, creed, sex, sexual orientation, gender identity, national origin, disability, or protected Veteran status.
Apply
Explore job location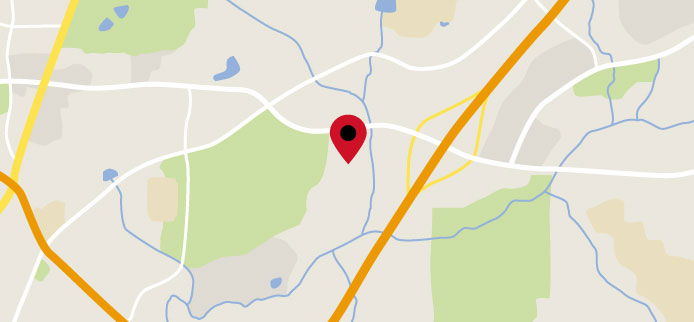 Explore nearby restaurants, airports, gyms, banks, and more. View the map to see more information.
View Map
Upcoming Events
U of Arizona - STEM Information Session - Spring 2019
Time: 5:00 pm MT - 6:00 pm MT Address: Student Engagement & Career Development (SUMC, 411) 1303 E. University Blvd Bldg. #17, Suite 411 Tucson, Arizona 85721 Type: Information Session
ECPI BUS/CIS/EET Spring Career Fair 2019
Time: 12:00 pm ET - 2:00 pm ET Address: ECPI University 5555 Greenwich Rd SUITE 300 Virginia Beach, Virginia 234612 Type: Professional Career Fair
Fort Sill SFL-TAP Career Fair
Time: 10:30 am CT - 2:00 pm CT Address: Rinehart Fitness Center 2730 Bragg Road Fort Sill, Oklahoma Type: Professional Career Fair
RMS March 2019 MTE and Quality Hiring Event
Time: 9:00 am PT - 5:00 pm PT Address: Hilton El Conquistador 10000 N Oracle Rd Tucson, 85704 Type: Other
U of Arizona - Next Day Screens (Spring 2019)
Time: 9:00 am MT - 5:00 pm MT Address: Old Engineering Building E. University Blvd. Rooms 101, 204, 302 Tucson, Arizona 85719 Type: Campus Screens
UMass Lowell Spring 2019 Career Fair
Time: 4:00 pm ET - 7:00 pm ET Address: UML Tsongas Center 300 Arcand Drive Lowell, Massachusetts 01852 Type: Campus Career Fair