Software Licence Manager
Apply
Requisition ID 154615BR
Date updated 01/14/2020
Job Title: Software Licence Manager

Location: Wyton (Huntingdon), Feltham (Middlesex)

Summary of Role:

Raytheon UK is looking for an experienced Software Licence Manager to work within its Cyber & Intelligence business. Reporting into the Control Account Manager, this is a high profile role, demanding excellent interpersonal skills and high levels of energy, drive and stamina. The work location will primarily be based at Customer Sites with frequent visits to other company sites in the UK and occasional travel to the US.

The Software Licence Manager will be part of the engineering team and will be required to work closely with the Commercial and Subcontract Management Teams. The candidate will have Commercial/Supply Chain experience

Main Duties:

The role of the Software Licence Manager is to support, manage, and administer contracts for software application products across the programme. This includes overseeing spending, managing a repository of applications, and issuing Requests for Proposal, Requests for Quote, and Invitations to Bid. The Software Licence Manager will also define and facilitate communication between the enterprise and its suppliers in order to deliver software and applications according to plan and within budget, and to ensure licensing compliance. The candidate will be responsible for ensuring the quality of the data held to support software licence and support renewals.

The role is to provide expertise and guidance on software licencing definition of and performance parameters, as well as contract deliverables necessary for execution of our programmes and implementation of new systems across a number of sites within the Raytheon Cyber and Intelligence business. The Software Licence Manager will be responsible for the management of the licence and maintenance renewals against the Bill of Materials and Configuration Management Database (CMDB).

The main tasks of the role are:


Liaison between all internal and external stakeholders to ensure that all requests are completed within given timescales and in accordance with business policy

Provide support to the license renewals team and to undertake a quality review of renewal request proposals prior to being issued to the customer.

Coordinate with project, engineering and commercial teams to maintain knowledge on all licensing requirements

Central point of contact for all software, licensing and support contract queries – to maintain relationships with suppliers and vendors to ensure a streamlined renewals process

Manage and evaluate all regulations and legislations for licensing and to ensure compliance with Raytheon and Government procedures.

Technical advisor during contract negotiations with suppliers/vendors/resellers and working with the Commercial Team ensuring that all of the correct agreements are put in place.

Proactively maintain knowledge on all licencing compliance matters and provide recommendations for programme Leadership Team

Provision of management information for Raytheon management and customer teams

Prepare forecast of spend profiles in line with Raytheon financial governancel processes

Analyse and recommend improvements to all internal procedures related to software procurement

To assist with the identification of the risks, issues and opportunities associated with the programme

Liaise with the configuration management team to ensure correct configuration Items data is correctly entered into Configuration Management Data Base (CMDB).

To Liaise with CM Team regarding the quality of the data in the CMDB in respect of licensing and items identified as being operationally critical

Manages the receipt, issue, and filing of all the agreements/licesnes

To support projects and lead the Licensing aspects of service transition

To manage the licensing portals and download nformation as required by the programme

To assist with the resolution of production incidents which are licensing related.

To advise project on licensing and transition the resulting new licenses into the live service environment.

To deputise for the Team manager at Leadership Team meetings.

Preparation of quarterley procurement plans for the license renewals team.





•
Updates to and verification of software publishers licensing portals

Candidate Requirements

Personal Characteristics:
• A finisher - who delivers what he commits to do
• Integrity and honesty - able to deliver bad news as well as good
• Energy and drive - willingness to be flexible in working hours to meet Customer needs
• Staying power - maintains personal motivation over the long haul
• Courage - able to make the difficult decisions as well as the easy ones
• Methodical – attention to the detail is essential

Essential:

• Engineering industry background in IT Service Provision is essential, coupled with commercial experience in procurement activities
• Excellent verbal and written communication skills
• Demonstrable application of relevant supply chain management methodologies and toolsets
• An influencer and ability to communicate at all levels within the stakeholder community
• Strong organisers who can maintain focus on assigned tasking to completion
• Ability to work under pressure and meet all given Service Management targets
• Willingness to travel in the UK and overseas
• Holder of current SC security clearance and willing to obtain the highest levels of UK Security Clearance

Desirable:

• Engineering degree or equivalent
• IT Infrastructure Library (ITIL) Foundation qualification
• Significant experience working within the integrated supply chain field with exposure to building relationships with suppliers

About Raytheon:

Raytheon UK is a subsidiary of Raytheon Company. We are a prime contractor and major supplier to the UK Ministry of Defence and have developed strong capabilities in mission systems integration in defence, national security and commercial markets. Raytheon UK also designs, develops and manufactures a range of high-technology electronic systems and software at its facilities in Harlow, Glenrothes, Uxbridge, Waddington and Broughton.


Raytheon Career Development:

Raytheon UK has a wealth of resources available to help you develop your career from the moment you join. Activities range from on-line learning modules, to external training and support for taking professional qualifications relevant to your role.

Standard Benefits:

• 25 days holiday + statutory holidays
• Contributory Pension Scheme
• Life Assurance
• Flexible Benefits
• Enhanced sick pay scheme 154615
Business Unit Profile
Raytheon UK is a subsidiary of Raytheon Company. We are a prime contractor and major supplier to the UK Ministry of Defence and have developed strong capabilities in mission systems integration in Defence, National & Cyber security and commercial markets. Raytheon UK also designs, develops and manufactures a range of high-technology electronic systems and software solutions at its facilities in Harlow, Glenrothes, Gloucester, Manchester Waddington and Broughton. We also have programmes co-located on customer premises.
Raytheon Company is a technology and innovation leader specialising in Defence, Civil Government and Cybersecurity Solutions. With a history of innovation spanning 95 years, Raytheon provides state-of-the-art electronics, mission systems integration, C5ITM products and services, sensing, effects, and mission support for customers in more than 80 countries. Raytheon is headquartered in Waltham, Massachusetts, US.
The programme is a very dynamic and information technology-focused, with multiple subcontractors supporting an operationally oriented customer with numerous mission critical demands. The systems include a collection of networked infrastructure components such as servers, storage, workstations and printers. The systems utilise a number of software solutions for image analysis, processing, storage and retrieval. The architecture is deployed across a number of sites in the UK with a mobile field deployed component for use in the UK and abroad.
The service is supported under the ITIL framework and includes Projects, Change Management, Transition and In Service Support. All the work for this role is undertaken within a classified environment.

Relocation Eligible
Yes
Clearance Type
DV
Expertise
Information and Knowledge Systems
Software Engineering
Type Of Job
Full Time
Work Location
United Kingdom - Feltham
United Kingdom - Wyton
Apply
Explore job location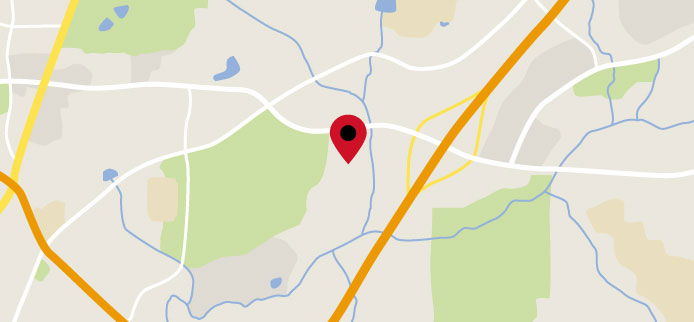 Explore nearby restaurants, airports, gyms, banks, and more. View the map to see more information.
View Map
Upcoming Events
U. Illinois, Urbana-Champaign, Information Session - Spring 2020
Time: 6:00 pm CT - 7:00 pm CT Address: University of Illinois at Urbana-Champaign Illini Union, Room 210 1401 W. Green Street Urbana, Illinois 61801 Type: Information Session
U. Illinois, Urbana-Champaign, Engineering Career Fair - Spring 2020
Time: 2:00 pm CT - 6:00 pm CT Address: University of Illinois at Urbana-Champaign Activities & Recreation Center (ARC) 201 E. Peabody Drive Champaign, Illinois 61820 Type: Campus Career Fair
U. of Michigan - Engineering Information Session (Winter 2020)
Time: 6:00 pm ET - 7:30 pm ET Address: North Campus DOW Bldg, Room 2150 2300 Hayward Street Ann Arbor, Michigan 48109 Type: Information Session
Mississippi State University Career Fair
Time: 9:00 am CT - 4:00 pm CT Address: Humphrey Coliseum 55 Bailey Howell Drive Mississippi State, Mississippi 39762 Type: Campus Career Fair
Register
Collin College - Spring Creek Campus
Time: 10:00 am MT - 2:00 pm MT Address: Collins College - Spring Creek Campus 2800 E Spring Creek Parkway Plano, Texas 75074 Type: Campus Career Fair
UAH Spring 2020 Career Fair
Time: 8:30 am CT - 1:00 pm CT Address: University Fitness Center 500 John Wright Drive Huntsville, Alabama 35805 Type: Campus Career Fair