Direct Entry / Trainee Quality Engineer
Apply
Requisition ID 128508BR
Date updated 12/04/2018
Job Title: Direct Entry / Trainee Quality Engineer Req ID: 128508BRLocations: Wyton, Cambridgeshire Summary of Role
Here at Raytheon UK we are looking for a Trainee Quality Engineer to join our team. The role would primarily be based out of Wyton, Cambridgeshire (with an initial period based at our Harlow HQ until you have obtained the appropriate level of security clearance). On the job training and coaching would be provided alongside attending a relevant Quality college course. In this role you will achieve a Chartered Quality Institute approved qualification and Chartered Quality status.
This particular role will involve work within our Defence Intelligence Solutions business, more specifically, on a Geospatial Intelligence programme in partnership with the MoD. The programme is a very dynamic, information technology focused effort with multiple subcontractors supporting numerous mission critical demands.
Main Duties
Quality Assurance: auditing of quality systems, analysis of findings, advice on deficiency closure and improvement suggestions; review and continuous improvement
Interacting, developing and maintaining excellent working relationships with customers, suppliers and subcontractors as well as the internal programme teams to support the goals of the business
Providing advice and guidance to the customer to ensure quality requirements are met in an effective and efficient manner
Assuring compliance with regulatory and other sector specific requirements throughout the product lifecycle
Evaluation of Engineering and Software Engineering development lifecycles and processes
Evaluation of Engineering verification and validation strategy, coverage and integrity fulfilment
Supporting preparation for design and lifecycle reviews
Utilise and further develop your coaching and facilitating skills, helping the team deliver business and process improvements and address root causes
Candidate Requirements
We are looking for individuals who can quickly gain the trust and respect of their colleagues, suppliers and customers; this focuses as much on personality as it does in intellect. As such, we are looking for people who:
Are team orientated, but can work under their own initiative and take the lead when required
Enjoy problem solving and have good analytical skills
Can be ambassadors for Quality Assurance
Are excellent at developing and managing relationships
Enjoy helping other people and teams succeed
Degree qualified is desirable but we will consider individuals with A-Levels or equivalent qualifications
Are able to achieve MoD DV clearance
Have experience of Quality Engineering, Systems Engineering, Software Engineering or IT systems support and service delivery (desirable)
About Raytheon
Raytheon UK is a subsidiary of Raytheon Company. We are a prime contractor and major supplier to the UK Ministry of Defence and have developed strong capabilities in mission systems integration in defence, National & Cyber security and commercial markets. Raytheon UK also designs, develops and manufactures a range of high-technology electronic systems and software solutions at its facilities in Harlow, Glenrothes, Gloucester, Manchester Waddington and Broughton.
Raytheon Company, with 2017 sales of $25 billion and 64,000 employees, is a technology and innovation leader specialising in defence, civil government and cybersecurity solutions. With a history of innovation spanning 95 years, Raytheon provides state-of-the-art electronics, mission systems integration, C5ITM products and services, sensing, effects, and mission support for customers in more than 80 countries.

Raytheon

is headquartered in Waltham, Massachusetts.
Raytheon Career Development
Raytheon has a wealth of resources available to help you develop your career from the moment you join. Activities range from on-line learning modules, to external training and support for taking professional qualifications relevant to your role.
Standard Benefits
25 days holiday + statutory holidays
Contributory Pension Scheme (up to 10.5% company contribution)
6 times salary 'Life Assurance'
Flexible Benefits scheme with extensive salary sacrifice scheme's
Enhanced sick pay scheme
Enhanced Family Friendly Policies, including enhanced Maternity, Paternity & Shared Parental leave.
Diversity
Diversity is a core business imperative at Raytheon. We are an equal opportunity employer that promotes inclusiveness and always employs the best professionals for the job. Having a diverse workforce allows Raytheon to draw upon a range of different ideas and experiences which supports growing our business and creates an environment where everyone has an equal opportunity for success. Raytheon UK pro-actively encourages diversity of ideas, thoughts, and networking opportunities and has created Employee Resource Groups (ERGs) including Raytheon Women's Network, YesNet (Young Employees Success Network), D&I counsel and Reservist Network which all Raytheon employees are welcome to participate in.
128508
Business Unit Profile
About Raytheon:

Raytheon UK is a subsidiary of Raytheon Company. We are a prime contractor and major supplier to the UK Ministry of Defence and have developed strong capabilities in mission systems integration in defence, National & Cyber security and commercial markets. Raytheon UK also designs, develops and manufactures a range of high-technology electronic systems and software solutions at its facilities in Harlow, Glenrothes, Gloucester, Manchester Waddington and Broughton.

Raytheon Company, with 2017 sales of $25 billion and 64,000 employees, is a technology and innovation leader specialising in defence, civil government and cybersecurity solutions. With a history of innovation spanning 96 years, Raytheon provides state-of-the-art electronics, mission systems integration, C5ITM products and services, sensing, effects, and mission support for customers in more than 80 countries. http://www.raytheon.com/Raytheon is headquartered in Waltham, Mass
Relocation Eligible
No
Clearance Type
SC
Expertise
Quality Assurance
Type Of Job
Full Time
Work Location
United Kingdom - Feltham
Apply
Explore job location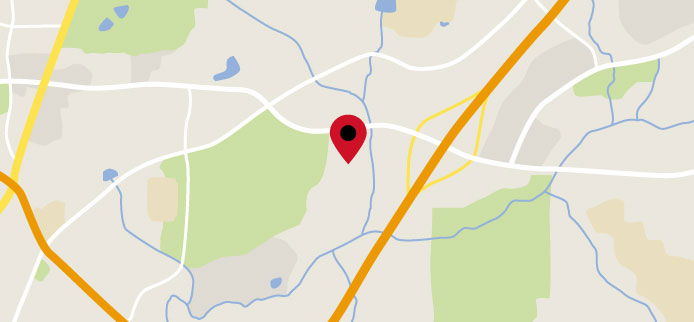 Explore nearby restaurants, airports, gyms, banks, and more. View the map to see more information.
View Map